Federal Form 8233
Federal Exemption From Withholding on Compensation for Independent (and Certain Dependent) Personal Services of a Nonresident Alien Individual
Exemption From Withholding on Compensation for Independent (and Certain Dependent) Personal Services of a  Nonresident Alien Individual
Form 8233 (Rev. September 2018)

Form

8233

Exemption From Withholding on Compensation
for Independent (and Certain Dependent) Personal
Services of a Nonresident Alien Individual

(Rev. September 2018)

OMB No. 1545-0795

Department of the Treasury
Internal Revenue Service

▶

Who Should
Use This Form?

IF you are a nonresident alien individual who is
receiving. . .

THEN, if you are the beneficial owner of that
income, use this form to claim. . .

Note: For
definitions of terms
used in this section
and detailed
instructions on
required
withholding forms
for each type of
income, see
Definitions in the
instructions.

Compensation for independent personal
services performed in the United States

A tax treaty withholding exemption
(Independent personal services, Business
profits) for part or all of that compensation.

Compensation for dependent personal
services performed in the United States

A tax treaty withholding exemption for part or
all of that compensation.

Noncompensatory scholarship or fellowship
income and personal services income from
the same withholding agent

A tax treaty withholding exemption for part or
all of both types of income.

IF you are a beneficial owner who is. . .

INSTEAD, use. . .

Receiving compensation for dependent
personal services performed in the United
States and you are not claiming a tax treaty
withholding exemption for that compensation

Form W-4 (See the Instructions for Form 8233
for how to complete Form W-4.)

Receiving noncompensatory scholarship or
fellowship income and you are not receiving
any personal services income from the same
withholding agent

Form W-8BEN or, if elected by the withholding
agent, Form W-4 for the noncompensatory
scholarship or fellowship income

Claiming only foreign status or treaty benefits
with respect to income that is not
compensation for personal services

Form W-8BEN

DO NOT Use
This Form. . .

Go to www.irs.gov/Form8233 for instructions and the latest information.

This exemption is applicable for compensation for calendar year
and ending
.

Part I

▶

See separate instructions.

, or other tax year beginning

Identification of Beneficial Owner (See instructions.)

1 Name of individual who is the beneficial owner

2 U.S. taxpayer identification number

3 Foreign tax identification number, if any

4 Permanent residence address (street, apt. or suite no., or rural route). Do not use a P.O. box.
City or town, state or province. Include postal code where appropriate.

Country (do not abbreviate)

5 Address in the United States (street, apt. or suite no., or rural route). Do not use a P.O. box.
City or town, state, and ZIP code

Note: Citizens of Canada or Mexico are not required to complete lines 7a and 7b.
6 U.S. visa type

7a Country issuing passport

7b Passport number

8 Date of entry into the United States

9a Current nonimmigrant status

9b Date your current nonimmigrant status expires

. .
10 If you are a foreign student, trainee, professor/teacher, or researcher, check this box
Caution: See the line 10 instructions for the required additional statement you must attach.
For Privacy Act and Paperwork Reduction Act Notice, see separate instructions.

.

.

.

.

Cat. No. 62292K

.

.

.

.

.

.

Form

.

.

.

.

▶

8233 (Rev. 9-2018)

Form 8233 (Rev. 9-2018)

Part II
11
a

Page

2

Claim for Tax Treaty Withholding Exemption

Compensation for independent (and certain dependent) personal services:
Description of personal services you are providing

b Total compensation you expect to be paid for these services in this calendar or tax year $
If compensation is exempt from withholding based on a tax treaty benefit, provide:
a Tax treaty on which you are basing exemption from withholding
b Treaty article on which you are basing exemption from withholding
c Total compensation listed on line 11b above that is exempt from tax under this treaty $
d Country of residence
Note: Do not complete lines 13a through 13d unless you also received compensation for personal services from the same
withholding agent.

12

13
a
b
c
d
14

Noncompensatory scholarship or fellowship income:
Amount $
Tax treaty on which you are basing exemption from withholding
Treaty article on which you are basing exemption from withholding
Total income listed on line 13a above that is exempt from tax under this treaty $
Sufficient facts to justify the exemption from withholding claimed on line 12 and/or line 13 (see instructions)

Part III

Certification

Under penalties of perjury, I declare that I have examined the information on this form and to the best of my knowledge and belief it is true,
correct, and complete. I further certify under penalties of perjury that:
• I am the beneficial owner (or am authorized to sign for the beneficial owner) of all the income to which this form relates.
• The beneficial owner is not a U.S. person.
• The beneficial owner is a resident of the treaty country listed on line 12a and/or 13b above within the meaning of the income tax treaty
between the United States and that country, or was a resident of the treaty country listed on line 12a and/or 13b above at the time of, or immediately
prior to, entry into the United States, as required by the treaty.
Furthermore, I authorize this form to be provided to any withholding agent that has control, receipt, or custody of the income of which I am the
beneficial owner or any withholding agent that can disburse or make payments of the income of which I am the beneficial owner.

Sign Here
Part IV

▶

Signature of beneficial owner (or individual authorized to sign for beneficial owner)

Date

Withholding Agent Acceptance and Certification
Employer identification number

Name
Address (number and street) (Include apt. or suite no. or P.O. box, if applicable.)
City, state, and ZIP code

Telephone number

Under penalties of perjury, I certify that I have examined this form and any accompanying statements, that I am satisfied that an exemption from
withholding is warranted, and that I do not know or have reason to know that the nonresident alien individual is not entitled to the exemption or
that the nonresident alien's eligibility for the exemption cannot be readily determined.

Signature of withholding agent

▶

Date

▶
Form

8233 (Rev. 9-2018)


Extracted from PDF file 2020-federal-form-8233.pdf, last modified September 2018
More about the Federal Form 8233

Individual Income Tax

Nonresident
We last updated the Exemption From Withholding on Compensation for Independent (and Certain Dependent) Personal Services of a Nonresident Alien Individual in April 2021, and the latest form we have available is for tax year 2020. This means that we don't yet have the updated form for the current tax year. Please check this page regularly, as we will post the updated form as soon as it is released by the Federal Internal Revenue Service. You can print other Federal tax forms here.
---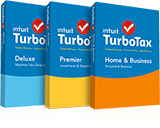 eFiling is easier, faster, and safer than filling out paper tax forms. File your Federal and Federal tax returns online with TurboTax in minutes. FREE for simple returns, with discounts available for TaxFormFinder users!
File Now with TurboTax
Other Federal Individual Income Tax Forms:
TaxFormFinder has an additional 774 Federal income tax forms that you may need, plus all federal income tax forms.

View all 775 Federal Income Tax Forms
---
Form Sources:
The Internal Revenue Service usually releases income tax forms for the current tax year between October and January, although changes to some forms can come even later. We last updated Federal Form 8233 from the Internal Revenue Service in April 2021.
Form 8233 is a Federal Individual Income Tax form. Many states have separate versions of their tax returns for nonresidents or part-year residents - that is, people who earn taxable income in that state live in a different state, or who live in the state for only a portion of the year. These nonresident returns allow taxpayers to specify which which income is subject to the state's taxes, and which is not.
About the Individual Income Tax
The IRS and most states collect a personal income tax, which is paid throughout the year via tax withholding or estimated income tax payments.

Most taxpayers are required to file a yearly income tax return in April to both the Internal Revenue Service and their state's revenue department, which will result in either a tax refund of excess withheld income or a tax payment if the withholding does not cover the taxpayer's entire liability. Every taxpayer's situation is different - please consult a CPA or licensed tax preparer to ensure that you are filing the correct tax forms!
Historical Past-Year Versions of Federal Form 8233
We have a total of eight past-year versions of Form 8233 in the TaxFormFinder archives, including for the previous tax year. Download past year versions of this tax form as PDFs here:
---

2020 Form 8233
Form 8233 (Rev. September 2018)

2019 Form 8233
Form 8233 (Rev. September 2018)

2018 Form 8233
Form 8233 (Rev. September 2018)

2017 Form 8233
Form 8233 (Rev. March 2009)

2016 Form 8233
Form 8233 (Rev. March 2009)

2015 Form 8233
Form 8233 (Rev. March 2009)

2012 Form 8233
Form 8233 (Rev. March 2009)

2011 Form 8233
Form 8233 (Rev. March 2009)
---
TaxFormFinder Disclaimer:
While we do our best to keep our list of Federal Income Tax Forms up to date and complete, we cannot be held liable for errors or omissions. Is the form on this page out-of-date or not working? Please let us know and we will fix it ASAP.