Federal Form 1117
Federal Income Tax Surety Bond
Tax day has passed, and refunds are being processed!
You can still
e-file a late tax return here

with TurboTax
Income Tax Surety Bond
Form 1117 (Rev. 1-1981)

Form

1117

(Rev. 1-1981)

FOR CALENDAR YEAR

DEPARTMENT OF THE TREASURY - INTERNAL REVENUE SERVICE

INCOME TAX SURETY BOND

For Foreign Taxes Reported as Credit by an Individual or a Domestic
Corporation Under Section 901 of the Internal Revenue Code
OR FISCAL YEAR (Specify month and year beginning and ending)

This bond is given by

of

as principal, and

, as surety or sureties. As principal and surety, we are obligated to the United States of America in
the amount of

dollars ($

). We also jointly and severally obligate our

heirs, executors, administrators, successors, and assigns for the payment of this amount.
This bond is given because • the principal filed Form 1116 or 1118 for the tax year above, to support credits for income, war profits, or excess profits taxes
accrued but not paid to foreign countries or to possessions of the United States;
• the District Director may require the principal to give a bond in an amount specified, with satisfactory sureties, before allowing
these credits;
• Internal Revenue Code section 905(c) provides that if the amount of tax reported as credits differs from the amount ultimately paid
(or if any tax paid is refunded), the principal is required to notify the District Director who will redetermine the tax for the years
affected; and
• on notice and demand by the District Director, the principal is required to pay any tax due as a result of the redetermination. This
bond is conditioned on the principal's payment of that tax, and on any further conditions the District Director may require.
When the principal pays any additional tax due as a result of the redetermination, plus any interest as provided by law, and otherwise
follows the provisions of the Internal, Revenue Code and its regulations, this obligation will be null and void. Otherwise, the obligation
remains in effect.

Principal

WITNESS our signatures this
day of

20
Principal

Signed in the presence of -

Surety

Surety

Surety
Bond approved this
day of
Form 1117 (Rev. 1-1981)

20

District Director

Cat. No. 17210M


Extracted from PDF file 2019-federal-form-1117.pdf, last modified January 2000
More about the Federal Form 1117

Individual Income Tax
We last updated the Income Tax Surety Bond in February 2020, and the latest form we have available is for tax year 2019. This means that we don't yet have the updated form for the current tax year. Please check this page regularly, as we will post the updated form as soon as it is released by the Federal Internal Revenue Service. You can print other Federal tax forms here.
---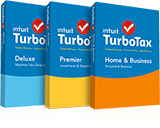 eFiling is easier, faster, and safer than filling out paper tax forms. File your Federal and Federal tax returns online with TurboTax in minutes. FREE for simple returns, with discounts available for TaxFormFinder users!
File Now with TurboTax
Other Federal Individual Income Tax Forms:
TaxFormFinder has an additional 774 Federal income tax forms that you may need, plus all federal income tax forms.

View all 775 Federal Income Tax Forms
---
Form Sources:
The Internal Revenue Service usually releases income tax forms for the current tax year between October and January, although changes to some forms can come even later. We last updated Federal Form 1117 from the Internal Revenue Service in February 2020.
About the Individual Income Tax
The IRS and most states collect a personal income tax, which is paid throughout the year via tax withholding or estimated income tax payments.

Most taxpayers are required to file a yearly income tax return in April to both the Internal Revenue Service and their state's revenue department, which will result in either a tax refund of excess withheld income or a tax payment if the withholding does not cover the taxpayer's entire liability. Every taxpayer's situation is different - please consult a CPA or licensed tax preparer to ensure that you are filing the correct tax forms!
Historical Past-Year Versions of Federal Form 1117
We have a total of five past-year versions of Form 1117 in the TaxFormFinder archives, including for the previous tax year. Download past year versions of this tax form as PDFs here:
---

2019 Form 1117
Form 1117 (Rev. 1-1981)

2018 Form 1117
Form 1117 (Rev. 1-1981)

2017 Form 1117
Form 1117 (Rev. 1-1981)

2016 Form 1117
Form 1117 (Rev. 1-1981)

2015 Form 1117
Form 1117 (Rev. 1-1981)
---
TaxFormFinder Disclaimer:
While we do our best to keep our list of Federal Income Tax Forms up to date and complete, we cannot be held liable for errors or omissions. Is the form on this page out-of-date or not working? Please let us know and we will fix it ASAP.