Massachusetts Schedule 3K-1
Massachusetts Partner's Distributive Share
Partner's Distributive Share
Schedule 3K-1

2020

Massachusetts Department of Revenue	

Form 3K-1 Partner's Massachusetts Information	Tax year beginning	
Calendar year filers enter 01–01–2020 and 12–31–2020 below; fiscal year filers enter appropriate dates	

Tax year ending

MM D D Y Y Y Y	 MM D D Y Y Y Y

NAME OF PARTNER			

TAXPAYER IDENTIFICATION NUMBER

	
ADDRESS	

CITY/TOWN/POST OFFICE	

STATE	

ZIP + 4

NAME OF PARTNERSHIP			

FEDERAL IDENTIFICATION NUMBER

	
ADDRESS	

CITY/TOWN/POST OFFICE	

STATE	

ZIP + 4

A. Type of partnership (fill in one only):	
Individual resident	
Individual nonresident	
Trust or estate	
S corporation
Partnership or other PTE	
IRA	
Disregarded entity	
Exempt organization	
Corporation
B1. Type of partner:	
General partner or LLC member–manager	
Limited partner or other member
B2. Indicate partner status:	
Domestic partner	
Foreign partner
C. Type of form submission:	
Final	
Amended return
D. Fill in if there was a sale, transfer or liquidation of any part of this partnership interest during the tax year .  .  .  .  .  .  .  .  .  .  .  .  .  .  .  .  .  .  .  .  .  .  .  .  .  .  .  .  .  .  .  .  .  .  .  .  .  .  .  .  .  .  .  .  .  .  .
E. Fill in if the partnership participated in one or more installment sales transactions. .  .  .  .  .  .  .  .  .  .  .  .  .  .  .  .  .  .  .  .  .  .  .  .  .  .  .  .  .  .  .  .  .  .  .  .  .  .  .  .  .  .  .  .  .  .  .  .  .  .  .  .  .  .  .  .  .  .  .  .  .  .  .  .  .  .
If Yes, indicate whether information has been communicated to the partner to calculate an addition to Massachusetts tax under MGL ch 62C, § 32A based on the
­following Internal Revenue Code (IRC) provisions (fill in all that apply): 
IRC § 453A 
IRC § 453(i)(2)(B)
5 IF A LOSS, MARK AN X IN BOX

	 	 PARTNER'S DISTRIBUTIVE SHARE	

	1	 Massachusetts ordinary income or loss (from Form 3, line 20).  .  .  .  .  .  .  .  .  .  .  .  .  .  .  .  .  .  .  .  .  .  .  .  .  .  .  .  .  .  .  .  .  .  .  .  .  .  .  .  .

0 0

1	

	

2	 Guaranteed payments to partners (deductible and capitalized; from U.S. Form 1065, Schedule K) .  .  .  .  .  .  .  .  .  .  .  .  .  .  .  .  .  .  .

2	

0 0

	

3	 Separately stated deductions .  .  .  .  .  .  .  .  .  .  .  .  .  .  .  .  .  .  .  .  .  .  .  .  .  .  .  .  .  .  .  .  .  .  .  .  .  .  .  .  .  .  .  .  .  .  .  .  .  .  .  .  .  .  .  .  .  .  .  .  .  .  .  .  .  .  .  .  .  .  .  .

3	

0 0

	4	 Combine lines 1 through 3. . . . . . . . . . . . . . . . . . . . . . . . . . . . . . . . . . . . . . . . . . . . . . . . . . . . . . . . . . . . . . . . . . . . . 4	

0 0

	 5	 Credits available:
		
a.	Taxes due to another jurisdiction (full-year residents and part-year residents only).  .  .  .  .  .  .  .  .  .  .  .  .  .  .  .  .  .  .  .  .  .  .  .  .  .  .  . 5a	

0 0

		
b.	Lead paint credit. .  .  .  .  .  .  .  .  .  .  .  .  .  .  .  .  .  .  .  .  .  .  .  .  .  .  .  .  .  .  .  .  .  .  .  .  .  .  .  .  .  .  .  .  .  .  .  .  .  .  .  .  .  .  .  .  .  .  .  .  .  .  .  .  .  .  .  .  .  .  .  .  .  .  .  .  .  . 5b	

0 0

		
c.	

Economic Development Incentive Program .  .  .  .  .  .  .  .  .  .  .  .  .  .  .  .  .  .  .  .  .  .  .  .  .  . 5c	

0 0

		
d.	Brownfields credit (see instructions) .  .  .  .  .  .  .  .  .  .  .  .  .  .  .  .  .  .  .  .  .  .  .  .  .  .  .  .  .  .  .  .  .  .  .  .  .  .  .  .  .  .  .  .  .  .  .  .  .  .  .  .  .  .  .  .  .  .  .  .  .  .  . 5d	

0 0

		
e.	Low-Income Housing credit.  .  .  .  .  .  .  .  .  .  .  .  .  .  .  .  .  .  .  .  .  .  .  .  .  .  .  .  .  .  .  .  .  .  .  .  .  .  .  .  .  .  .  .  .  .  .  .  .  .  .  .  .  .  .  .  .  .  .  .  .  .  .  .  .  .  .  .  .  . 5e	

0 0

		
f.	Historic Rehabilitation credit .  .  .  .  .  .  .  .  .  .  .  .  .  .  .  .  .  .  .  .  .  .  .  .  .  .  .  .  .  .  .  .  .  .  .  .  .  .  .  .  .  .  .  .  .  .  .  .  .  .  .  .  .  .  .  .  .  .  .  .  .  .  .  .  .  .  .  .  .  . 5f	

0 0

		
g.	Film Incentive credit (see instructions). .  .  .  .  .  .  .  .  .  .  .  .  .  .  .  .  .  .  .  .  .  .  .  .  .  .  .  .  .  .  .  .  .  .  .  .  .  .  .  .  .  .  .  .  .  .  .  .  .  .  .  .  .  .  .  .  .  .  .  .  . 5g	

0 0

		
h.	Medical Device credit.  .  .  .  .  .  .  .  .  .  .  .  .  .  .  .  .  .  .  .  .  .  .  .  .  .  .  .  .  .  .  .  .  .  .  .  .  .  .  .  .  .  .  .  .  .  .  .  .  .  .  .  .  .  .  .  .  .  .  .  .  .  .  .  .  .  .  .  .  .  .  .  .  .  . 5h	

0 0

		
i.	 Employer Wellness Program credit. .  .  .  .  .  .  .  .  .  .  .  .  .  .  .  .  .  .  .  .  .  .  .  .  .  .  .  .  .  .  .  .  .  .  .  .  .  .  .  .  .  .  .  .  .  .  .  .  .  .  .  .  .  .  .  .  .  .  .  .  .  .  .  .  . 5i	

0 0

		
j.	 Farming and Fisheries credit .  .  .  .  .  .  .  .  .  .  .  .  .  .  .  .  .  .  .  .  .  .  .  .  .  .  .  .  .  .  .  .  .  .  .  .  .  .  .  .  .  .  .  .  .  .  .  .  .  .  .  .  .  .  .  .  .  .  .  .  .  .  .  .  .  .  .  .  .  . 5j	

0 0

		
k.	Certified Housing Development credit .  .  .  .  .  .  .  .  .  .  .  .  .  .  .  .  .  .  .  .  .  .  .  .  .  .  .  .  .  .  .  .  .  .  .  .  .  .  .  .  .  .  .  .  .  .  .  .  .  .  .  .  .  .  .  .  .  .  .  .  .  . 5k	

0 0

		
l.	 Life Sciences .  .  .  .  .  .  .  .  .  .  .  .  .  .  .  .  .  .  .  .  .  .  .  .  .  .  .  .  .  .  .  .  .  .  .  .  .  .  .  .  .  .  .  .  .  .  .  .  .  .  .  .  .  .  .  .  .  .  .  .  .  .  .  .  .  .  .  .  .  .  .  .  .  .  .  .  .  .  .  .  .  . 5l	

0 0

		
m. Veterans Hire credit .  .  .  .  .  .  .  .  .  .  .  .  .  .  .  .  .  .  .  .  .  .  .  .  .  .  .  .  .  .  .  .  .  .  .  .  .  .  .  .  .  .  .  .  .  .  .  .  .  .  .  .  .  .  .  .  .  .  .  .  .  .  .  .  .  .  .  .  .  .  .  .  .  .  . 5m	

0 0

		
n.	Low-Income Housing Donation credit .  .  .  .  .  .  .  .  .  .  .  .  .  .  .  .  .  .  .  .  .  .  .  .  .  .  .  .  .  .  .  .  .  .  .  .  .  .  .  .  .  .  .  .  .  .  .  .  .  .  .  .  .  .  .  .  .  .  .  .  .  . 5n	

0 0

Economic Opportunity Area 

BE SURE TO CONTINUE SCHEDULE 3K-1 ON OTHER SIDE

2020 SCHEDULE 3K-1, PAGE 2
NAME OF PARTNER			

TAXPAYER IDENTIFICATION NUMBER

	

		
o.	Refundable Film credit (see instructions).  .  .  .  .  .  .  .  .  .  .  .  .  .  .  .  .  .  .  .  .  .  .  .  .  .  .  .  .  .  .  .  .  .  .  .  .  .  .  .  .  .  .  .  .  .  .  .  .  .  .  .  .  .  .  .  .  .  .  . 5o	

0 0

		
p.	Refundable Dairy credit .  .  .  .  .  .  .  .  .  .  .  .  .  .  .  .  .  .  .  .  .  .  .  .  .  .  .  .  .  .  .  .  .  .  .  .  .  .  .  .  .  .  .  .  .  .  .  .  .  .  .  .  .  .  .  .  .  .  .  .  .  .  .  .  .  .  .  .  .  .  .  .  . 5p	

0 0

		
q.	Refundable Conservation credit.  .  .  .  .  .  .  .  .  .  .  .  .  .  .  .  .  .  .  .  .  .  .  .  .  .  .  .  .  .  .  .  .  .  .  .  .  .  .  .  .  .  .  .  .  .  .  .  .  .  .  .  .  .  .  .  .  .  .  .  .  .  .  .  .  .  . 5q	

0 0

		
r.	Refundable Community Investment credit .  .  .  .  .  .  .  .  .  .  .  .  .  .  .  .  .  .  .  .  .  .  .  .  .  .  .  .  .  .  .  .  .  .  .  .  .  .  .  .  .  .  .  .  .  .  .  .  .  .  .  .  .  .  .  .  .  .  . 5r	

0 0

		
s.	Angel Investor credit. . . . . . . . . . . . . . . . . . . . . . . . . . . . . . . . . . . . . . . . . . . . . . . . . . . . . . . . . . . . . . . . . . . . . . . . . . . .5s	

0 0

		
t.	Apprentice credit .  .  .  .  .  .  .  .  .  .  .  .  .  .  .  .  .  .  .  .  .  .  .  .  .  .  .  .  .  .  .  .  .  .  .  .  .  .  .  .  .  .  .  .  .  .  .  .  .  .  .  .  .  .  .  .  .  .  .  .  .  .  .  .  .  .  .  .  .  .  .  .  .  .  .  .  .  .  . 5t	

0 0

		
u.	Vacant Storefront credit .  .  .  .  .  .  .  .  .  .  .  .  .  .  .  .  .  .  .  .  .  .  .  .  .  .  .  .  .  .  .  .  .  .  .  .  .  .  .  .  .  .  .  .  .  .  .  .  .  .  .  .  .  .  .  .  .  .  .  .  .  .  .  .  .  .  .  .  .  .  .  .  . 5u	

0 0

		
v.	Total credits.  .  .  .  .  .  .  .  .  .  .  .  .  .  .  .  .  .  .  .  .  .  .  .  .  .  .  .  .  .  .  .  .  .  .  .  .  .  .  .  .  .  .  .  .  .  .  .  .  .  .  .  .  .  .  .  .  .  .  .  .  .  .  .  .  .  .  .  .  .  .  .  .  .  .  .  .  .  .  .  .  . 5v	

0 0

	6	 Credit recapture (see instructions).  .  .  .  .  .  .  .  .  .  .  .  .  .  .  .  .  .  .  .  .  .  .  .  .  .  .  .  .  .  .  .  .  .  .  .  .  .  .  .  .  .  .  .  .  .  .  .  .  .  .  .  .  .  .  .  .  .  .  .  .  .  .  . 6	

0 0

	7	 Net income or loss from rental real estate activity (from Form 3, line 23) .  .  .  .  .  .  .  .  .  .  .  .  .  .  .  .  .  .  .  .  .  .  .  .  .  .  .  .  .  .  .  .  .  . 7	

0 0

	8	 Net income or loss from other rental activity (from Form 3, line 26) .  .  .  .  .  .  .  .  .  .  .  .  .  .  .  .  .  .  .  .  .  .  .  .  .  .  .  .  .  .  .  .  .  .  .  .  .  . 8	

0 0
9	

0 0

	10	 Interest (5.0%) from Massachusetts banks (from Form 3, line 29) .  .  .  .  .  .  .  .  .  .  .  .  .  .  .  .  .  .  .  .  .  .  .  .  .  .  .  .  .  .  .  .  .  .  .  .  .  .  .  .  .  . 10	

0 0

	11	 Other interest and dividend income (from Form 3, line 30) .  .  .  .  .  .  .  .  .  .  .  .  .  .  .  .  .  .  .  .  .  .  .  .  .  .  .  .  .  .  .  .  .  .  .  .  .  .  .  .  .  .  .  .  .  .  .  . 11	

0 0

	12	 Non-Massachusetts state and municipal bond interest (from Form 3, line 31) .  .  .  .  .  .  .  .  .  .  .  .  .  .  .  .  .  .  .  .  .  .  .  .  .  .  .  .  .  .  .  .  . 12	

0 0

	13	 Royalty income (from Form 3, line 32). .  .  .  .  .  .  .  .  .  .  .  .  .  .  .  .  .  .  .  .  .  .  .  .  .  .  .  .  .  .  .  .  .  .  .  .  .  .  .  .  .  .  .  .  .  .  .  .  .  .  .  .  .  .  .  .  .  .  .  .  .  .  . 13	

0 0

	14	 Short-term capital gains (from Form 3, line 33). .  .  .  .  .  .  .  .  .  .  .  .  .  .  .  .  .  .  .  .  .  .  .  .  .  .  .  .  .  .  .  .  .  .  .  .  .  .  .  .  .  .  .  .  .  .  .  .  .  .  .  .  .  .  .  . 14	

0 0

	15	 Short-term capital losses (from Form 3, line 34).  .  .  .  .  .  .  .  .  .  .  .  .  .  .  .  .  .  .  .  .  .  .  .  .  .  .  .  .  .  .  .  .  .  .  .  .  .  .  .  .  .  .  .  .  .  .  .  .  .  .  . 15	

0 0

	16	 Gain on the sale, exchange, or involuntary conversion of property used in a trade or business held for one year
or less (from Form 3, line 35) .  .  .  .  .  .  .  .  .  .  .  .  .  .  .  .  .  .  .  .  .  .  .  .  .  .  .  .  .  .  .  .  .  .  .  .  .  .  .  .  .  .  .  .  .  .  .  .  .  .  .  .  .  .  .  .  .  .  .  .  .  .  .  .  .  .  .  .  .  . 16	

0 0

	

9	 Interest from U.S. obligations (from Form 3, line 28). .  .  .  .  .  .  .  .  .  .  .  .  .  .  .  .  .  .  .  .  .  .  .  .  .  .  .  .  .  .  .  .  .  .  .  .  .  .  .  .  .  .  .  .  .  .  .  .  .  .  .  .  .

	17	 Loss on the sale, exchange, or involuntary conversion of property used in a trade or business held for one year

or less (from Form 3, line 36) .  .  .  .  .  .  .  .  .  .  .  .  .  .  .  .  .  .  .  .  .  .  .  .  .  .  .  .  .  .  .  .  .  .  .  .  .  .  .  .  .  .  .  .  .  .  .  .  .  .  .  .  .  .  .  .  .  .  .  .  .  .  .  .  .  . 17	

0 0

	18	 Long-term capital gain or loss (from Form 3, line 37).  .  .  .  .  .  .  .  .  .  .  .  .  .  .  .  .  .  .  .  .  .  .  .  .  .  .  .  .  .  .  .  .  .  .  .  .  .  .  .  .  .  .  .  .  .  .  . 18	

0 0

	19	 Net gain or loss under IRC § 1231 (from Form 3, line 38).  .  .  .  .  .  .  .  .  .  .  .  .  .  .  .  .  .  .  .  .  .  .  .  .  .  .  .  .  .  .  .  .  .  .  .  .  .  .  .  .  .  .  .  . 19	

0 0

	20	 Long-term gains on collectibles and pre-1996 installment sales (from Form 3, line 39).  .  .  .  .  .  .  .  .  .  .  .  .  .  .  .  .  .  .  .  .  .  .  .  .  . 20	

0 0

	21	 Differences and adjustments (from Form 3, line 40) .  .  .  .  .  .  .  .  .  .  .  .  .  .  .  .  .  .  .  .  .  .  .  .  .  .  .  .  .  .  .  .  .  .  .  .  .  .  .  .  .  .  .  .  .  .  .  .  . 21	

0 0

	 	 CORPORATE PARTNER INFORMATION

	22	 State and municipal bond interest not included in U.S. net income.  .  .  .  .  .  .  .  .  .  .  .  .  .  .  .  .  .  .  .  .  .  .  .  .  .  .  .  .  .  .  .  .  .  .  .  .  .  .  .  .  . 22	

0 0

	23	 Foreign, state or local income, franchise, excise or capital stock taxes deducted from U.S. net income. .  .  .  .  .  .  .  .  .  .  .  .  .  . 23	

0 0

	24	 Other adjustments, if any.  .  .  .  .  .  .  .  .  .  .  .  .  .  .  .  .  .  .  .  .  .  .  .  .  .  .  .  .  .  .  .  .  .  .  .  .  .  .  .  .  .  .  .  .  .  .  .  .  .  .  .  .  .  .  .  .  .  .  .  .  .  .  .  .  .  .  .  .  . 24	

0 0

2020 SCHEDULE 3K-1, PAGE 3
NAME OF PARTNER			

TAXPAYER IDENTIFICATION NUMBER

	

	 	 RECONCILIATION OF PARTNER'S CAPITAL ACCOUNT

	25	 Balance at beginning of year .  .  .  .  .  .  .  .  .  .  .  .  .  .  .  .  .  .  .  .  .  .  .  .  .  .  .  .  .  .  .  .  .  .  .  .  .  .  .  .  .  .  .  .  .  .  .  .  .  .  .  .  .  .  .  .  .  .  .  .  .  .  .  .  .  .  . 25	

0 0

	26	 Massachusetts net income for year .  .  .  .  .  .  .  .  .  .  .  .  .  .  .  .  .  .  .  .  .  .  .  .  .  .  .  .  .  .  .  .  .  .  .  .  .  .  .  .  .  .  .  .  .  .  .  .  .  .  .  .  .  .  .  .  .  .  .  .  .  . 26	

0 0

	27	 Entire net income for year. . . . . . . . . . . . . . . . . . . . . . . . . . . . . . . . . . . . . . . . . . . . . . . . . . . . . . . . . . . . . . . . . . . . . 27	

0 0

	28	 Capital contributions.  .  .  .  .  .  .  .  .  .  .  .  .  .  .  .  .  .  .  .  .  .  .  .  .  .  .  .  .  .  .  .  .  .  .  .  .  .  .  .  .  .  .  .  .  .  .  .  .  .  .  .  .  .  .  .  .  .  .  .  .  .  .  .  .  .  .  .  .  .  .  .  .  .  .  .  . 28	

0 0

	29	Withdrawals.  .  .  .  .  .  .  .  .  .  .  .  .  .  .  .  .  .  .  .  .  .  .  .  .  .  .  .  .  .  .  .  .  .  .  .  .  .  .  .  .  .  .  .  .  .  .  .  .  .  .  .  .  .  .  .  .  .  .  .  .  .  .  .  .  .  .  .  .  .  .  .  .  .  .  .  .  .  .  .  .  .  .  . 29	

0 0

	30	 Balance at end of year. Add lines 25, 27 and 28 and subtract line 29.  .  .  .  .  .  .  .  .  .  .  .  .  .  .  .  .  .  .  .  .  .  .  .  .  .  .  .  .  .  .  .  .  .  .  .  . 30	

0 0

	 	 PARTNER'S SHARE OF PROFIT, LOSS AND CAPITAL

	31	 Percentage of profit .  .  .  .  .  .  .  .  .  .  .  .  .  .  .  .  .  .  .  .  .  .  .  .  .  .  .  .  .  .  .  .  .  .  .  .  .  .  .  .  .  .  .  .  .  .  .

Beginning 

  Ending 31 

	32	 Percentage of loss.  .  .  .  .  .  .  .  .  .  .  .  .  .  .  .  .  .  .  .  .  .  .  .  .  .  .  .  .  .  .  .  .  .  .  .  .  .  .  .  .  .  .  .  .  .  .  .

Beginning 

  Ending 32 

	33	 Percentage of capital .  .  .  .  .  .  .  .  .  .  .  .  .  .  .  .  .  .  .  .  .  .  .  .  .  .  .  .  .  .  .  .  .  .  .  .  .  .  .  .  .  .  .  .  .  .

Beginning 

  Ending 33 

	34	 Non-recourse liabilities.  .  .  .  .  .  .  .  .  .  .  .  .  .  .  .  .  .  .  .  .  .  .  .  .  .  .  .  .  .  .  .  .  .  .  .  .  .  .  .  .  .  .  .  .  .  .  .  .  .  .  .  .  .  .  .  .  .  .  .  .  .  .  .  .  .  .  .

Ending 34 

0 0

	35	 Qualified non-recourse financing.  .  .  .  .  .  .  .  .  .  .  .  .  .  .  .  .  .  .  .  .  .  .  .  .  .  .  .  .  .  .  .  .  .  .  .  .  .  .  .  .  .  .  .  .  .  .  .  .  .  .  .  .  .  .  .  .  .  .  .  .

Ending 35 

0 0

	36	 Recourse liabilities. .  .  .  .  .  .  .  .  .  .  .  .  .  .  .  .  .  .  .  .  .  .  .  .  .  .  .  .  .  .  .  .  .  .  .  .  .  .  .  .  .  .  .  .  .  .  .  .  .  .  .  .  .  .  .  .  .  .  .  .  .  .  .  .  .  .  .  .  .  .  .

Ending 36 

0 0

	
Exempt PTE	
Insurance company	
Non-profit
	
Exempt corporate limited partner
	37	 Withholding amount. . . . . . . . . . . . . . . . . . . . . . . . . . . . . . . . . . . . . . . . . . . . . . . . . . . . . . . . . . . . . . . . . . . . . . . . . . . . . .37	

0 0

	38	 Payments made in a composite filing. .  .  .  .  .  .  .  .  .  .  .  .  .  .  .  .  .  .  .  .  .  .  .  .  .  .  .  .  .  .  .  .  .  .  .  .  .  .  .  .  .  .  .  .  .  .  .  .  .  .  .  .  .  .  .  .  .  .  .  .  .  .  .  . 38	

0 0

	 	 PASS-THROUGH ENTITY PAYMENT AND CREDIT INFORMATION
Declaration election code:	

Withholding	

Composite	

Member-self file

	39	 Credit for amounts withheld by lower-tier entity
.  .  .  .  .  .  .  .  .  .  .  .  .  .  .  .  .  .  .  .  .  .  .  .  .  .  .  .  .  .  .  .  .  .  .  .  .  . 39	

0 0

	40	 Payments made with a composite filing by lower-tier entity (informational only).  .  .  .  .  .  .  .  .  .  .  .  .  .  .  .  .  .  .  .  .  .  .  .  .  .  .  .  .  .  .  . 40	

0 0

		 Payer identification number 


Extracted from PDF file 2020-massachusetts-schedule-3k-1.pdf, last modified October 2020
More about the Massachusetts Schedule 3K-1

Corporate Income Tax
We last updated the Partner's Distributive Share in February 2021, and the latest form we have available is for tax year 2020. This means that we don't yet have the updated form for the current tax year. Please check this page regularly, as we will post the updated form as soon as it is released by the Massachusetts Department of Revenue. You can print other Massachusetts tax forms here.
---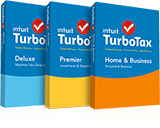 eFiling is easier, faster, and safer than filling out paper tax forms. File your Massachusetts and Federal tax returns online with TurboTax in minutes. FREE for simple returns, with discounts available for TaxFormFinder users!
File Now with TurboTax
Other Massachusetts Corporate Income Tax Forms:
TaxFormFinder has an additional 126 Massachusetts income tax forms that you may need, plus all federal income tax forms.

View all 127 Massachusetts Income Tax Forms
---
Form Sources:
Massachusetts usually releases forms for the current tax year between January and April. We last updated Massachusetts Schedule 3K-1 from the Department of Revenue in February 2021.
About the Corporate Income Tax
The IRS and most states require corporations to file an income tax return, with the exact filing requirements depending on the type of company.

Sole proprietorships or disregarded entities like LLCs are filed on Schedule C (or the state equivalent) of the owner's personal income tax return, flow-through entities like S Corporations or Partnerships are generally required to file an informational return equivilent to the IRS Form 1120S or Form 1065, and full corporations must file the equivalent of federal Form 1120 (and, unlike flow-through corporations, are often subject to a corporate tax liability).

Additional forms are available for a wide variety of specific entities and transactions including fiduciaries, nonprofits, and companies involved in other specific types of business.
Historical Past-Year Versions of Massachusetts Schedule 3K-1
We have a total of nine past-year versions of Schedule 3K-1 in the TaxFormFinder archives, including for the previous tax year. Download past year versions of this tax form as PDFs here:
---

2020 Schedule 3K-1

2018 Schedule 3K-1
sch. 3K-1

2017 Schedule 3K-1
sch. 3K-1

2016 Schedule 3K-1
sch. 3K-1

2015 Schedule 3K-1
sch. 3K-1

2014 Schedule 3K-1
sch. 3K-1

2013 Schedule 3K-1
sch. 3K-1

2012 Schedule 3K-1
sch. 3K-1

2011 Schedule 3K-1
sch. 3K-1
---
TaxFormFinder Disclaimer:
While we do our best to keep our list of Massachusetts Income Tax Forms up to date and complete, we cannot be held liable for errors or omissions. Is the form on this page out-of-date or not working? Please let us know and we will fix it ASAP.