Louisiana Form IT-565
Louisiana Partnership Return of Income and Form IT-565B Apportionment
Partnership Return of Income and Form IT-565B Apportionment
Form IT-565

IT-565 (1/21)
Legal Name

2020
■

Mark box for calendar year
or Fiscal Year (Enter dates)

Partnership Return of Income
Mail to:
Louisiana Department of Revenue
PO Box 3440
Baton Rouge, Louisiana 70821-3440

Trade Name

Begun _________ , 2020

Address

Ended _________ ,2021

Unit Type

Unit Number

City

State

ZIP

Foreign Nation, if not United States (do not abbreviate)

Mark box if:
Amended return ■ 	

First time filing of this form

■	

Final return ■ 	

Short period return

■

IMPORTANT: Round all dollar amounts to the nearest dollar.
A. 	

LDR Account Number

B. 	

Federal Employer Identification Number

I. 	

C. 	 Federal ordinary business income	
D. 	 Federal net income
E. 	 Gross revenues	
F. 	 Total assets	
G. 	 NAICS code

Does the income of this partnership include the
income of any disregarded entities?

Yes ■ 	No ■

J. 	 For this tax year, was any partner a disregarded
entity that is being included in the income tax
return of a corporation (including any entity that is
treated as a corporation)?

Yes ■ 	No ■

K. 	 For this tax year, was any partner a corporation
(including any entity that is treated as a corporation)?

Yes ■ 	No ■

L. 	 For this tax year, was any partner not a corporation (including any entity that is treated as a
corporation) and not a disregarded entity that is
being included in the income tax return of a corporation (including any entity that is treated as a
corporation)?

Yes ■ 	No ■

H. 	 Enter the state abbreviation for
location of the principal place of
business.

Schedule A — Partner List
Partner
Number

Partner SSN or FEIN

Name

Street Address

City

State Country

ZIP

1
2
3
4
5
6
7
8
9
10

6881

Enter your LA Revenue Account Number or FEIN here. u _____________________________

IT-565 (1/21)

Schedule B — Partner Louisiana Allocations
2
3
4
5
1
Partner Entity Partner's Share Partner's Share Partner's Share
Number Code
of Profit (%)
of Loss (%)
of Credits (%)

6
LA
Resident

7
In composite
return?

1

Yes ■ No ■

Yes ■ No ■

2

Yes ■ No ■

Yes ■ No ■

3

Yes ■ No ■

Yes ■ No ■

4

Yes ■ No ■

Yes ■ No ■

5

Yes ■ No ■

Yes ■ No ■

6

Yes ■ No ■

Yes ■ No ■

7

Yes ■ No ■

Yes ■ No ■

8

Yes ■ No ■

Yes ■ No ■

9

Yes ■ No ■

Yes ■ No ■

10

Yes ■ No ■

Yes ■ No ■

8
Distributable Losses

9
Distributable Income

Schedule C — Reconciliation of partners' capital accounts
Partner
Number

Capital account at
beginning of year

Capital contributed
during year

Current year increase
(decrease)

Withdrawals and
distributions

Capital account
at end of year

1
2
3
4
5
6
7
8
9
10

Totals

$

$

$

$

$

Under the penalties of perjury, I declare that I have examined this return, including all accompanying documents, and to the best of my knowledge and belief, it is true, correct,
and complete. Declaration of preparer (other than taxpayer) is based on all information of which he has any knowledge.
Signature of General Partner or Limited Liability Company Member Manager

Telephone

Print Name of Officer

Address

Print Preparer's Name

Preparer's Signature

Date (mm/dd/yyyy)

Date (mm/dd/yyyy)
Check

PAID
PREPARER
USE ONLY

Firm's Name

➤

Firm's FEIN

➤

Firm's Address

➤

Telephone

➤

PTIN, FEIN, or LDR Account Number
of Paid Preparer
For Office
Use Only.

■

if Self-employed

6882

Enter your LA Revenue Account Number or FEIN here. u _____________________________

IT-565 (1/21)

Schedule D — Partner Credit Shares
Partner
Number

Credit
Code

Credit Amount

Credit
Code

Credit Amount

Credit
Code

Credit
Code

Credit Amount

Credit Amount

Schedule E — Other Information
1.	 What type of entity is filing this return? Check the applicable box:
	a.	
■ Domestic general partnership	

b.	

	c.	
■ Domestic limited liability company	

d.	

	e.	
■ Foreign partnership	

f.	

■ Domestic limited partnership
■ Domestic limited liability partnership
■ Other ➤ _________________________________________________________________________________

2.	 At any time during the tax year, was any partner in the partnership a disregarded entity, a partnership (including an entity treated as a
partnership), a trust, an S corporation, an estate (other than an estate of a deceased partner), or a nominee or similar person?

	 ■

Yes	

■

No

3.	 At the end of the tax year:
a.	 Did any foreign or domestic corporation, partnership (including any entity treated as a partnership), trust, or tax- exempt organization, or any
foreign government own, directly or indirectly, an interest of 50% or more in the profit, loss, or capital of the partnership?

	 ■

Yes	

■

No

	 ■

Yes	

■

No

	 ■

Yes	

■

No

b.	 Did any individual or estate own, directly or indirectly, an interest of 50% or more in the profit, loss, or capital of the partnership?
4.	 At the end of the tax year, did the partnership:
a.	 Own directly 20% or more, or own, directly or indirectly, 50% or more of the total voting power of all classes of stock entitled to vote of any
foreign or domestic corporation? If "Yes," complete (i) through (iv) below
(i) Name of Corporation

(ii) Employer Identification
Number (if any)

(iii)
Country of
Incorporation

b.	 Own directly an interest of 20% or more, or own, directly or indirectly, an interest of 50% or more in the profit, loss, or capital in any foreign
or domestic partnership (including an entity treated as a partnership) or in the beneficial interest of a trust? If "Yes," complete (i) through (v)
below
(i) Name of Entity

5.	 Is this partnership a publicly traded partnership as defined in IRC Section 469(k)(2)?

(ii) Employer Identification
Number (if any)

(iii) Type of
Entity

(iv)
Country of
Organization

(iv) Percentage Owned
in Voting Stock

	 ■

Yes	

■

No

(v) Maximum
Percentage Owned in
Profit, Loss, or Capital

■

Yes	

■

No

6883

Enter your LA Revenue Account Number or FEIN here. u _____________________________

IT-565 (1/21)

Schedule F — Cost of goods sold
1.	 Inventory at beginning of year

1

2.	Purchases

2

3.	 Cost of labor

3

4.	 Additional section 263A costs (attach schedule)

4

5.	 Other costs (attach schedule)

5

6.	 Total. Add lines 1 through 5

6

7.	 Inventory at end of year

7

8.	 Cost of goods sold. Subtract Line 7 from Line 6.

8

Schedule G — Income from rents and royalties
1. Kind and location of property

2. Amount

3. Depreciation

4. Repairs

5. Other expenses

1.	Total
2.	 Net income (or loss) (Column 2 less the sum of Columns 3, 4, and 5.)

$

Schedule H — Description of interest and taxes
Description

Amount

Description

Amount

Schedule I — Sales of capital assets
1. Description of property

Total

2. Date
acquired

3. Date
sold

4. Gross sales price

5. Depreciation allowed (or allowable)
since acquisition or
Jan. 1, 1934 (Attach
schedule.)

6. Cost or other basis
and cost of improvements subsequent
to acquisition or Jan.
1, 1934

7. Expense of sale

8. Gain or loss
(Column 4 plus
Column
5, less the sum of
Columns 6 and 7)

$

6884

Enter your LA Revenue Account Number or FEIN here. u _____________________________

IT-565 (1/21)

Schedule J — Sales of property other than capital assets
1. Description of property

2. Date
acquired

3. Date
sold

4. Gross sales price

5. Depreciation allowed (or allowable)
since acquisition or
Jan. 1, 1934 (Attach
schedule.)

6. Cost or other basis
and cost of improvements subsequent
to acquisition or Jan.
1, 1934

Total

7. Expense of sale

8. Gain or loss
(Column 4 plus
Column
5, less the sum of
Columns 6 and 7)

$
Schedule K — Other deductions
Description

Total

Amount

Description

Amount

$

6885

IT-565 (1/21)

Enter your LA Revenue Account Number or FEIN here. u _____________________________

Schedule L — Balance Sheets per Books
Assets
1

Cash

2a

Trade notes and accounts receivable

2b

Less allowance for bad debts

3

Inventories

4

U.S. government obligations

5

Tax-exempt securities

6

Other current assets (attach statement)

7a

Loans to partners (or persons related to partners)

7b

Mortgage and real estate loans

8

Other investments (attach statement)

9a

Buildings and other depreciable assets

9b

Less accumulated depreciation

10a

Depletable assets

10b

Less accumulated depletion

11

Beginning of taxable year

End of taxable year

Beginning of taxable year

End of taxable year

Land (net of any amortization)

12a

Intangible assets (amortizable only)

12b

Less accumulated amortization

13

Other assets (attach statement)

14

Total assets
Liabilities and Capital

15

Accounts payable

16

Mortgages, notes, bonds payable in less than 1 year

17

Other current liabilities (attach statement)

18

All nonrecourse loans

19a

Loans from partners (or persons related to partners)

19b

Mortgages, notes, bonds payable in 1 year or more

20

Other liabilities (attach statement)

21

Partners' capital accounts

22

Total liabilities and capital

6886

Enter your LA Revenue Account Number or FEIN here. u _____________________________

IT-565 (1/21)

Schedule M — Reconciliation of Federal and Louisiana Net Income for Partnerships with Non-Corporate Partners
Column 2
1.	 Federal net income
2.	 Additions to federal net income:
a. Interest and dividend income from other states and their political subdivisions
b. Other additions – Attach schedule.
c. Total additions – Add Lines 2a and 2b.
3.	 Subtractions from federal net income:
a.	Interest and dividend income from U.S. Government Obligations
b.	Other subtractions – Attach schedule.
c.	Total subtractions – Add Lines 3a and 3b.
4.	 Louisiana net income from all sources – The amount should agree with Schedule P, Line 22.

Schedule N — Computation of Apportionment Percentage for Partnerships with Non-Corporate Partners
Description of items used as ratios

1. Total amount

2. Louisiana amount

3. Percent

	1. Net sales of merchandise and/or charges for services
A. Sales
B. Charges for services
C. Other gross apportionable income
D.	 Total – Add the amounts in Columns 1 and 2.
If ratio not used, check box.

■

__ __ __ . __ __ %

2. Wages, salaries, and other personal service compensation paid

■

__ __ __ . __ __ %

3. Loans made during the year. If ratio not used, check box.

■

__ __ __ . __ __ %

during the year. (See instructions.) If ratio not used, check box.

4. Taxpayers primarily in the business of manufacturing or merchandising enter ratio from Line 1, Column 3.
If ratio not used, check box.

■

__ __ __ . __ __ %

5. Income tax property ratio. Enter percentage from Schedule O, if applicable. If ratio not used, check box.

■

__ __ __ . __ __ %

6. Total percents in Column 3
7. Average of percents – Divide Line 6 by applicable number of ratios.

__ __ __ . __ __ %
__ __ __ . __ __ %

6887

IT-565 (1/21)

Enter your LA Revenue Account Number or FEIN here. u _____________________________
Schedule O — Computation of Property Ratio
Located Everywhere
1. Beginning of year

2. End of year

Located in Louisiana
3. Beginning of year

4. End of year

Intangible Assets
1. 	 Cash
2. 	 Notes and accounts receivable
3. 	 Reserve for bad debts

(	) (	)

4. 	 Investment in U.S. govt. obligations
5. 	 Other current assets
6. 	 Other investments – Attach schedule
7. 	 Loans to partners
8. 	 Other intangible assets – Attach schedule
9. 	 Accumulated amortization

(	) (	)

10.	 Total intangible assets –
Add Lines 1 through 9
Real and Tangible Assets
11. 	 Inventories
12. 	Bldgs. and other depreciable assets
13. 	Accumulated depreciation

(	) (	) (	) (	)

14. 	Depletable assets
15. 	Accumulated depletion

(	) (	) (	) (	)

16. 	Land
17. 	Other real & tangible assets – Attach
schedule
18. 	Excessive reserves, assets not reflected
on books, or undervalued assets
19. 	Total real and tangible assets – Add
Lines 11 through 18
20. 	Less real and tangible assets not used
in production of net apportionable
income – Attach schedule
21. 	 Balance – Subtract Line 20 from Line 19
22. 	Beginning of year balance
23. 	Total – Add Lines 21 and 22.
24. Income tax property ratio (Line 23,
Column 4 ÷ Line 23, Column 2)

__ __ __ . __ __ %

6888

Enter your LA Revenue Account Number or FEIN here. u _____________________________

IT-565 (1/21)

Schedule P — Computation of Louisiana Net Income for Partnerships with Non-Corporate Partners
See instructions if separate accounting method is used and check box.
Totals

Totals

1A. 	 Gross receipts

.00 23. 	 Allocable income from all sources:

1B. 	 Less returns and allowances

.00

1C. 	 Balance. Subtract Line 1B from Line 1A.

.00

23A.	 Net rents and royalties from immovable or corporeal movable property

.00

23B.	 Royalties from the use of patents,
	

.00

trademarks, etc.

2. 	

Less: Cost of goods sold and/or
operations

.00

23C.	 Income from estates, trusts, and
partnerships

.00

3. 	

Gross profit – Subtract Line 2 from
Line 1C.

.00 23D.	 Income from construction, repair, etc.

.00

4.	

Ordinary income from other
partnerships, estates and trusts

.00 23E.	 Interest Income

.00

5. 	

Net farm profit (loss)

.00 23F.	 Dividend Income

.00

6. 	

Net gain (loss) from federal
Form 4797, Part II, line 17

.00

23G.	Profit (loss) from the sale of capital
assets

.00

7. 	

Other income (loss) See Instructions

.00

23H.	 Net profit (loss) from sales or
exchanges of property not made in
the regular course of business

.00

8. 	

Total income – Add Lines 3
through 7

.00 23I.	 Allocable expenses

9.	

Salaries and wages

.00 23J.	 Net allocable income from all sources

.00

	(	

)

.00

10.	 Guaranteed payments to partners

.00

24.	 Net income subject to apportionment
– Subtract Line 23J from Line 22

.00

11. 	 Repairs and maintenance

.00 25.	 Net income apportioned to Louisiana

.00

12. 	 Bad debts

.00

26.	 Allocable income from Louisiana
sources:

13. 	 Rent

.00

26A.	 Net rents and royalties from immovable
or corporeal movable property

.00

14. 	 Taxes and licenses

.00

26B.	 Royalties from the use of patents,
trademarks, etc.

.00

15. 	 Interest.

.00

26C.	 Income from estates, trusts, and partnerships

.00

16. 	 Depreciation less depreciation reported elsewhere

.00 26D.	 Income from construction, repair, etc.

.00

17. 	 Depletion (Do not deduct oil and gas
depletion)

.00 26E.	 Interest Income

.00

18. 	 Retirement plans, etc.

.00 26F.	 Dividend Income

.00

19. 	 Employee benefit programs

.00

26G. Profit (loss) from the sale of capital
assets

.00

20. 	 Other deductions – See instructions.

.00

26H.	 Net profit (loss) from sales or
exchanges of property not made in
the regular course of business

.00

21. 	 Total deductions – Add Lines 9
through 20

.00 26I.	 Allocable expenses

22. 	 Net income from all sources –
Subtract Line 21 from Line 8.

.00

	(	

)

.00

26J.	 Net allocable income from Louisiana
Sources

.00

27.	 Louisiana net income – add lines 25
and 26J.

.00

6889

Enter your LA Revenue Account Number or FEIN here. u _____________________________

IT-565 (1/21)

Schedule Q — Reconciliation of Federal and Louisiana Net Income for Partnerships with Corporate Partners
See R.S. 47:287.71, R.S. 47:287.73, and R.S. 47:287.82 for information.
Column 2
1.	 Federal net income
2.	 Additions to federal net income:
a. Total additions – Attach Schedule
3.	 Subtractions from federal net income:
a.	 Bank dividends (see instructions).
b.	 All other dividends
c.	Interest
d.	 Road Home – The amount included in federal income
e.	 Expenses not deducted on the federal return due to Internal Revenue Code Section 280C
f.	 Other subtractions – Attach schedule.
g.	 Total subtractions – Add Lines 3a through 3f.
4.	 Louisiana net income from all sources – The amount should agree with Schedule S, Line 22.

Schedule R — Computation of Apportionment Percentage for Partnerships with Corporate Partners
Description of items used as ratios

1. Total amount

2. Louisiana amount

3. Percent

1. Net sales of merchandise and/or charges for services
A. Sales
B. Charges for services
C. Other gross apportionable income
D.	Total – Add the amounts in Columns 1 and 2.
2.	 For certain oil & gas businesses only. Wages,
salaries, and other personal service compensation
paid during the year. (See instructions.) If ratio not
used, check box.

__ __ __ . __ __ %

■
__ __ __ . __ __ %

3.	 For certain oil & gas businesses only. (See instructions.) Income tax property ratio – Enter
percentage from Schedule O, Line 24. If ratio not used, check box.

■

4.	 ONLY corporations primarily in the oil and gas business, enter ratio from Line 1D, Column 3 (See
Instructions.) If ratio not used, check box.

■

5. Total of percents in Column 3
6. Average of percents – Divide Line 5 by applicable number of ratios.

__ __ __ . __ __ %
__ __ __ . __ __ %
__ __ __ . __ __ %
__ __ __ . __ __ %

6890

Enter your LA Revenue Account Number or FEIN here. u _____________________________

IT-565 (1/21)

Schedule S — Computation of Louisiana Net Income of Partnerships with Corporate Partners
See instructions if separate accounting method is used and check box.
Totals

Totals

1A. 	 Gross receipts

.00 20. 	 Other deductions – See instructions

1B. 	 Less returns and allowances

.00

1C. 	 Balance. Subtract Line 1B from Line 1A.

.00

21.	

.00

Total deductions – Add Lines 9
through 20.

.00

22.	 Net income from all sources –
Subtract Line 21 from Line 8.

.00

2. 	

Less: Cost of goods sold and/or
operations

.00 23.	 Allocable income from all sources:

3. 	

Gross profit – Subtract Line 2 from
Line 1C.

.00

23A.	 Net rents and royalties from immovable or corporeal movable property

.00

4. 	

Ordinary income from other
partnerships, estates and trusts

.00

23B.	 Royalties from the use of patents,
trademarks, etc.

.00

5. 	

Net farm profit (loss)

.00

23C.	 Income from estates, trusts, and
partnerships

.00

6. 	

Net gain (loss) from federal
Form 4797, Part II, line 17

.00 23D.	 Income from construction, repair, etc.

.00

7. 	

Other income (loss) See Instructions

.00 23E.	 Other allocable income

.00

8. 	

Total income – Add Lines 3
through 7

.00 23F.	 Allocable expenses

9. 	

Salaries and wages

.00 23G.	 Net allocable income from all sources

	(	

)

.00
.00

10.	 Guaranteed payments to partners

.00

24.	 Net income subject to apportionment
– Subtract Line 23G from Line 22.

.00

11. 	 Repairs and maintenance

.00 25.	 Net income apportioned to Louisiana

.00

12. 	 Bad debts

.00 26.	 Allocable income from Louisiana sources:

13. 	 Rent

.00

26A.	 Net rents and royalties from immovable or corporeal movable property

.00

14. 	 Taxes and licenses

.00

26B.	 Royalties from the use of patents,
trademarks, etc.

.00

15. 	 Interest.

.00

26C.	 Income from estates, trusts, and partnerships

.00

16. 	 Depreciation less depreciation
reported elsewhere

.00 26D.	 Income from construction, repair, etc.

.00

17. 	 Depletion (Do not deduct oil and gas
depletion)

.00 26E.	 Other allocable income

.00

18. 	 Retirement plans, etc.

.00 26F.	 Allocable expenses

19. 	 Employee benefit programs

.00

	(	

)

.00

26G.	 Net allocable income from Louisiana
sources

.00

27.	 Louisiana net income – Add Line 25
and Line 26G.

.00

6891

IT-565 (1/21)

Enter your LA Revenue Account Number or FEIN here. u _____________________________
Schedule T — Tax Credits
Description

Code

Credit Amount

	 1.	
	 2.	
	 3.	
	 4.	
	 5.	
	 6.	
	 7.	
	 8.	
	 9.	
	 10.	
	 11.	
	 12.	
13.	Total Tax Credits: Add credit amounts in Lines 1 through 12.

Description
Inventory Tax
Ad Valorem Natural Gas
Ad Valorem Offshore Vessels
Telephone Company Property
Prison Industry Enhancement
Mentor-Protégé
Milk Producers
Technology Commercialization
Musical and Theatrical
Production
School Readiness Child
Care Provider
School Readiness Business
- Supported Child Care
School Readiness Fees and
Grants to Resource and
Referral Agencies

Code
50F
51F
52F
54F
55F
57F
58F
59F
62F
65F
67F
68F

Description
Code
Retention and Modernization 70F
Digital Interactive Media and
73F
Software
COVID-19 Pandemic ATC
License
Other Refundable
Premium Tax
Bone Marrow
Qualified Playgrounds
Debt Issuance
Donations to Public Schools
Conversion of Vehicle to
Alternative Fuel
Other
Atchafalaya Trace
Recycling Credit

75F
80F
100
120
150
155
170
185
199
200
210

Description
Donation to School Tuition
Organization
Inventory Tax Credit Carried
Forward & ITEP
Ad Valorem Natural Gas
Credit Carried Forward
QMC Music Job Creation
Credit
Refunds by Utilities
Neighborhood Assistance
Research and Development
Cane River Heritage Area
Apprenticeship
Ports of Louisiana Investor
Ports of Louisiana Import
Export Cargo

Code
213
218
219
223
226
230
231
232
236
238
240

Description
Motion Picture Investment
Research and Development
Historic Structures
Digital Interactive Media
Capital Company
LCDFI Credit
New Markets
Brownfields Investor
Motion Picture Infrastructure
Angel Investor
Other
Biomed/University Research
Tax Equalization
Manufacturing Establishments
Enterprise Zone
Other

Code
251
252
253
254
257
258
259
260
261
262
299
300
305
310
315
399

6892


Extracted from PDF file 2020-louisiana-form-it-565.pdf, last modified January 2018
More about the Louisiana Form IT-565

Corporate Income Tax
We last updated the Partnership Return of Income and Form IT-565B Apportionment in April 2021, and the latest form we have available is for tax year 2020. This means that we don't yet have the updated form for the current tax year. Please check this page regularly, as we will post the updated form as soon as it is released by the Louisiana Department of Revenue. You can print other Louisiana tax forms here.
---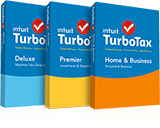 eFiling is easier, faster, and safer than filling out paper tax forms. File your Louisiana and Federal tax returns online with TurboTax in minutes. FREE for simple returns, with discounts available for TaxFormFinder users!
File Now with TurboTax
Other Louisiana Corporate Income Tax Forms:
TaxFormFinder has an additional 34 Louisiana income tax forms that you may need, plus all federal income tax forms.

View all 35 Louisiana Income Tax Forms
---
Form Sources:
Louisiana usually releases forms for the current tax year between January and April. We last updated Louisiana Form IT-565 from the Department of Revenue in April 2021.
About the Corporate Income Tax
The IRS and most states require corporations to file an income tax return, with the exact filing requirements depending on the type of company.

Sole proprietorships or disregarded entities like LLCs are filed on Schedule C (or the state equivalent) of the owner's personal income tax return, flow-through entities like S Corporations or Partnerships are generally required to file an informational return equivilent to the IRS Form 1120S or Form 1065, and full corporations must file the equivalent of federal Form 1120 (and, unlike flow-through corporations, are often subject to a corporate tax liability).

Additional forms are available for a wide variety of specific entities and transactions including fiduciaries, nonprofits, and companies involved in other specific types of business.
Historical Past-Year Versions of Louisiana Form IT-565
We have a total of ten past-year versions of Form IT-565 in the TaxFormFinder archives, including for the previous tax year. Download past year versions of this tax form as PDFs here:
---

2014 Form IT-565
Form IT-565

2013 Form IT-565
IT-565

2012 Form IT-565
---
TaxFormFinder Disclaimer:
While we do our best to keep our list of Louisiana Income Tax Forms up to date and complete, we cannot be held liable for errors or omissions. Is the form on this page out-of-date or not working? Please let us know and we will fix it ASAP.