Louisiana Form CIFT-401W
Louisiana Unrelated Business Income Worksheet for IRC 401(a) and 501 Organizations
Unrelated Business Income Worksheet for IRC 401(a) and 501 Organizations
Form CIFT-401W

CIFT-401W (1/22)

Unrelated Business Income Worksheet for
IRC 401(a) and 501 Organizations

Attach completed worksheet
to your 2021 CIFT-620

Enter your LA Revenue Account Number here. _________________________
Name as shown on CIFT-620

Income Taxable Period Covered

Louisiana Revised Statute 47:287.501 provides that an organization described in Internal Revenue Code Sections 401(a) or 501 shall
be exempt from income taxation to the extent the organization is exempt from income taxation under federal law, unless the contrary is
expressly provided. Accordingly, an exempt organization that has income from an unrelated trade or business and files a Federal Form
990-T with the Internal Revenue Service is subject to file and report its Louisiana-sourced unrelated business income to Louisiana.
Louisiana Administrative Code 61:I.1140 and Revenue Information Bulletin 09-009 have been published providing guidance whereby
these organizations are not exempt from taxation on the Louisiana-sourced unrelated business income or income not included under
I.R.C. Sections 401(a) or 501, and they are required to file a Form CIFT-620 reporting such income.
This worksheet will serve as a guide in determining the amount of Louisiana-sourced unrelated business income that the organization
must report and the amount of federal income tax that is allowed as a deduction. When completing this worksheet and Form CIFT-620,
include only items of income and expense related to the production of unrelated business income. Also note that franchise tax
computations on both forms are not required to be completed if these organizations are not subject to the Louisiana Franchise Tax. If not
subject to Franchise Tax, use code 5 on Form CIFT-620, Line 7.
Unrelated Business Income
To determine the amount of unrelated business income that should be reported to Louisiana, complete Lines 1 and 2 below.
1

Federal net unrelated business income – Enter the amount from Federal Form 990-T, Part I, Line
5, here and on Form CIFT-620, Schedule F, Line 1.

1

If the unrelated business income is from business done only within Louisiana:
Complete Form CIFT-620, Schedule F. Enter the amount from Form CIFT-620, Schedule F, Line 4 on Form CIFT-620, Line 1A. Proceed to Line 2.
If the unrelated business income is from business within and outside of Louisiana:
Complete Form CIFT-620, Schedules D and F, and, if applicable, complete Schedules B and C. Enter the amount from Form CIFT620, Schedule D, Line 30 on Form CIFT-620, Line 1A. Proceed to Line 2.
2

Louisiana net unrelated business income before federal income tax deduction – Complete Form
CIFT-620, Lines 1B through 1C1. Subtract Lines 1B and 1C1 from Line 1A and enter the result here.

2

Federal Income Tax Deduction
To determine the amount of federal income tax that is allowed as a deduction from Louisiana unrelated business income,
complete Lines 3 – 5 below.
3

Federal income tax liability – Enter the amount shown on Federal Form 990-T, Part II, Line 1 or
Line 2, whichever applies.

3

4

Ratio of Louisiana net unrelated business taxable income to federal net unrelated business
income – Divide Line 2 by Line 1. Round to two decimal places.

4

5

Federal income tax deduction – Multiply the amount of the federal income tax liability on Line 3
above by the ratio determined on Line 4. Enter the result here and on Form CIFT-620, Line 1D.

5

__________ . _______%

Louisiana Net Taxable Income
6

Louisiana taxable income – Subtract Line 5 from Line 2. Enter the balance here and on Form
CIFT-620, Line 1E.

7

Louisiana income tax – Follow the instructions for Form CIFT-620 Schedule J. Enter the amount
from Schedule J, Line 4 here and on Form CIFT-620, Line 2.

6

Tax Calculation
7

After completing Line 7 above, follow the instructions to complete Form CIFT-620.
Attach this worksheet and applicable schedules to the
completed Form CIFT-620 when filing the return.

22299


Extracted from PDF file 2021-louisiana-form-cift-401w.pdf, last modified December 2020
More about the Louisiana Form CIFT-401W

Corporate Income Tax
We last updated the Unrelated Business Income Worksheet for IRC 401(a) and 501 Organizations in March 2022, and the latest form we have available is for tax year 2021. This means that we don't yet have the updated form for the current tax year. Please check this page regularly, as we will post the updated form as soon as it is released by the Louisiana Department of Revenue. You can print other Louisiana tax forms here.
---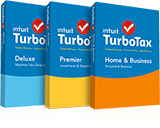 eFiling is easier, faster, and safer than filling out paper tax forms. File your Louisiana and Federal tax returns online with TurboTax in minutes. FREE for simple returns, with discounts available for TaxFormFinder users!
File Now with TurboTax
Other Louisiana Corporate Income Tax Forms:
TaxFormFinder has an additional 34 Louisiana income tax forms that you may need, plus all federal income tax forms.

View all 35 Louisiana Income Tax Forms
---
Form Sources:
Louisiana usually releases forms for the current tax year between January and April. We last updated Louisiana Form CIFT-401W from the Department of Revenue in March 2022.
About the Corporate Income Tax
The IRS and most states require corporations to file an income tax return, with the exact filing requirements depending on the type of company.

Sole proprietorships or disregarded entities like LLCs are filed on Schedule C (or the state equivalent) of the owner's personal income tax return, flow-through entities like S Corporations or Partnerships are generally required to file an informational return equivilent to the IRS Form 1120S or Form 1065, and full corporations must file the equivalent of federal Form 1120 (and, unlike flow-through corporations, are often subject to a corporate tax liability).

Additional forms are available for a wide variety of specific entities and transactions including fiduciaries, nonprofits, and companies involved in other specific types of business.
Historical Past-Year Versions of Louisiana Form CIFT-401W
We have a total of ten past-year versions of Form CIFT-401W in the TaxFormFinder archives, including for the previous tax year. Download past year versions of this tax form as PDFs here:
---

2014 Form CIFT-401W
Form CIFT-401W

2013 Form CIFT-401W
CIFT-401W

2012 Form CIFT-401W
---
TaxFormFinder Disclaimer:
While we do our best to keep our list of Louisiana Income Tax Forms up to date and complete, we cannot be held liable for errors or omissions. Is the form on this page out-of-date or not working? Please let us know and we will fix it ASAP.