Federal Form 8940
Federal Request for Miscellaneous Determination
There are
only 23 days left
until tax day on April 16th!
eFile your return online here

, or
request a six-month extension here

.
Request for Miscellaneous Determination
Form 8940 (Rev. June 2011)

8940

Form
(Rev. June 2011)

Department of the Treasury
Internal Revenue Service

Request for Miscellaneous
Determination

Under Section 507, 509(a), 4940, 4942, 4945, and
6033 of the Internal Revenue Code

OMB No. 1545-2211

Use the instructions to complete this form. A User Fee must be attached to this form, if required. For user fee information or
additional help, visit our website at www.irs.gov/eo or call IRS Exempt Organizations Customer Account Services toll-free at
1-877-829-5500. If the required information and documents are not submitted with payment of the appropriate user fee, the form may
be returned to you.

Part I
1a

Identification of Organization
Full Name of Organization

b Address (number, street and room/suite) If a P.O. Box, see instructions. c City

2

Employer Identification Number

5

Contact Telephone Number

Part II
8

3 Month Tax Year
Ends (MM)

d State

e Zip Code + 4

4 Person to Contact if More Information is Needed

6 Fax Number (optional)

7 User Fee Submitted

Type of Request

Please select the item(s) below that best describe your request. Using an attachment, provide a detailed explanation of your request. Be sure
to include the organization's name and EIN on each additional sheet.

a

Advance approval of certain set-asides described in section 4942(g)(2)

b

Advance approval of voter registration activities described in section 4945(f)

c

Advance approval of scholarship procedures described in section 4945(g)

d

Exemption from Form 990 filing requirements

e

Advance approval that a potential grant or contribution constitutes an "unusual grant"

f

Change in Type (or initial determination of Type) of a section 509(a)(3) organization

g

Reclassification of foundation status, including a voluntary request from a public charity for private foundation status

h

Termination of private foundation status under section 507(b)(1)(B)—advance ruling request

i

Termination of private foundation status under section 507(b)(1)(B)—60-month period ended

Under penalties of perjury, I declare that I have examined this application, including accompanying statements and schedules, and to the best of my knowledge and belief, it
is true, correct, and complete.

▲

Please
Sign
Here

(Signature of Officer, Director, Trustee or other authorized official.)

(Type or print name of signer)

For Paperwork Reduction Act Notice, see separate instructions.

(Date)

(Type or print title or authority of signer)
Cat. No. 37756H

Form 8940 (Rev. 6-2011)


Extracted from PDF file 2017-federal-form-8940.pdf, last modified May 2009
More about the Federal Form 8940

Other

TY 2017
We last updated the Request for Miscellaneous Determination in January 2018, so this is the latest version of Form 8940, fully updated for tax year 2017. You can download or print current or past-year PDFs of Form 8940 directly from TaxFormFinder. You can print other Federal tax forms here.
---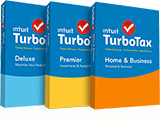 eFiling is easier, faster, and safer than filling out paper tax forms. File your Federal and Federal tax returns online with TurboTax in minutes. FREE for simple returns, with discounts available for TaxFormFinder users!
File Now with TurboTax
Other Federal Other Forms:
TaxFormFinder has an additional 774 Federal income tax forms that you may need, plus all federal income tax forms.

View all 775 Federal Income Tax Forms
---
Form Sources:
The Internal Revenue Service usually releases income tax forms for the current tax year between October and January, although changes to some forms can come even later. We last updated Federal Form 8940 from the Internal Revenue Service in January 2018.
Historical Past-Year Versions of Federal Form 8940
We have a total of five past-year versions of Form 8940 in the TaxFormFinder archives, including for the previous tax year. Download past year versions of this tax form as PDFs here:
---

2017 Form 8940
Form 8940 (Rev. June 2011)

2016 Form 8940
Form 8940 (Rev. June 2011)

2015 Form 8940
Form 8940 (Rev. June 2011)

2012 Form 8940
Form 8940 (Rev. June 2011)

2011 Form 8940
Form 8940 (Rev. June 2011)
---
TaxFormFinder Disclaimer:
While we do our best to keep our list of Federal Income Tax Forms up to date and complete, we cannot be held liable for errors or omissions. Is the form on this page out-of-date or not working? Please let us know and we will fix it ASAP.