West Virginia Schedule M
West Virginia Modifications to Adjusted Gross Income
Modifications to Adjusted Gross Income
Schedule M

SCHEDULE
F

M

Modifications to Adjusted Gross Income

IT-140 W

2019

Modifications Increasing Federal Adjusted Gross Income
27. Interest or dividend income on federal obligations which is exempt from federal tax but subject to state tax..................................

27

.00

28. Interest or dividend income on state and local bonds other than bonds from West Virginia sources..............................................

28

.00

29. Interest on money borrowed to purchase bonds earning income exempt from West Virginia tax....................................................

29

.00

30. Qualifying 402(e) lump-sum income NOT included in federal adjusted gross income but subject to state tax..............................

30

.00

31. Other income deducted from federal adjusted gross income but subject to state tax....................................................................

31

.00

32. Withdrawals from a WV Prepaid Tuition/SMART529© Savings Plan NOT used for payment of qualifying expenses.............................

32

.00

33. TOTAL ADDITIONS (Add lines 27 through 32). Enter here and on Line 2 of Form IT-140...............................................................

33

.00
Column B (Spouse)

Modifications Decreasing Federal Adjusted Gross Income

Column A (You)

34. Interest or dividends received on United States or West Virginia obligations, or allowance for
government obligation income, included in federal adjusted gross income but exempt from state tax

34

.00

.00

35. Total amount of any benefit (including survivorship annuities) received from certain federal, West Virginia state
or local police, deputy sheriffs' or firemen's retirement system. Excluding PERS –see instructions on page 20....

35

.00

.00

36. Up to $2,000 of benefits received from West Virginia Teachers' Retirement System and
West Virginia Public Employees' Retirement System ..........................................................................

36

.00

.00

37. Up to $2,000 of benefits from Federal Retirement Systems (Title 4 USC §111)...................................
Combined amounts of Lines 36 and 37 must not exceed $2,000.

37

.00

.00

.00

.00

38. Military Retirement Modification ............................................................................................................

38

39. Active Duty Military pay for personnel with West Virginia Domicile (see instructions on page 20)
Must enclose military orders.................................................................................................................

39

.00

.00

40. Active Military Separation (see instructions on page 20) Must enclose military orders and discharge papers

40

.00

.00

41. Refunds of state and local income taxes received and reported as income to the IRS .........................

41

.00

.00

42. Contributions to the West Virginia Prepaid Tuition/Savings Plan Trust Funds ......................................

42

.00

.00

43. Railroad Retirement Board Income received..........................................................................................

43

.00

.00

44. Check one:
Long-Term Care Insurance

Autism Modification (instructions on page 20)

44

.00

.00

45. Qualified Opportunity Zone business income.........................................................................................

45
.00

.00

IRC 1341 Repayments

46. West Virginia "EZ PASS" deduction....................................................................................................... 46
EZ Pass Transponder #________________________________________________________________
Senior
citizen or
disability

Year of Year of (a) Income not included in
birth disability
lines 39 through 46
65 or
NOT TO EXCEED $8,000.00
older

47. YOU
48. SPOUSE

(b) Add lines 34
through 38

(c) Subtract (b) from (a) (If less than zero, enter zero)

.00

.00

.00

.00

49. Surviving spouse deduction (see instructions on page 21)..............................................................

*P40201903W*
P

4

0

2

0

1

9

0

3

50. Add lines 34 through 49 for
each column

–3–

.00

49

.00

.00

50

.00

.00

51

.00

51. Total Subtractions (line 50, Column A plus line 50,Column B)
Enter here and on line 3 of FORM IT-140)

W

.00


Extracted from PDF file 2019-west-virginia-schedule-m.pdf, last modified December 1969
More about the West Virginia Schedule M

Individual Income Tax

TY 2019
West Virginia Modifications to Federal Adjusted Gross Income are reported with this form.
We last updated the Modifications to Adjusted Gross Income in February 2020, so this is the latest version of Schedule M, fully updated for tax year 2019. You can download or print current or past-year PDFs of Schedule M directly from TaxFormFinder. You can print other West Virginia tax forms here.
---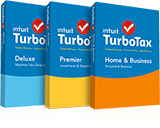 eFiling is easier, faster, and safer than filling out paper tax forms. File your West Virginia and Federal tax returns online with TurboTax in minutes. FREE for simple returns, with discounts available for TaxFormFinder users!
File Now with TurboTax
Other West Virginia Individual Income Tax Forms:
TaxFormFinder has an additional 75 West Virginia income tax forms that you may need, plus all federal income tax forms.

View all 76 West Virginia Income Tax Forms
---
Form Sources:
West Virginia usually releases forms for the current tax year between January and April. We last updated West Virginia Schedule M from the Department of Revenue in February 2020.
About the Individual Income Tax
The IRS and most states collect a personal income tax, which is paid throughout the year via tax withholding or estimated income tax payments.

Most taxpayers are required to file a yearly income tax return in April to both the Internal Revenue Service and their state's revenue department, which will result in either a tax refund of excess withheld income or a tax payment if the withholding does not cover the taxpayer's entire liability. Every taxpayer's situation is different - please consult a CPA or licensed tax preparer to ensure that you are filing the correct tax forms!
Historical Past-Year Versions of West Virginia Schedule M
We have a total of seven past-year versions of Schedule M in the TaxFormFinder archives, including for the previous tax year. Download past year versions of this tax form as PDFs here:
---

2016 Schedule M

2015 Schedule M

2013 Schedule M
Schedule M
---
TaxFormFinder Disclaimer:
While we do our best to keep our list of West Virginia Income Tax Forms up to date and complete, we cannot be held liable for errors or omissions. Is the form on this page out-of-date or not working? Please let us know and we will fix it ASAP.