Maine High-Technology Credit
Maine High-Technology Investment Tax Credit
High-Technology Investment Tax Credit
20_high_tech_inv_cr.indd

Clear

High-Technology Investment Tax Credit
Worsheet for Tax Year 2020
Credit Carryforward Amounts

Print

36 M.R.S. § 5219-M
Taxpayer Name: _______________________________________ EIN/SSN:

________________

Note: In the case of pass-through entities (such as partnerships, LLCs, S corporations, and trusts) making eligible investments,
the partners, members, shareholders, beneficiaries, or other owners are allowed a credit in proportion to their respective
interests in these entities. Enter name and ID number of the entity on the lines below. Also enter your ownership percentage
in the pass-through entity for the tax year.

Name of Pass-through Entity

EIN/SSN

_______________________________________________

_______________________

Ownership
Percentage

____________ %

1.

Carryforward from previous years. Enclose an explanation or schedule to verify the amount
entered on this line. See instructions below. ......................................................................................... 1. _____________________

2.

2020 tax (Form 1120ME, line 6c; Form 1040ME, line 22; or Form 1041ME,
Schedule A, line 17) .............................................................................................................................. 2. _____________________

3.

2019 tax (Form 1120ME, line 7c; Form 1040ME, line 22; or Form 1041ME,
Schedule A, line 17) .............................................................................................................................. 3. _____________________

4.

Other 2019 credits (Form 1120ME: line 8c minus Schedule C, line 1i;
Form 1040ME: lines 25c, 25d and 25e plus Schedule A, line 23 minus the high-technology
credit carryforward included in line 17; Form 1041ME: Schedule A, line 4 plus line 18 minus
the high-technology credit carryforward included in line 11). If zero or less, enter zero........................ 4. _____________________

5.

2019 tax less other credits (line 3 minus line 4) .................................................................................... 5. _____________________

6.

Subtract line 5 from line 2 and enter the difference here. If zero or less, enter zero ............................ 6. _____________________

7.

Other 2020 credits (Form 1120ME: line 7c minus Schedule C, line 1h;
Form 1040ME: lines 25c, 25d and 25e plus Schedule A, line 23 minus the super credit for
substantially increased research included in Schedule A, line 17; Form 1041ME: Schedule A, line 4
plus line 18 minus any amounts included in Schedule A line 11 related to the super credit for
substantially increased research). If zero or less, enter zero ................................................................ 7. _____________________

8.

2020 tax less other credits (line 2 minus line 7). If zero or less, enter zero .......................................... 8. _____________________

9.

Credit amount. Enter the lowest of line 1, line 6, line 8 or $100,000.
(Enter allowable credit on Form 1120ME, Schedule C, line 1i; Form
1040ME, Schedule A, line 17; or Form 1041ME, Schedule A, line 11) ................................................. 9. _____________________

This credit is repealed for tax years beginning on or after January 1, 2016, except that any unused credit amounts may be carried forward
for up to 5 taxable years.
The credit carryforward amount claimed is limited to the tax liability of the taxpayer and may not reduce the tax liability of the current year
to less than the tax liability of the previous year after all other credits except the high-technology credit. In addition, the credit carryforward
amount may not be used to reduce the tax liability of the taxpayer by more than $100,000 after the allowance of all other credits except
the super research credit carry forward amounts (36 M.R.S. § 5219-L).
Special rules apply to corporations filing combined returns. 36 M.R.S. § 5219-M(6).
In the case of pass-through entities (such as partnerships, LLCs, S corporations and trusts), the partners, members, shareholders,
beneficiaries, or other owners are allowed credits in proportion to their respective interests in these entities.

Revised: December 2020


Extracted from PDF file 2020-maine-high-technology-credit.pdf, last modified October 2020
More about the Maine High-Technology Credit

Other

Tax Credit

TY 2020
We last updated the High-Technology Investment Tax Credit in February 2021, so this is the latest version of High-Technology Credit, fully updated for tax year 2020. You can download or print current or past-year PDFs of High-Technology Credit directly from TaxFormFinder. You can print other Maine tax forms here.
---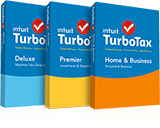 eFiling is easier, faster, and safer than filling out paper tax forms. File your Maine and Federal tax returns online with TurboTax in minutes. FREE for simple returns, with discounts available for TaxFormFinder users!
File Now with TurboTax
Other Maine Other Forms:
TaxFormFinder has an additional 61 Maine income tax forms that you may need, plus all federal income tax forms.

View all 62 Maine Income Tax Forms
---
Form Sources:
Maine usually releases forms for the current tax year between January and April. We last updated Maine High-Technology Credit from the Revenue Services in February 2021.
High-Technology Credit is a Maine Other form. States often have dozens of even hundreds of various tax credits, which, unlike deductions, provide a dollar-for-dollar reduction of tax liability. Some common tax credits apply to many taxpayers, while others only apply to extremely specific situations. In most cases, you will have to provide evidence to show that you are eligible for the tax credit, and calculate the amount of the credit to which you are entitled.
Historical Past-Year Versions of Maine High-Technology Credit
We have a total of six past-year versions of High-Technology Credit in the TaxFormFinder archives, including for the previous tax year. Download past year versions of this tax form as PDFs here:
---

2020 High-Technology Credit
20_high_tech_inv_cr.indd

2019 High-Technology Credit
19_HighTechInvCr.indd

2018 High-Technology Credit

2017 High-Technology Credit
17_HighTechInvCr.indd

2016 High-Technology Credit
16_HighTechInvCr.indd

2015 High-Technology Credit
15_HighTechInvCr.indd
---
TaxFormFinder Disclaimer:
While we do our best to keep our list of Maine Income Tax Forms up to date and complete, we cannot be held liable for errors or omissions. Is the form on this page out-of-date or not working? Please let us know and we will fix it ASAP.