Maine Form CR
Maine Combined Return for Members of an Affiliated Group
There are
only 42 days left
until tax day on April 15th!
eFile your return online here

, or
request a six-month extension here

.
Combined Return for Members of an Affiliated Group
20_form_cr.indd

Clear

Print
Form CR
Maine Corporate Income Tax
Combined Report for Unitary Members

2020
Federal EIN:

99
*1300108*

Check here if an amended form

Important: This report must be attached to Form 1120ME. The combined report must be accompanied by a legible copy of the
parent corporation's federal consolidated tax return, pages 1 - 6 (or equivalent) and affiliation schedule listing the name,
federal EIN, and corporate activity of all members of the affiliated group, including both unitary and non-unitary members.

Col. 1 Col. 2
Nexus Files
Sales Tax
Returns
with
Maine

Column 3
Corporation
Name of Unitary
Business Members
& Federal Identification
Number

Column 4
Separate
Income of Unitary
Member

1.

Column 5
Sales

Everywhere
FEIN:

2.

Maine
Everywhere

FEIN:
3.

Maine
Everywhere

FEIN:
4.

Maine
Everywhere

FEIN:
5.

Maine
Everywhere

FEIN:
6.

Maine
Everywhere

FEIN:

7. Total of Column 4: *
8. Adjustments and Eliminations for Column 4: *
9. Special Deductions for Column 4: *
10. Unitary NOL Deduction: *
11. Taxable Income under the laws of the
United States: *
* If filing multiple pages of Form CR, complete lines 7-13 only on the last page of Form
CR submitted and complete those lines with respect to all unitary members included in the
combined report.

Maine
12. Adjustments and Eliminations for Column 5: *

Everywhere
Maine
13. Totals: *
Everywhere
Maine
Revised: December 2020


Extracted from PDF file 2020-maine-form-cr.pdf, last modified October 2020
More about the Maine Form CR

Other

TY 2020
We last updated the Combined Return for Members of an Affiliated Group in February 2021, so this is the latest version of Form CR, fully updated for tax year 2020. You can download or print current or past-year PDFs of Form CR directly from TaxFormFinder. You can print other Maine tax forms here.
---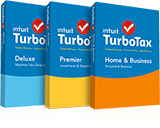 eFiling is easier, faster, and safer than filling out paper tax forms. File your Maine and Federal tax returns online with TurboTax in minutes. FREE for simple returns, with discounts available for TaxFormFinder users!
File Now with TurboTax
Related Maine Other Forms:
TaxFormFinder has an additional 61 Maine income tax forms that you may need, plus all federal income tax forms. These related forms may also be needed with the Maine Form CR.

View all 62 Maine Income Tax Forms
---
Form Sources:
Maine usually releases forms for the current tax year between January and April. We last updated Maine Form CR from the Revenue Services in February 2021.
Historical Past-Year Versions of Maine Form CR
We have a total of nine past-year versions of Form CR in the TaxFormFinder archives, including for the previous tax year. Download past year versions of this tax form as PDFs here:
---

2020 Form CR
20_form_cr.indd

2019 Form CR
19_Form_cr.indd

2018 Form CR

2017 Form CR
17_Form_CR.indd

2016 Form CR
16_Form_CR.indd

2015 Form CR
15_Form_CR.indd

2014 Form CR
14_Form_CR.indd

2013 Form CR
12_form_CR.indd

2012 Form CR
12_form_CR.indd
---
TaxFormFinder Disclaimer:
While we do our best to keep our list of Maine Income Tax Forms up to date and complete, we cannot be held liable for errors or omissions. Is the form on this page out-of-date or not working? Please let us know and we will fix it ASAP.