Iowa Form IA 1065
Iowa Iowa Partnership Return of Income 41-016
Iowa Partnership Return of Income 41-016
IA 1065 Partnership Return of Income, 41-016

2019 IA 1065
Iowa Partnership Return of Income
https://tax.iowa.gov
For Calendar Year 2019 or other fiscal year (MMDDYY): _________________________ to ______________________________
Check all that apply:

Name/Address Change ☐

Short Period ☐

Amended Return ☐

Final Return ☐

Part I: Partnership Name and Address
Name: ___________________________________________

Federal Employer Identification Number: ____________________

Street Address: ____________________________________

Business Code: _______________________________________

City:_______________________ State: ____ ZIP: ________

Principal Activity: ______________________________________

County Number: ___________________________________

Total Number of Partners: _______________________________

Name of Contact Person: ____________________________

Number of Iowa Partners: _______________________________

Phone Number: ___________________________________

List other states in which the partnership operates:
____________________________________________________

Part II: Partnership Information
Type of Return (check one): Partnership ☐ Limited Liability Company ☐ Limited Liability Partnership ☐ Other ☐ ______________
Does the partnership have income/loss from business activities carried on within Iowa?...................................................... Yes ☐ No ☐
Is any of the partnership's income/loss from real property within Iowa? ................................................................................ Yes ☐ No ☐
Does the partnership's income/loss come from any activity other than interest, dividends, or capital gain
from the sale of stocks or bonds? ........................................................................................................................................... Yes ☐ No ☐
Part III: Modification of Partnership Income
Enter Whole Dollars
1. Federal partnership taxable income (loss) from federal form 1065 Schedule K .............................................1. __________________
2. Interest from state and municipal bonds and securities ....................................... 2. __________________
3. Other additions. Include schedule ........................................................................ 3. __________________
4. Total additions. Add lines 2 and 3 ...................................................................................................................4. __________________
5. Interest and dividends from federal securities ...................................................... 5. __________________
6. Other reductions. Include schedule...................................................................... 6. __________________
7. Total reductions. Add lines 5 and 6 .................................................................................................................7. __________________
8. Net modifications. Subtract line 7 from line 4 ..................................................................................................8. __________________
9. Total all-source partnership income. Add lines 1 and 8 ..................................................................................9. __________________
Part IV: Business Activity Ratio (BAR) – See instructions.
Enter Whole Dollars
Types of Income
Column A Iowa Receipts
Column B Receipts Everywhere
1. Gross receipts ..........................................................
2. Net dividends. See instructions ................................
3. Exempt interest ........................................................
4. Accounts receivable interest ....................................
5. Other interest ...........................................................
6. Rent ..........................................................................
7. Royalties ..................................................................
8. Capital gain/(loss) ....................................................
9. Ordinary gains/(loss) ................................................
10. Partnership gross receipts. Include schedule ..........
11. Other. Include schedule ...........................................
12. TOTALS. Add lines 1 through 11 ........................... 12. _____________________________ ______________________________
13. BAR to six decimal places. Divide line 12, column A, by line 12, column B.......................... 13. ____________________________ %
Part V: Enter Iowa net income for three preceding years: 2016___________________ 2017 _____________ 2018 ____________
File electronically. A complete copy of your federal return must be filed with this return, not including federal K-1s.
Declaration: I, the undersigned, declare under penalties of perjury or false certificate, that I have examined this return, and, to the best of my knowledge and
belief, it is true, correct, and complete.

Signature of Partner or Member:

Preparer's Signature:

_________________________________ Date: ____________

______________________________________ Date: ___________

Title: ______________________________________________

Preparer's Address: ______________________________________

Daytime Telephone Number: ___________________________

Preparer's ID Number: ____________________________________

Telephone Number: ______________________________________
Mail To: Income Tax Return Processing, Iowa Department of Revenue, Hoover State Office Building, Des Moines IA 50319-0120

41-016 (06/10/19)


Extracted from PDF file 2019-iowa-form-ia-1065.pdf, last modified August 2016
More about the Iowa Form IA 1065

Corporate Income Tax

Tax Return
We last updated the Iowa Partnership Return of Income 41-016 in February 2020, and the latest form we have available is for tax year 2019. This means that we don't yet have the updated form for the current tax year. Please check this page regularly, as we will post the updated form as soon as it is released by the Iowa Department of Revenue. You can print other Iowa tax forms here.
---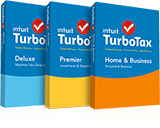 eFiling is easier, faster, and safer than filling out paper tax forms. File your Iowa and Federal tax returns online with TurboTax in minutes. FREE for simple returns, with discounts available for TaxFormFinder users!
File Now with TurboTax
Related Iowa Corporate Income Tax Forms:
TaxFormFinder has an additional 43 Iowa income tax forms that you may need, plus all federal income tax forms. These related forms may also be needed with the Iowa Form IA 1065.

View all 44 Iowa Income Tax Forms
---
Form Sources:
Iowa usually releases forms for the current tax year between January and April. We last updated Iowa Form IA 1065 from the Department of Revenue in February 2020.
Form IA 1065 is an Iowa Corporate Income Tax form. Like the Federal Form 1040, states each provide a core tax return form on which most high-level income and tax calculations are performed. While some taxpayers with simple returns can complete their entire tax return on this single form, in most cases various other additional schedules and forms must be completed, depending on the taxpayer's individual situation, to create a complete income tax return package.
About the Corporate Income Tax
The IRS and most states require corporations to file an income tax return, with the exact filing requirements depending on the type of company.

Sole proprietorships or disregarded entities like LLCs are filed on Schedule C (or the state equivalent) of the owner's personal income tax return, flow-through entities like S Corporations or Partnerships are generally required to file an informational return equivilent to the IRS Form 1120S or Form 1065, and full corporations must file the equivalent of federal Form 1120 (and, unlike flow-through corporations, are often subject to a corporate tax liability).

Additional forms are available for a wide variety of specific entities and transactions including fiduciaries, nonprofits, and companies involved in other specific types of business.
Historical Past-Year Versions of Iowa Form IA 1065
We have a total of eight past-year versions of Form IA 1065 in the TaxFormFinder archives, including for the previous tax year. Download past year versions of this tax form as PDFs here:
---

2019 Form IA 1065
IA 1065 Partnership Return of Income, 41-016

2018 Form IA 1065
IA 1065 Partnership Return of Income, 41-016

2017 Form IA 1065
IA 1065 Partnership Return of Income, 41-016

2016 Form IA 1065
42004-MeF.PMD

2015 Form IA 1065
42004-MeF.PMD

2013 Form IA 1065
42004-MeF.PMD

2012 Form IA 1065
42004-MeF.PMD

2011 Form IA 1065
42004-MeF.PMD
---
TaxFormFinder Disclaimer:
While we do our best to keep our list of Iowa Income Tax Forms up to date and complete, we cannot be held liable for errors or omissions. Is the form on this page out-of-date or not working? Please let us know and we will fix it ASAP.