Federal Form 5129
Federal Questionnaire—Filing Status, Exemptions, and Standard Deduction
Questionnaire—Filing Status, Exemptions, and Standard Deduction
Form 5129 (Rev. 12-2007)

Form 5129
(Rev. December 2007)

Section I.

Questionnaire—Filing Status, Exemptions, and Standard Deduction

Taxpayer Data

1. Name(s) and address (exactly as shown on your income tax return)

Section II.

2. Social Security Number

3. Tax Form Number

4. Spouse's Social Security Number

5. Tax Year Ending

Filing Status and Standard Deduction

Please check the appropriate box and answer the corresponding question(s) to show how you intended to file your tax return.

1.
2.
3.

4.

5.

Single
Married filing joint return
Married filing separate return
a. Did your spouse file a tax return for the tax year in Section I above? . . . . . . .
Yes
No
Unknown
b. Please enter your spouse's Social Security Number in Section I above and print
your spouse's name here as it appeared on that return
c. Did you and your spouse live together at any time during the last 6 months of
the year? . . . . . . . . . . . . . . . . . . . . . . . . . . . . . . . . . .
Yes
No
Head of Household (with qualifying dependent)
(During the tax year, you provided more than half the cost of maintaining a household for a qualifying dependent.)
a. If the qualifying person is your child, but is being claimed by the other parent,
enter this child's name here: . . . . . . . . . . . . . . . . . . . . . . . . . .
b. At the end of the tax year in Section I, above, you were:
Unmarried
Widowed
Legally Separated
Married to a Nonresident Alien
You claimed your married child, grandchild, great-grandchild, etc., to include stepchild or adopted child who qualifies
as your dependent.
You claimed your married child, grandchild, great-grandchild, etc., adopted child, or stepchild who is not claimed
as a dependent, due to your divorce or separation from the other parent who is claiming the child as a dependent.
You claimed your foster child who is qualified as your dependent.
You claimed any other relative who is qualified as your dependent.
c. The household mentioned in Item 4a, above, was:
Your household.
The home you maintained for your parent who can be claimed as your dependent.
d. Did you and your spouse live together at any time during the last 6
Yes
No
months of the tax year? . . . . . . . . . . . . . . . . . . . . . . . . . . . .
Qualifying widow(er) with dependent child . . . . . . . . . . .
What year did your spouse die?

Section Ill.

Exemptions for Dependents and Standard Deduction

Please give complete information below for each person you claimed as a dependent on your return for the tax year shown in Section 1.
The names and Social Security Numbers you provide below must be written as they appear on the Social Security Card(s) issued by the Social
Security Administration. If you need additional space or have made changes to any of these items, please use the back of this form to continue
and/or explain your entries.
1. First and Last Name

5.
6.
7.
8.
9.
10.
11.
12.

2. Social Security Number

3. Dependent's
Relationship to You

Were you 65 or over at the end of the tax year shown in Section I, above? . . . . . . . .
Were you blind at the end of the tax year? . . . . . . . . . . . . . . . . . . . . . . .
Was your spouse 65 or older at the end of the tax year? . . . . . . . . . . . . . . . .
Was your spouse blind at the end of the tax year? . . . . . . . . . . . . . . . . . . .
Did you intend to claim an exemption for your spouse? . . . . . . . . . . . . . . . . .
Did your spouse have any gross income for the tax year? . . . . . . . . . . . . . . . .
Can you be claimed as a dependent on another person's return for the tax year? . . . . .
Can your spouse be claimed as a dependent on another person's return for the tax year? .

.
.
.
.
.
.
.
.

.
.
.
.
.
.
.
.

.
.
.
.
.
.
.
.

.
.
.
.
.
.
.
.

4. Check box if dependent
qualifies for Child Tax Credit

.
.
.
.
.
.
.
.

Yes
Yes

No
No

Yes

No

Yes

No

Yes

No

Yes

No

Yes

No

Yes

No

Under penalties of perjury, I declare that I have examined this statement and to the best of my knowledge and belief, it is true,
correct, and complete.

Sign here

Your Signature

Spouse's Signature

Date

(if filing jointly,
both must sign)

Form 5129 (Rev. 12-2007)

Cat. No. 27391O

Department of the Treasury–Internal Revenue Service


Extracted from PDF file 2017-federal-form-5129.pdf, last modified December 2007
More about the Federal Form 5129

Other

TY 2017
We last updated the Questionnaire—Filing Status, Exemptions, and Standard Deduction in January 2018, so this is the latest version of Form 5129, fully updated for tax year 2017. You can download or print current or past-year PDFs of Form 5129 directly from TaxFormFinder. You can print other Federal tax forms here.
---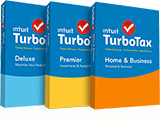 eFiling is easier, faster, and safer than filling out paper tax forms. File your Federal and Federal tax returns online with TurboTax in minutes. FREE for simple returns, with discounts available for TaxFormFinder users!
File Now with TurboTax
Other Federal Other Forms:
TaxFormFinder has an additional 774 Federal income tax forms that you may need, plus all federal income tax forms.

View all 775 Federal Income Tax Forms
---
Form Sources:
The Internal Revenue Service usually releases income tax forms for the current tax year between October and January, although changes to some forms can come even later. We last updated Federal Form 5129 from the Internal Revenue Service in January 2018.
Historical Past-Year Versions of Federal Form 5129
We have a total of five past-year versions of Form 5129 in the TaxFormFinder archives, including for the previous tax year. Download past year versions of this tax form as PDFs here:
---

2017 Form 5129
Form 5129 (Rev. 12-2007)

2016 Form 5129
Form 5129 (Rev. 12-2007)

2015 Form 5129
Form 5129 (Rev. 12-2007)

2012 Form 5129
Form 5129 (Rev. 12-2007)

2011 Form 5129
Form 5129 (Rev. 12-2007)
---
TaxFormFinder Disclaimer:
While we do our best to keep our list of Federal Income Tax Forms up to date and complete, we cannot be held liable for errors or omissions. Is the form on this page out-of-date or not working? Please let us know and we will fix it ASAP.