Colorado Form DR 1318
Colorado Child Care Contribution - Unlicensed Organization
There are
only 6 days left
until tax day on April 16th!
eFile your return online here

, or
request a six-month extension here

.
Child Care Contribution - Unlicensed Organization
Form DR 1318

DR 1318 (08/02/13)
COLORADO DEPARTMENT OF REVENUE
Denver, CO 80261-0005
www.TaxColorado.com

*131318==19999*

Unlicensed Child Care Organization Registration Application
Organization Name
Colorado Account Number, if applicable

Indicate Type of Organization
	Individual
	 General Partnership
	 Limited Partnership
	 Limited Liability Company (LLC)
	 Limited Liability Partnership (LLP)

	

	 Limited Liability Limited
Partnership (LLLP)

	Estate
	Government

	Corporation

	 Joint Venture

	 S Corporation

	Trust

	Association

Trade Name/Doing Business As (if applicable)
Address of Principal Place of Business in Colorado

	
	

	 Non-profit 501(C)(3)
(Please enclose copy of the
IRS letter of exemption.)
	 Other Non-profit
	Other	
FEIN

City

County

State

Zip

Phone Number

(
In Care of (C/O)-Last Name

First Name

Mailing Address (if different from above, include Unit #)

City

)
Middle Initial
State

Zip

Check One
	

	Register an unlicensed child care program.

	

	Register a grant or loan program for parents in Colorado requiring financial assistance for child care.

	

	Register a training program for child care providers.

	
	Register an information dissemination program in Colorado to provide information and referral services to assist
		 parents in obtaining child care.
Explain why donations to this organization qualify for the child care contribution credit.

Do all of your programs qualify for the credit? 	

	Yes	

	No

If not, specify which programs do qualify.
Why is a Department of Human Services license not required?

Attach copies of brochures, newspaper articles, community publications and other documentation to support the
information above.
I declare under penalty of perjury in the second degree that the statements made in this application are true and
complete to the best of my knowledge.
Name of Organization Officer
Signature of Organization Officer

Title
Date (MM/DD/YY)


Extracted from PDF file 2019-colorado-form-dr-1318.pdf, last modified August 2013
More about the Colorado Form DR 1318

Individual Income Tax

TY 2019
This form is the Unlicensed Child Care Organization Registration Application.
We last updated the Child Care Contribution - Unlicensed Organization in March 2020, so this is the latest version of Form DR 1318, fully updated for tax year 2019. You can download or print current or past-year PDFs of Form DR 1318 directly from TaxFormFinder. You can print other Colorado tax forms here.
---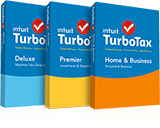 eFiling is easier, faster, and safer than filling out paper tax forms. File your Colorado and Federal tax returns online with TurboTax in minutes. FREE for simple returns, with discounts available for TaxFormFinder users!
File Now with TurboTax
Other Colorado Individual Income Tax Forms:
TaxFormFinder has an additional 64 Colorado income tax forms that you may need, plus all federal income tax forms.

View all 65 Colorado Income Tax Forms
---
Form Sources:
Colorado usually releases forms for the current tax year between January and April. We last updated Colorado Form DR 1318 from the Department of Revenue in March 2020.
About the Individual Income Tax
The IRS and most states collect a personal income tax, which is paid throughout the year via tax withholding or estimated income tax payments.

Most taxpayers are required to file a yearly income tax return in April to both the Internal Revenue Service and their state's revenue department, which will result in either a tax refund of excess withheld income or a tax payment if the withholding does not cover the taxpayer's entire liability. Every taxpayer's situation is different - please consult a CPA or licensed tax preparer to ensure that you are filing the correct tax forms!
Historical Past-Year Versions of Colorado Form DR 1318
We have a total of eight past-year versions of Form DR 1318 in the TaxFormFinder archives, including for the previous tax year. Download past year versions of this tax form as PDFs here:
---

2016 Form DR 1318

2015 Form DR 1318
DR 1318

2014 Form DR 1318
DR 1318

2013 Form DR 1318
DR 1318

2012 Form DR 1318
DR 1318
---
TaxFormFinder Disclaimer:
While we do our best to keep our list of Colorado Income Tax Forms up to date and complete, we cannot be held liable for errors or omissions. Is the form on this page out-of-date or not working? Please let us know and we will fix it ASAP.