Alabama Form 40-ES
Alabama Estimated Income Tax Worksheet
There are
only 4 days left
until tax day on April 15th!
eFile your return online here

, or
request a six-month extension here

.
Estimated Income Tax Worksheet
Layout 1

WARNING: THIS APPLICATION IS NOT VALID FOR THIS FORM...
If you are seeing this message it is because the application you have selected to open this form is not the appropriate one.
Today, besides Adobe® Reader, there are a number of applications (Chrome®, MAC® PDF viewer plugin, Foxit® Reader, etc) that
allow you to view PDF documents and also, to fill PDF fillable forms.
Unfortunately, these applications are not prepared to run the advanced features contained in this form.
To solve this problem, use Adobe® Reader. Please follow the instructions below this line:

The
voucher below needs to be filled out to remit your
1.- To start, save the form (PDF file) in your hard drive and from now on, work on the document you just saved.
estimated
income
tax
payment.
For
each
quarterly
If you
need to fill more
than one
form, assign different
file names
to each
form.
payment
a separate
to be
2.- Open
the form you justmade,
saved with Adobe®
Reader (version 6voucher
or higher), or withwill
Adobe®need
Acrobat (Standard
or Professional).
IfAdobe®
youReader
areis already
making
4your
payments,
then
will
(Itprepared.
is more than likely that
installed in
computer, though it is
not beingyou
used at this
point.)
fill out this
voucher
times
withyouthe
information
for
3.- If Adobe®
Reader is four
not installed
in your computer,
can download
it at:
each payment. Please
see the instructions on page 4
http://www.adobe.com/go/getreader/
for more
information.
4.- IMPORTANT:
To print the
form, always use the GREEN print button on the form, located on top of page 1. If you use File->Print a
blank page will be printed.
Thank you.

!

DETACH ALONG THIS LINE AND MAIL VOUCHER WITH YOUR FULL PAYMENT

40ES 2020
PRIMARY TAXPAYER'S
FIRST NAME
MAILING
ADDRESS
CITY

Print

Alabama Department of Revenue

1283

Estimated Income Tax Payment Voucher

VENDOR CODE
SPOUSE'S
FIRST NAME

STATE

LAST
NAME

ZIP

  CHECK IF FISCAL YEAR

Reset

!

¿

•

DAYTIME
TELEPHONE NUMBER

-This form has been enhanced to print a two dimensional
(2D) barcode. The PRINT FORM button MUST be used to
generate the (2D) barcode which contains data entered on
the form. The use of a 2D barcode vastly improves
processing of your return and reduces the costs associated
with processing your return.

Beginning Date:
Ending Date: •
Primary Taxpayer's SSN:
•
Spouse's SSN:
•
Amount Paid With Voucher: $ •
MAIL TO: Alabama Department of Revenue, Individual Estimates,
P.O. Box 327485, Montgomery, AL 36132-7485
ADOR

- Just key in your data prior to printing the form. PLEASE
DO NOT HANDWRITE ANY DATA ON THE FORM.

MAIL TO:

1-1-2020
4-1-2020
6-1-2020
9-1-2020

4-15-2020
6-15-2020
9-15-2020
1-15-2021

Required
Filing Date

1/4 of line 11
1/3 of line 11
1/2 of line 11
All of line 11

Amt. Due With
Voucher

Alabama Department of Revenue
Individual Estimates
P.O. Box 327485
Montgomery, AL 36132-7485

4-2-2020
6-2-2020
9-2-2020
1-1-2021

Requirements Met
After     &    Before

4. The amount to be shown on Amount Paid With
Voucher line is determined by (a) the date you
meet the requirements for filing a estimated tax,
(b) the amount of credit, if any, for overpayment
from last year or income taxes withheld. Any
overpayment credit may be applied to your earliest installment or divided equally among all the
installments for the year. See the following
schedule:

3. Enter your first name, middle initial, and last
name. If joint estimated tax, show first name and
middle initial of both spouses. (Example: John T.
and Mary A. Doe).

2. Enter your social security number in space provided. If joint voucher, enter spouse's number on
the line after yours.

1. Be sure you are using a form for the proper year.
Do not use this form to file for any calendar year
other than the year printed in bold type on the
face of the form. Individuals who file on fiscal
year basis (other than calendar year ending Dec.
31) should show beginning and ending dates of
fiscal year in spaces provided on Form 40ES and
each payment voucher.

Instructions


Extracted from PDF file 2020-alabama-form-40-es.pdf, last modified September 2013
More about the Alabama Form 40-ES

Individual Income Tax

Estimated

TY 2020
Form 40ES is an estimated tax worksheet that will allow you to calculate your estimated quarterly income tax payments. Alabama expects you to pay income tax quarterly if you owed $500 or more on your previous year's tax return.
We last updated the Estimated Income Tax Worksheet in January 2020, so this is the latest version of Form 40-ES, fully updated for tax year 2020. You can download or print current or past-year PDFs of Form 40-ES directly from TaxFormFinder. You can print other Alabama tax forms here.
---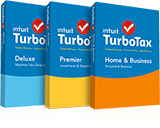 eFiling is easier, faster, and safer than filling out paper tax forms. File your Alabama and Federal tax returns online with TurboTax in minutes. FREE for simple returns, with discounts available for TaxFormFinder users!
File Now with TurboTax
Other Alabama Individual Income Tax Forms:
TaxFormFinder has an additional 47 Alabama income tax forms that you may need, plus all federal income tax forms.

View all 48 Alabama Income Tax Forms
---
Form Sources:
Alabama usually releases forms for the current tax year between January and April. We last updated Alabama Form 40-ES from the Department of Revenue in January 2020.
Form 40-ES is an Alabama Individual Income Tax form. While most taxpayers have income taxes automatically withheld every pay period by their employer, taxpayers who earn money that is not subject to withholding (such as self employed income, investment returns, etc) are often required to make estimated tax payments on a quarterly basis. Failure to make correct estimated payments can result in interest or penalties.
About the Individual Income Tax
The IRS and most states collect a personal income tax, which is paid throughout the year via tax withholding or estimated income tax payments.

Most taxpayers are required to file a yearly income tax return in April to both the Internal Revenue Service and their state's revenue department, which will result in either a tax refund of excess withheld income or a tax payment if the withholding does not cover the taxpayer's entire liability. Every taxpayer's situation is different - please consult a CPA or licensed tax preparer to ensure that you are filing the correct tax forms!
Historical Past-Year Versions of Alabama Form 40-ES
We have a total of four past-year versions of Form 40-ES in the TaxFormFinder archives, including for the previous tax year. Download past year versions of this tax form as PDFs here:
---

2020 Form 40-ES
Layout 1

2018 Form 40-ES
Layout 1

2017 Form 40-ES
Layout 1

2015 Form 40-ES
Layout 1
---
TaxFormFinder Disclaimer:
While we do our best to keep our list of Alabama Income Tax Forms up to date and complete, we cannot be held liable for errors or omissions. Is the form on this page out-of-date or not working? Please let us know and we will fix it ASAP.