Virginia Form VA-1
Virginia Request For A Copy Of Tax Return
Request For A Copy Of Tax Return
Form VA-1

Form VA-1

VIRGINIA DEPARTMENT OF TAXATION
REQUEST FOR COPY OF TAX RETURN

There is a $5 fee for each tax return requested. Full payment must be enclosed with your request.
All fields are required. Complete form legibly or we may not be able to process your request.
You may request copies up to five tax periods back. Request may take up to 30 days to process.
COMPLETE THIS SECTION TO REQUEST COPIES OF INDIVIDUAL INCOME TAX RETURNS
Taxpayer's name as shown on tax return

Social Security Number

Birth Date (mm/dd/yyyy)

If joint return filed, spouse's name as shown on tax return

Social Security Number

Birth Date (mm/dd/yyyy)

Mailing Address (if different)	

Address as shown on last tax return filed
Address Line 1

Address Line 1

Address Line 2

Address Line 2

City, State, ZIP Code

City, State, ZIP Code

Change of Address

Tax Periods Requested

COMPLETE THIS SECTION TO REQUEST COPIES OF BUSINESS TAX RETURNS
Legal Name of Business

Federal Employer Identification Number (9 digits)

Sole Proprietor's Name (if applicable)

Sole Proprietor's Social Security Number

Address as shown on last tax return filed

Mailing Address (if different)	

Address Line 1

Address Line 1

Address Line 2

Address Line 2

City, State, ZIP Code

City, State, ZIP Code

Change of Address

Request tax return copies for Sales Tax, Employer Withholding Tax, Corporation Income Tax or other business taxes. Attach additional sheets as
necessary to indicate multiple tax types and/or tax periods.
Tax Types Requested
Tax Periods Requested

SIGNATURE OF AUTHORIZED REQUESTOR
For copies of individual income tax returns, I declare I am the primary taxpayer, spouse, court appointed representative, or power of attorney. For copies
of business tax returns, I declare I am the owner, officer or power of attorney for this business.
Check if:	

	

	

Court appointed representative. Attach appointment papers.
Power of attorney (POA). Attach POA documentation. Form PAR 101 does not authorize the release of tax return copies.

Print name

Date

Signature

Title

Phone Number

Reason for request:

Total Returns Requested

X $5.00 =

$

DO NOT SEND CASH
Make check or money order payable to
Virginia Department of Taxation

MAIL COMPLETED FORM AND CHECK OR MONEY ORDER TO P.O. BOX 1317, RICHMOND, VA 23218-1317
For Office Use Only:
VA-1 WEB 2601185 Rev. 06/15


Extracted from PDF file 2020-virginia-form-va-1.pdf, last modified June 2015
More about the Virginia Form VA-1

Individual Income Tax
We last updated the Request For A Copy Of Tax Return in February 2021, and the latest form we have available is for tax year 2020. This means that we don't yet have the updated form for the current tax year. Please check this page regularly, as we will post the updated form as soon as it is released by the Virginia Department of Taxation. You can print other Virginia tax forms here.
---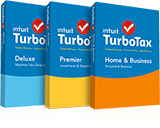 eFiling is easier, faster, and safer than filling out paper tax forms. File your Virginia and Federal tax returns online with TurboTax in minutes. FREE for simple returns, with discounts available for TaxFormFinder users!
File Now with TurboTax
Other Virginia Individual Income Tax Forms:
TaxFormFinder has an additional 135 Virginia income tax forms that you may need, plus all federal income tax forms.

View all 136 Virginia Income Tax Forms
---
Form Sources:
Virginia usually releases forms for the current tax year between January and April. We last updated Virginia Form VA-1 from the Department of Taxation in February 2021.
About the Individual Income Tax
The IRS and most states collect a personal income tax, which is paid throughout the year via tax withholding or estimated income tax payments.

Most taxpayers are required to file a yearly income tax return in April to both the Internal Revenue Service and their state's revenue department, which will result in either a tax refund of excess withheld income or a tax payment if the withholding does not cover the taxpayer's entire liability. Every taxpayer's situation is different - please consult a CPA or licensed tax preparer to ensure that you are filing the correct tax forms!
Historical Past-Year Versions of Virginia Form VA-1
We have a total of six past-year versions of Form VA-1 in the TaxFormFinder archives, including for the previous tax year. Download past year versions of this tax form as PDFs here:
---

2017 Form VA-1
Virginia Form VA-1, Request for Copy of Tax Return

2016 Form VA-1
Virginia Form VA-1, Request for Copy of Tax Return

2015 Form VA-1
VA-1
---
TaxFormFinder Disclaimer:
While we do our best to keep our list of Virginia Income Tax Forms up to date and complete, we cannot be held liable for errors or omissions. Is the form on this page out-of-date or not working? Please let us know and we will fix it ASAP.