Virginia Form 760PFF
Virginia Payment Coupon for Previously Filed Individual Income Tax Returns by Farmers, Fishermen and Merchant Seamen
Payment Coupon for Previously Filed Individual Income Tax Returns by Farmers, Fishermen and Merchant Seamen
2019 Form 760-PFF, Payment Coupon for Farmers, Fishermen and Merchant Seamen

FORM 760-PFF	

2019 PAYMENT COUPON FOR FARMERS,
FISHERMEN AND MERCHANT SEAMEN

Effective for taxable years beginning on or after January 1, 2018, individuals who make estimated tax payments must submit
all of their individual income tax payments electronically if any installment payment of estimated tax exceeds $7,500, or any
payment made with regard to a return or an extension of time to file exceeds $7,500, or the total estimated income tax due in
any taxable year exceeds $30,000. If any of the thresholds above apply to you, all future individual income tax payments must
be made electronically. This includes all payments for estimated taxes, extensions of time to file, and any other amounts due
when a return is filed. Visit our website at www.tax.virginia.gov for information on electronic payment options.

TO BE SURE THAT YOUR PAYMENT IS APPLIED CORRECTLY,
FOLLOW THESE INSTRUCTIONS:

If you filed a 2019 Form 760, Form 760PY or Form 763 and owe tax, but did not send in your payment with the return, use this
form to send in your payment on or before the due date.
• If the return was filed electronically through e-File or mailed directly to the Department, make your check payable to
the Department of Taxation and mail the payment with the voucher below to:
Virginia Department of Taxation
P.O. Box 1478
Richmond, VA 23218-1478
• If the return was filed with the Commissioner of the Revenue for your locality, make your check payable to your local
Treasurer and mail the payment to your locality so that the payment will be credited to your account at the local office.
Please do not send a paper copy of your return with your payment. If a paper copy of the return is sent, the payment will not
be properly posted to the account.

COMPLETE THE PAYMENT COUPON BY
INCLUDING THE FOLLOWING INFORMATION:

Social Security Number and Spouse's Social Security Number (if filing a joint return). This must match the information on your
return.
Your name and spouse's name (if filing a joint return), address, and phone number.
The amount of the enclosed payment.
Make sure that your Social Security Number is written on the check.
Due Date: Please note that if your full payment is not postmarked by May 1, 2020, you will be sent a bill for tax, penalty and
interest.
A qualifying farmer, fisherman or merchant seaman, must make payment by March 1, 2020, to avoid underpayment
penalty. If the due date falls on a Saturday, Sunday, or legal holiday, file Form 760-PFF and make payment on the next
business day.
For additional information visit www.tax.virginia.gov or call (804) 367-8031.
Detach Form 760-PFF here. Complete this form and mail it with your check to the address shown on the form.
760-PFF Va. Dept. of Taxation 2601034 Rev. 10/19

Form 760-PFF	
(DOC ID 764)	

2019 Payment Coupon for Farmers, Fishermen and Merchant Seamen
Your Social Security Number

Please do not staple

Spouse's Social Security Number

To Be Used For Payments On Previously
Filed 2019 Individual Income Tax Returns Only

0000000000 7648888 119008

If your return was filed through e-File or submitted directly to
the Department, make your check payable to the Department of
Taxation and mail to the VA Department of Taxation, P. O. Box
1478, Richmond, VA 23218-1478.

Name(s)

If your return was filed with your local Commissioner of the
Revenue, make your check payable to your local Treasurer and
send your payment to the locality where you filed the return.

Address

City

Daytime Phone Number

State

ZIP

Amount of
Payment

.0

0


Extracted from PDF file 2019-virginia-form-760pff.pdf, last modified October 2019
More about the Virginia Form 760PFF

Individual Income Tax

Voucher
We last updated the Payment Coupon for Previously Filed Individual Income Tax Returns by Farmers, Fishermen and Merchant Seamen in March 2020, and the latest form we have available is for tax year 2019. This means that we don't yet have the updated form for the current tax year. Please check this page regularly, as we will post the updated form as soon as it is released by the Virginia Department of Taxation. You can print other Virginia tax forms here.
---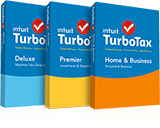 eFiling is easier, faster, and safer than filling out paper tax forms. File your Virginia and Federal tax returns online with TurboTax in minutes. FREE for simple returns, with discounts available for TaxFormFinder users!
File Now with TurboTax
Other Virginia Individual Income Tax Forms:
TaxFormFinder has an additional 135 Virginia income tax forms that you may need, plus all federal income tax forms.

View all 136 Virginia Income Tax Forms
---
Form Sources:
Virginia usually releases forms for the current tax year between January and April. We last updated Virginia Form 760PFF from the Department of Taxation in March 2020.
Form 760PFF is a Virginia Individual Income Tax form. Payment vouchers are provided to accompany checks mailed to pay off tax liabilities, and are used by the revenue department to record the purpose of the check and the SSN/EIN of the taxpayer who sent it. Many states recommend that taxpayers also write their social security number and the purpose of the payment on the check itself, in case the accompanying payment voucher is misplaced or destroyed.
About the Individual Income Tax
The IRS and most states collect a personal income tax, which is paid throughout the year via tax withholding or estimated income tax payments.

Most taxpayers are required to file a yearly income tax return in April to both the Internal Revenue Service and their state's revenue department, which will result in either a tax refund of excess withheld income or a tax payment if the withholding does not cover the taxpayer's entire liability. Every taxpayer's situation is different - please consult a CPA or licensed tax preparer to ensure that you are filing the correct tax forms!
Historical Past-Year Versions of Virginia Form 760PFF
We have a total of nine past-year versions of Form 760PFF in the TaxFormFinder archives, including for the previous tax year. Download past year versions of this tax form as PDFs here:
---

2019 Form 760PFF
2019 Form 760-PFF, Payment Coupon for Farmers, Fishermen and Merchant Seamen

2018 Form 760PFF
2018 Form 760-PFF, Payment Coupon for Farmers, Fishermen and Merchant Seamen

2017 Form 760PFF
2017 Form 760-PFF- Payment Coupon for Farmers, Fishermen and Merchant Seamen

2016 Form 760PFF
760PFF - 2016 Payment Coupon for Farmer, Fisherman and Merchant Seaman

2015 Form 760PFF
760PFF

2014 Form 760PFF
760PFF

2013 Form 760PFF
760PFF

2012 Form 760PFF
760PFF 11 13 12.indd

2011 Form 760PFF
760PFF Final 01 05 12.indd
---
TaxFormFinder Disclaimer:
While we do our best to keep our list of Virginia Income Tax Forms up to date and complete, we cannot be held liable for errors or omissions. Is the form on this page out-of-date or not working? Please let us know and we will fix it ASAP.