Virginia Form 500AB
Virginia 500AB - Add Back and Exceptions to Add Back of Interest and Intangible Expenses
500AB - Add Back and Exceptions to Add Back of Interest and Intangible Expenses
2019 Schedule 500AB - Schedule of Related Entity Add Backs and Exceptions

2019 Virginia
Schedule 500AB

Schedule of Related Entity
Add Backs and Exceptions

*VA0IAB119888*

Name as shown on Virginia return  __________________________________________________  FEIN ________________________
Number of related entities  ________________

Part I – Taxpayer's Payments Made to Related Entities
Jurisdiction (State or Country)
Name of Related Entity

FEIN

Where
Organized

Amount Paid to Related Entity For

Of Commercial
Domicile

Royalties or
Other Intangible
Expenses

Interest

1.

1a

.00 1b

.00

2.

2a

.00 2b

.00

3a

.00 3b

.00

4a

.00 4b

.00

3.
4.

Total Interest / Intangible Expense Payments.

Deduct Intangible Expense Payments Qualifying for Exceptions. See Part II, below.
5.

Exception 1

5

.00

6.

Exception 2

6

.00

7.

Exception 3

7

.00

8.

Total Exception Amount – Add Lines 5, 6, & 7. Enter here and on Form 500, Question A.

8

.00

9.

Net Addition – Royalties or Other Intangibles – Line 4b minus Line 8.

9

.00

10

.00

10. Net Addition of Interest and Royalties – Enter the total of Lines 4a plus Line 9 here and on Schedule 500ADJ, Section A, Line 3.

Part II – Exceptions Applicable to Royalties
Exception 1 (Subject to tax): For each related entity for which the taxpayer claims an exception, identify all states and foreign countries
in which the related entity paid a tax measured by net income or capital and enclose a copy of the tax returns filed (schedules and
supplemental forms may be omitted). Show the portion of the tax paid by the related entity on its separate return that is attributed to the
royalties and other expenses related to intangible property. If the related entity filed a consolidated or combined return in the other state
or foreign country with the taxpayer, then the recipient's income and taxpayer's deduction offset each other and no tax is deemed paid. If
more space is needed, enclose a separate sheet.
List Each Jurisdiction
in Which Tax Paid

Type of Tax Paid

Tax Paid on the
Royalties & Other
Intangible Income

Name of Related Entity

Gross Revenues of Related Entity

Name of Related Entity

Va. Dept. of Taxation  2601022-W  Rev. 06/19

Gross Revenues of Related Entity

Name of Related Entity

Gross Revenues of Related Entity

Name of Related Entity

Gross Revenues of Related Entity

Royalties & Other
Intangible Income on
Which Tax Paid
.00

.00

.00

.00

.00

.00

.00

.00

.00

.00

.00

.00

.00

.00

.00

.00

.00

.00

.00

.00

.00

.00

.00

.00

.00

.00

.00

.00

.00

.00

.00

.00

Total Royalties Qualifying for Exception 1 (Also enter the amount in Part I, Line 5).

Enclose Schedule 500AB with Your Virginia Corporation Return, Form 500.

Total Qualifying
Royalties

.00

.00

.00

.00
.00

2019 Virginia
Schedule 500AB

Schedule of Related Entity
Add Backs and Exceptions

Page 2

*VA0IAB219888*

Name as shown on Virginia return_____________________________________ FEIN______________________________________
Exception 2 (One-Third Revenue): For each related entity for which the taxpayer claims an exception, identify the three unrelated parties
paying the highest amount of royalties to the related entity. Enter the amount of royalties that the taxpayer paid to the related entity that
were made at rates and terms comparable to the agreements made with the unrelated parties. If the total royalties and other expenses
related to intangible property paid to unrelated parties do not equal or exceed one-third of the gross revenues of the related entity, the
payments to that related entity do not qualify for the exception. If more space is needed, enclose a separate sheet.
Three Unrelated Parties Paying Royalties
Name of Related Entity

Gross Revenues of Related Entity

Name of Related Entity

Gross Revenues of Related Entity

Name of Related Entity

Gross Revenues of Related Entity

Name of Related Entity

Gross Revenues of Related Entity

Royalties Paid by
Unrelated Party

1

.00

2

.00

3

.00

4 All Other Unrelated Parties Paying Royalties

.00

1

.00

2

.00

3

.00

4 All Other Unrelated Parties Paying Royalties

.00

1

.00

2

.00

3

.00

4 All Other Unrelated Parties Paying Royalties

.00

1

.00

2

.00

3

.00

4 All Other Unrelated Parties Paying Royalties

.00

Total Royalties Qualifying for Exception 2 (Also enter the amount in Part I, Line 6 ).

Total Qualifying
Royalties

.00

.00

.00

.00
.00

Exception 3 (Conduit): For each related entity for which the taxpayer claims an exception, identify the unrelated party to whom the
related entity paid a royalty for the same intangible property licensed to the taxpayer, and describe the purpose of the licensing transactions
between the parties in order to demonstrate that the licensing transaction did not have as its principal purpose the avoidance of tax. Enter
the amount of royalties that the related entity paid to the unrelated party. If more space is needed, enclose a separate sheet.
Total Qualifying
Royalties
Name of Related Entity

Name of Unrelated Entity

Purpose of Transaction

.00
Name of Related Entity

Name of Unrelated Entity

Purpose of Transaction

.00
Name of Related Entity

Name of Unrelated Entity

Purpose of Transaction

.00
Name of Related Entity

Name of Unrelated Entity

Purpose of Transaction

.00
Total Royalties Qualifying for Exception 3 (Also enter the amount in Part I, Line 7.)

Enclose Schedule 500AB with Your Virginia Corporation Return, Form 500.

.00


Extracted from PDF file 2019-virginia-form-500ab.pdf, last modified June 2019
More about the Virginia Form 500AB

Corporate Income Tax
We last updated the 500AB - Add Back and Exceptions to Add Back of Interest and Intangible Expenses in March 2020, and the latest form we have available is for tax year 2019. This means that we don't yet have the updated form for the current tax year. Please check this page regularly, as we will post the updated form as soon as it is released by the Virginia Department of Taxation. You can print other Virginia tax forms here.
---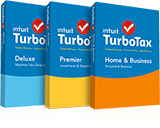 eFiling is easier, faster, and safer than filling out paper tax forms. File your Virginia and Federal tax returns online with TurboTax in minutes. FREE for simple returns, with discounts available for TaxFormFinder users!
File Now with TurboTax
Other Virginia Corporate Income Tax Forms:
TaxFormFinder has an additional 135 Virginia income tax forms that you may need, plus all federal income tax forms.

View all 136 Virginia Income Tax Forms
---
Form Sources:
Virginia usually releases forms for the current tax year between January and April. We last updated Virginia Form 500AB from the Department of Taxation in March 2020.
About the Corporate Income Tax
The IRS and most states require corporations to file an income tax return, with the exact filing requirements depending on the type of company.

Sole proprietorships or disregarded entities like LLCs are filed on Schedule C (or the state equivalent) of the owner's personal income tax return, flow-through entities like S Corporations or Partnerships are generally required to file an informational return equivilent to the IRS Form 1120S or Form 1065, and full corporations must file the equivalent of federal Form 1120 (and, unlike flow-through corporations, are often subject to a corporate tax liability).

Additional forms are available for a wide variety of specific entities and transactions including fiduciaries, nonprofits, and companies involved in other specific types of business.
Historical Past-Year Versions of Virginia Form 500AB
We have a total of nine past-year versions of Form 500AB in the TaxFormFinder archives, including for the previous tax year. Download past year versions of this tax form as PDFs here:
---

2019 Form 500AB
2019 Schedule 500AB - Schedule of Related Entity Add Backs and Exceptions

2018 Form 500AB
2018 Schedule 500AB - Schedule of Related Entity Add Backs and Exceptions

2017 Form 500AB
2017 Schedule 500AB - Schedule of Related Entity Add Backs and Exceptions

2016 Form 500AB
2016 Virginia Schedule 500AB - Schedule of Related Entity Add Backs and Exceptions

2015 Form 500AB
500AB 15 ER Web Final 6 9 15.indd

2014 Form 500AB
500AB 14 ER Web 09 03 14 .indd

2013 Form 500AB
500AB

2012 Form 500AB
500AB 12 final 08 02 12 .indd

2011 Form 500AB
500AB early release 10 12 11.indd
---
TaxFormFinder Disclaimer:
While we do our best to keep our list of Virginia Income Tax Forms up to date and complete, we cannot be held liable for errors or omissions. Is the form on this page out-of-date or not working? Please let us know and we will fix it ASAP.