North Carolina Form NC-NA
North Carolina Nonresident Shareholder Agreement
Nonresident Shareholder Agreement
Form NC-NA

NC-NA

Nonresident Shareholder Agreement

Web
8-17

Nonresident Shareholder's Identifying Number

Federal Employer ID Number

Nonresident Shareholder's Name, Address, and Zip Code

Corporation's Name, Address, and Zip Code

Date Nonresident Became
Shareholder in S Corporation

Date of Valid S Corporation Election

Shareholder's Tax Year
First Tax Year S Corporation Filed CD-401S
beginning (MM-DD-YY)

and ending (MM-DD-YY)

Shareholder's Affirmation
I affirm that: I am a nonresident shareholder of the S Corporation listed above.
I will file and make timely payments of all taxes imposed by North Carolina on my pro rata share of income
from the S Corporation.
I agree:

To personal jurisdiction by the State of North Carolina for purposes of the collection of any unpaid income
taxes in connection with my tax return, together with related interest and penalties.
This affirmation is binding on my heirs, representatives, assigns, successors, executors, and administrators.

Signature and Title of Shareholder

Shareholder's Telephone Number

Corporate Affirmation
I affirm that: The entity listed above is a nonresident of North Carolina and is a shareholder of the S Corporation listed above.

Date

Signature and Title of Officer

General Instructions
An S Corporation must file with the Department an agreement for each nonresident shareholder. The agreement must be filed at the
following times: (1) by the due date of the annual return ("Form CD-401S") for the first taxable period the S Corporation begins doing
business in this State and becomes subject to the provisions of North Carolina income tax, (2) by the due date of Form CD-401S for any
taxable period in which the corporation has a nonresident shareholder on whose behalf an agreement has not been previously filed. An S
Corporation that does not file an agreement for a nonresident shareholder must by the due date of Form CD-401S pay to the Department
on behalf of the nonresident shareholder an estimated amount of tax due based on the shareholder's pro rata share of the S Corporation's
income attributable to the State. The estimated amount of tax due must be computed at the applicable individual income tax rate for the
taxable period.


Extracted from PDF file 2022-north-carolina-form-nc-na.pdf, last modified August 2017
More about the North Carolina Form NC-NA

Corporate Income Tax

Nonresident

TY 2022
We last updated the Nonresident Shareholder Agreement in March 2023, so this is the latest version of Form NC-NA, fully updated for tax year 2022. You can download or print current or past-year PDFs of Form NC-NA directly from TaxFormFinder. You can print other North Carolina tax forms here.
---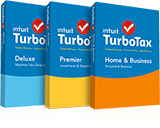 eFiling is easier, faster, and safer than filling out paper tax forms. File your North Carolina and Federal tax returns online with TurboTax in minutes. FREE for simple returns, with discounts available for TaxFormFinder users!
File Now with TurboTax
Other North Carolina Corporate Income Tax Forms:
TaxFormFinder has an additional 44 North Carolina income tax forms that you may need, plus all federal income tax forms.

View all 45 North Carolina Income Tax Forms
---
Form Sources:
North Carolina usually releases forms for the current tax year between January and April. We last updated North Carolina Form NC-NA from the Department of Revenue in March 2023.
Form NC-NA is a North Carolina Corporate Income Tax form. Many states have separate versions of their tax returns for nonresidents or part-year residents - that is, people who earn taxable income in that state live in a different state, or who live in the state for only a portion of the year. These nonresident returns allow taxpayers to specify which which income is subject to the state's taxes, and which is not.
About the Corporate Income Tax
The IRS and most states require corporations to file an income tax return, with the exact filing requirements depending on the type of company.

Sole proprietorships or disregarded entities like LLCs are filed on Schedule C (or the state equivalent) of the owner's personal income tax return, flow-through entities like S Corporations or Partnerships are generally required to file an informational return equivilent to the IRS Form 1120S or Form 1065, and full corporations must file the equivalent of federal Form 1120 (and, unlike flow-through corporations, are often subject to a corporate tax liability).

Additional forms are available for a wide variety of specific entities and transactions including fiduciaries, nonprofits, and companies involved in other specific types of business.
Historical Past-Year Versions of North Carolina Form NC-NA
We have a total of twelve past-year versions of Form NC-NA in the TaxFormFinder archives, including for the previous tax year. Download past year versions of this tax form as PDFs here:
---
---
TaxFormFinder Disclaimer:
While we do our best to keep our list of North Carolina Income Tax Forms up to date and complete, we cannot be held liable for errors or omissions. Is the form on this page out-of-date or not working? Please let us know and we will fix it ASAP.