Nebraska Form 4868N
Nebraska Nebraska Application for Extension of Time
Nebraska Application for Extension of Time
Form 4868N

PRINT FORM RESET FORM

Nebraska Application for Automatic Extension of Time
to File a Nebraska Individual Income Tax Return

FORM

4868N

PLEASE DO NOT WRITE IN THIS SPACE

	Taxable year beginning               , 20       , and ending                , 20  
	 Your First Name and Initial	

Last Name

	 If Married, Filing Jointly, Spouse's First Name and Initial	 Last Name
	 Current Mailing Address (Number and Street or PO Box)			 Social Security Number
	 City	

State	

ZIP Code	 If Married, Filing Jointly, Spouse's Social Security Number

						

Note: You have up to six months from the original due date to file your return, but earlier filing is encouraged. This form is not necessary if a
federal extension has been filed and you are not making a payment, or if the return is being e-filed by a paid tax preparer. See instructions
below for additional information.

	Please consider using the Nebraska Department of Revenue's (DOR) e-pay program to make this payment.
	It's fast, secure, and easy.
	Tentative tax payment (Enter the amount of payment remitted with this extension request)....................................
	

Instructions

This application extends the filing date for your return, but does not extend the due date to pay the tax.
Interest will be assessed from the due date to the payment date.
Who May File. Any individual making a tentative tax payment and/or wanting more time to file a Nebraska income tax
return, must file a Nebraska Application for Automatic Extension of Time, Form 4868N. The requirement to file Form 4868N
is waived if the Nebraska tax return is e-filed through a paid tax preparer. Married couples who file married, filing separately,
who both want an extension of time, must each complete a separate Form 4868N.
If a federal extension of time has been granted, the filing date for Form 1040N is automatically extended for the same period.
When you file your Nebraska income tax return, if not e-filing through a paid tax preparer, you must:
	

•	

Send a copy of the Application for Automatic Extension of Time to File, Federal Form 4868; or

	

•	

Attach an explanation that you received an automatic federal extension electronically; and include your federal
confirmation number.

Taxpayers using an online software product or NebFile (the DOR's free online e-filing alternative) must mail the above
information to the DOR after e-filing. Paper filers must attach the extension information to the paper return.
When and Where to File. The Form 4868N must be filed by the original due date of the return to be approved. Mail
Form 4868N to:
	
	
	

Nebraska Department of Revenue
PO Box 94818
Lincoln NE 68509-4818

Tentative Tax Payment. Although an approved extension of time extends the filing date for the return, interest is due from
the original due date of the return to the payment date. A tentative tax payment will stop interest from accruing on the paid
amount. This amount should be claimed as a credit on the estimated payments line of Form 1040N, when the return is filed.
You can use the DOR's e-pay system to make your tentative tax payment. It's fast, secure, and easy.
Taxpayer Notification. The taxpayer will be notified if the requested Nebraska extension is denied. All approved extension
requests will be granted an automatic six-month filing extension beyond the original due date. Notification will only be
sent when the extension application is not granted.

Mail this application to: Nebraska Department of Revenue, PO Box 94818, Lincoln, NE 68509-4818
revenue.nebraska.gov, 800-742-7474 (NE and IA), 402-471-5729
8-079-1968 Rev. 11-2022 Supersedes 8-079-1968 Rev. 1-2021


Extracted from PDF file 2022-nebraska-form-4868n.pdf, last modified November 2022
More about the Nebraska Form 4868N

Individual Income Tax

Extension

TY 2022
Use Form 4868N to file for an automatic 6-month extension in time to file your Nebraska income tax return.
We last updated the Nebraska Application for Extension of Time in February 2023, so this is the latest version of Form 4868N, fully updated for tax year 2022. You can download or print current or past-year PDFs of Form 4868N directly from TaxFormFinder. You can print other Nebraska tax forms here.
---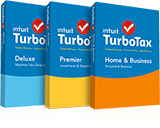 eFiling is easier, faster, and safer than filling out paper tax forms. File your Nebraska and Federal tax returns online with TurboTax in minutes. FREE for simple returns, with discounts available for TaxFormFinder users!
File Now with TurboTax
Other Nebraska Individual Income Tax Forms:
TaxFormFinder has an additional 34 Nebraska income tax forms that you may need, plus all federal income tax forms.

View all 35 Nebraska Income Tax Forms
---
Form Sources:
Nebraska usually releases forms for the current tax year between January and April. We last updated Nebraska Form 4868N from the Department of Revenue in February 2023.
Form 4868N is a Nebraska Individual Income Tax form. The IRS and most states will grant an automatic 6-month extension of time to file income tax and other types of tax returns, which can be obtained by filing the proper extension request form. Obtaining an extension will prevent you from being subject to often very large failure-to-file penalties. However, in most cases this extension does not exempt you from the requirement to pay any tax owed in full by the return's original filing date.
About the Individual Income Tax
The IRS and most states collect a personal income tax, which is paid throughout the year via tax withholding or estimated income tax payments.

Most taxpayers are required to file a yearly income tax return in April to both the Internal Revenue Service and their state's revenue department, which will result in either a tax refund of excess withheld income or a tax payment if the withholding does not cover the taxpayer's entire liability. Every taxpayer's situation is different - please consult a CPA or licensed tax preparer to ensure that you are filing the correct tax forms!
Historical Past-Year Versions of Nebraska Form 4868N
We have a total of ten past-year versions of Form 4868N in the TaxFormFinder archives, including for the previous tax year. Download past year versions of this tax form as PDFs here:
---

2016 Form 4868N

2014 Form 4868N
Form 4868N

2012 Form 4868N
---
TaxFormFinder Disclaimer:
While we do our best to keep our list of Nebraska Income Tax Forms up to date and complete, we cannot be held liable for errors or omissions. Is the form on this page out-of-date or not working? Please let us know and we will fix it ASAP.