Montana Form 2101
Montana W-2 Withholding Declaration
There are
only 43 days left
until tax day on April 15th!
eFile your return online here

, or
request a six-month extension here

.
W-2 Withholding Declaration
Form 306 - Income Tax Withholding Return

FORM 306 - INCOME TAX WITHHOLDING RETURN
NORTH DAKOTA OFFICE OF STATE TAX COMMISSIONER
SFN 28229 (3-2019)

WEB

Fill in this circle if this is an amended return.

(A)
Account
Number

Due Date
of Return

Period
Ending

Fill in this circle if you have been
assigned a new federal ID#. Enter
your new ID# here:

(C)

New ID
Number

Taxpayer Name
Address
City, State, ZIP Code

Fill in this circle if your address has changed.

Part I - Ownership Information
Complete Part I only if this is
a FINAL return.
(O)

Fill in this circle if this business has changed
(C) ownership. Provide name, address, and
telephone number of new owner:
New Owner Name, Address, Phone Number

Fill in this circle if you are no longer in business
or no longer have employees, and enter your
last day of business or employment.
(Ex: MM/DD/YYYY)

Part II - Return Information
1. Total North Dakota Income Tax withheld this period
1a. North Dakota Tax originally reported (Amended return only)
2. Total Tax Due/or (Refund)
3. Penalty _______________

Interest _______________

4. Total Due With Return (add lines 2 & 3)

Enter Total

Make check or money order payable
to North Dakota Tax Commissioner

I authorize the North Dakota Office of State Tax Commissioner to discuss this return with the contact person listed below.
I declare that this return has been examined by me and to the best of my knowledge and belief is a true, correct, and complete return.
Taxpayer Signature

Title

Contact Person (Please Print or Type)

Contact Phone Number

Date

Part III - Payment Information - Withholding

Taxpayer Name
Address
City, State, ZIP Code

Mail entire page to:
North Dakota Office of State Tax Commissioner
PO Box 5624
Bismarck, ND 58506-5624

Account
Number
Period
Ending

Amount of payment by check

WTH

Instructions for Form 306 - Income Tax Withholding Return
Page 2
Who Must File

The Form 306, North Dakota Income
Tax Withholding return must be
filed by every employer, even if
compensation was not paid during
the period covered by this return.

When To File

Except as provided below under
"Annual filing," the Form 306 must be
filed for each calendar quarter on or
before the following due dates:
Quarter Covered 	
Jan., Feb., March	
April, May, June	
July, Aug., Sept.	
Oct., Nov., Dec.	

Due on or before
April 30
July 31
October 31
January 31

Annual filing. Annual filers must file
Form 306 for the entire year on or
before January 31 following the end
of the calendar year.

Part I - Owner Information
Final Returns

If you are out of business, complete
Part I of the return. This will enable
the Office of State Tax Commissioner
to close your account. The
Form 307 and W-2's will still need
to be submitted the year that your
withholding account is closed.

Part II - Return
Information

Complete lines 1 through 4 to report
amount of tax withheld.

Amended Returns

If you incorrectly reported North
Dakota income tax withheld in a
prior period, you will need to file
an amended return to correct the
information.
	 1.	Obtain a blank Form 306 from
our website.
	 2.	Fill in the circle (A) indicating this
is an amended return.
	 3.	Enter your business name,
address, account number, and
the period being amended.
	 4.	Complete Part II - Return
Information
		 a.	Enter the correct amount of
tax withheld for the period on
line 1.
		 b.	Enter the amount of tax paid
with the original return (if any)
on line 1a.
		 c.	Subtract line 1a from line 1
and enter on line 2. This is
the amount of the refund or
tax due.
		 d.	Complete lines 3 and 4 to
calculate the total due
including any penalty and/or
interest.

Penalty And Interest
Provisions

Returns must be filed and the full
amount of tax must be paid by the
due date of the return. If a return
is not filed or if full payment is not
made on or before the due date, the
law provides for penalty and interest
charges as outlined in our income tax
withholding guideline. North Dakota
Century Code (N.D.C.C.)
§ 57-38-45(2b).

Disclosure Authorization

By filling in the circle, you authorize
the North Dakota Office of State Tax
Commissioner (Tax Department) to
discuss matters pertaining to this
Form 306 with the contact person
listed.

Part III - Payment
Information

Electronic payments may be made
at www.nd.gov/tax/payment. If
you are paying by check, complete
Part III of Form 306 and make your
check payable to North Dakota Tax
Commissioner.

For Assistance

Email [email protected] or call
701.328.1248 or fax 701.328.0146.

Electronic Filing and Payment
Options are available to file and pay electronically through Taxpayer Access Point (TAP).
Please go to www.nd.gov/tax/tap for more information.


Extracted from PDF file 2019-montana-form-2101.pdf, last modified March 2019
More about the Montana Form 2101

Individual Income Tax
We last updated the W-2 Withholding Declaration in April 2020, and the latest form we have available is for tax year 2019. This means that we don't yet have the updated form for the current tax year. Please check this page regularly, as we will post the updated form as soon as it is released by the Montana Department of Revenue. You can print other Montana tax forms here.
---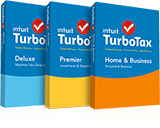 eFiling is easier, faster, and safer than filling out paper tax forms. File your Montana and Federal tax returns online with TurboTax in minutes. FREE for simple returns, with discounts available for TaxFormFinder users!
File Now with TurboTax
Other Montana Individual Income Tax Forms:
TaxFormFinder has an additional 78 Montana income tax forms that you may need, plus all federal income tax forms.

View all 79 Montana Income Tax Forms
---
Form Sources:
Montana usually releases forms for the current tax year between January and April. We last updated Montana Form 2101 from the Department of Revenue in April 2020.
About the Individual Income Tax
The IRS and most states collect a personal income tax, which is paid throughout the year via tax withholding or estimated income tax payments.

Most taxpayers are required to file a yearly income tax return in April to both the Internal Revenue Service and their state's revenue department, which will result in either a tax refund of excess withheld income or a tax payment if the withholding does not cover the taxpayer's entire liability. Every taxpayer's situation is different - please consult a CPA or licensed tax preparer to ensure that you are filing the correct tax forms!
Historical Past-Year Versions of Montana Form 2101
We have a total of eight past-year versions of Form 2101 in the TaxFormFinder archives, including for the previous tax year. Download past year versions of this tax form as PDFs here:
---

2019 Form 2101
Form 306 - Income Tax Withholding Return

2017 Form 2101

2016 Form 2101

2015 Form 2101
2101

2014 Form 2101
2101

2013 Form 2101
Form 2101
---
TaxFormFinder Disclaimer:
While we do our best to keep our list of Montana Income Tax Forms up to date and complete, we cannot be held liable for errors or omissions. Is the form on this page out-of-date or not working? Please let us know and we will fix it ASAP.