Minnesota Form M1LS
Minnesota Tax on Lump-Sum Distribution
Tax on Lump-Sum Distribution
2019 M1LS, Tax on Lump-Sum Distribution

2019 Schedule M1LS, Tax on Lump-Sum Distribution
Your First Name and Initial	

Last Name	

*191801*
Social Security Number

You must complete federal Form 4972 before you can complete this schedule.

Round amounts to the
nearest whole dollar.

	 1	 Portion of your lump-sum distribution that is eligible for averaging (from line 19 of federal Form 4972)  .  .  .  .  .  .  .  .  .  .  . 1	
	 2	 If you completed Schedule M1R, see instructions. If you did not complete Schedule M1R, enter 0 .  .  .  .  .  .  .  .  .  .  .  .  .  .  .  . 2	
	 3	 Subtract line 2 from line 1  .  .  .  .  .  .  .  .  .  .  .  .  .  .  .  .  .  .  .  .  .  .  .  .  .  .  .  .  .  .  .  .  .  .  .  .  .  .  .  .  .  .  .  .  .  .  .  .  .  .  .  .  .  .  .  .  .  .  .  .  .  .  .  .  .  .  .  .  .  .  .  .  .  .  . 3	
	 4	 Multiply line 3 by 20% (.20)  .  .  .  .  .  .  .  .  .  .  .  .  .  .  .  .  .  .  .  .  .  .  .  .  .  .  .  .  .  .  .  .  .  .  .  .  .  .  .  .  .  .  .  .  .  .  .  .  .  .  .  .  .  .  .  .  .  .  .  .  .  .  .  .  .  .  .  .  .  .  .  .  .  . 4	
	 5	 From the tax table in the Form M1 instructions, find the tax for the amount
	 	 on line 4 above using the column in the table for single persons  .  .  .  .  .  .  .  .  .  .  .  .  .  .  .  .  .  .  .  .  .  .  .  .  .  .  .  .  .  .  .  .  .  .  .  .  .  .  .  .  .  .  .  . 5	
	 6	 Multiply line 5 by 5  .  .  .  .  .  .  .  .  .  .  .  .  .  .  .  .  .  .  .  .  .  .  .  .  .  .  .  .  .  .  .  .  .  .  .  .  .  .  .  .  .  .  .  .  .  .  .  .  .  .  .  .  .  .  .  .  .  .  .  .  .  .  .  .  .  .  .  .  .  .  .  .  .  .  .  .  .  .  .  .  . 6	
	 	 If you did not complete lines 20 through 22 of federal Form 4972, skip lines 7 through 10 below,
	 	 and enter the amount on line 11 of this schedule.
	 7	 Amount from line 22 of federal Form 4972  .  .  .  .  .  .  .  .  .  .  .  .  .  .  .  .  .  .  .  .  .  .  .  .  .  .  .  .  .  .  .  .  .  .  .  .  .  .  .  .  .  .  .  .  .  .  .  .  .  .  .  .  .  .  .  .  .  .  .  .  . 7	
	 8	 Multiply line 7 by 20% (.20)  .  .  .  .  .  .  .  .  .  .  .  .  .  .  .  .  .  .  .  .  .  .  .  .  .  .  .  .  .  .  .  .  .  .  .  .  .  .  .  .  .  .  .  .  .  .  .  .  .  .  .  .  .  .  .  .  .  .  .  .  .  .  .  .  .  .  .  .  .  .  .  .  .  . 8	
	9	 From the tax table in the Form M1 instructions, find the tax for the amount
	 	 on line 8 above using the column for single persons  .  .  .  .  .  .  .  .  .  .  .  .  .  .  .  .  .  .  .  .  .  .  .  .  .  .  .  .  .  .  .  .  .  .  .  .  .  .  .  .  .  .  .  .  .  .  .  .  .  .  .  .  .  . 9	
	10	
	11	
	 	
	 	
	 	

Multiply line 9 by 5  .  .  .  .  .  .  .  .  .  .  .  .  .  .  .  .  .  .  .  .  .  .  .  .  .  .  .  .  .  .  .  .  .  .  .  .  .  .  .  .  .  .  .  .  .  .  .  .  .  .  .  .  .  .  .  .  .  .  .  .  .  .  .  .  .  .  .  .  .  .  .  .  .  .  .  .  .  .  .
Tax on the ordinary income portion of your lump-sum distribution (subtract line 10 from line 6).
If you shared the lump-sum distribution with other recipients, see instructions.
Enter the result here and on line 14 of Form M1. Check the box for M1LS on line 14 of Form M1.
Estates and trusts: Include this amount on line 12 of Form M2 and check the box for Schedule M1LS  .  .  .  .  .  .  .  .  .  .  .

You must include this schedule and a copy of your federal Form 4972 when you file Form M1.

9995

10	

11	

2019 Schedule M1LS Instructions
Should I file Schedule M1LS?

If you received a lump-sum distribution from a pension, profit-sharing, or stock bonus plan in 2019, you must file Schedule M1LS if both of
the following apply:
•	 You filed federal Form 4972, Tax on Lump-Sum Distributions.
•	 You were a Minnesota resident when you received any portion of the lump-sum distribution.
You must include Schedule M1LS and a copy of your federal Form 4972 when you file Form M1.

What if I moved into or out of Minnesota in 2019?
Complete this schedule if you were a Minnesota resident when you received any portion of the distribution.
If you received a portion while you were a nonresident and a portion while you were a resident, you must complete Schedule M1LS and
include the full amount from federal Form 4972 on this schedule.

Five-Year Averaging Method

Even though federal Form 4972 allows you to use only the ten-year averaging method, you must use the five-year averaging method for Minnesota.

Capital Gain Election

Minnesota does not allow a capital gain election for lump-sum distributions. You must report any capital gain election on Form 4972, line 6,
as an addition to federal taxable income on line 9 of Schedule M1M, Income Additions and Subtractions.

Line Instructions

Round amounts to the nearest whole dollar.

Line 2 — Subtraction for Age 65 or Older or Disabled

If you completed Schedule M1R, Age 65 or Older/Disabled Subtraction, and line 3 of Form M1 is:
•	 Zero or less, enter the amount from line 13 of Schedule M1R on line 2 of Schedule M1LS.
•	 More than zero, read the rest of this instruction.
If line 3 minus line 8 of Form M1 is:
•	 Zero or less, assume for purposes of this line that the actual number is a positive rather than a negative number. Then, compare it (as a positive number) to the amount on line 13 of Schedule M1R and enter whichever amount is less on line 2 of Schedule M1LS.
•	 More than zero, enter zero on line 2 of Schedule M1LS.

Line 11 — Tax on Ordinary Income Portion of Lump-Sum Distribution
Subtract line 10 from line 6 and enter the result on line 11.

Multiple recipients: If you shared a lump-sum distribution from a qualified retirement plan, follow the steps below to determine line 11:
1	 From the front of this schedule, subtract line 10 from line 6  . . . . . . . . . . . . . . . . . . . . . . . . . . . . . . . . . . . . . . . . . . .
2	 Enter the percentage from box 9a of federal Form 1099-R  . . . . . . . . . . . . . . . . . . . . . . . . . . . . . . . . . . . . . . . . . . . .
3	 Multiply step 1 by the percentage in step 2  . . . . . . . . . . . . . . . . . . . . . . . . . . . . . . . . . . . . . . . . . . . . . . . . . . . . . . . .
Enter the result from step 3 on line 11 of Schedule M1LS. In the space to the left of line 11, print "MRD."

%


Extracted from PDF file 2019-minnesota-form-m1ls.pdf, last modified November 2019
More about the Minnesota Form M1LS

Individual Income Tax

TY 2019
This form has to be completed by those receiving a large sum of money as a lump sum payment.
We last updated the Tax on Lump-Sum Distribution in February 2020, so this is the latest version of Form M1LS, fully updated for tax year 2019. You can download or print current or past-year PDFs of Form M1LS directly from TaxFormFinder. You can print other Minnesota tax forms here.
---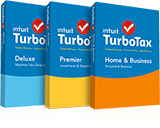 eFiling is easier, faster, and safer than filling out paper tax forms. File your Minnesota and Federal tax returns online with TurboTax in minutes. FREE for simple returns, with discounts available for TaxFormFinder users!
File Now with TurboTax
Other Minnesota Individual Income Tax Forms:
TaxFormFinder has an additional 95 Minnesota income tax forms that you may need, plus all federal income tax forms.

View all 96 Minnesota Income Tax Forms
---
Form Sources:
Minnesota usually releases forms for the current tax year between January and April. We last updated Minnesota Form M1LS from the Department of Revenue in February 2020.
About the Individual Income Tax
The IRS and most states collect a personal income tax, which is paid throughout the year via tax withholding or estimated income tax payments.

Most taxpayers are required to file a yearly income tax return in April to both the Internal Revenue Service and their state's revenue department, which will result in either a tax refund of excess withheld income or a tax payment if the withholding does not cover the taxpayer's entire liability. Every taxpayer's situation is different - please consult a CPA or licensed tax preparer to ensure that you are filing the correct tax forms!
Historical Past-Year Versions of Minnesota Form M1LS
We have a total of nine past-year versions of Form M1LS in the TaxFormFinder archives, including for the previous tax year. Download past year versions of this tax form as PDFs here:
---

2019 Form M1LS
2019 M1LS, Tax on Lump-Sum Distribution

2018 Form M1LS
2018 M1LS, Tax on Lump-Sum Distribution

2017 Form M1LS
2017 M1LS, Tax on Lump-Sum Distribution

2016 Form M1LS
2016 M1LS, Tax on Lump-Sum Distribution

2015 Form M1LS
2015 M1LS, Tax on Lump-Sum Distribution

2014 Form M1LS
2013 M1LS, Tax on Lump-Sum Distribution

2013 Form M1LS
2012 M1LS, Tax on Lump-Sum Distribution

2012 Form M1LS
PDF Form Pack

2011 Form M1LS
2011 M1LS, Tax on Lump-Sum Distribution
---
TaxFormFinder Disclaimer:
While we do our best to keep our list of Minnesota Income Tax Forms up to date and complete, we cannot be held liable for errors or omissions. Is the form on this page out-of-date or not working? Please let us know and we will fix it ASAP.