Massachusetts Schedule VP
Massachusetts Vanpool Credit
There are
only 24 days left
until tax day on April 17th!
eFile your return online here

, or
request a six-month extension here

.
Vanpool Credit
Schedule VP

Massachusetts Department of Revenue

Schedule VP
Vanpool Credit

2022

Name 	

Federal Identification number

Eligible costs. Briefly describe purchased or leased qualifying shuttle vans. Include
make, model and registration number. Additional details must be available upon request.
Use additional sheet if necessary. Do not combine purchased and leased Costs.
Purchased and leased Costs should be reported separately.

		Costs
	a.		b.
	Purchased		 Leased

1	

2	 Totals. Add all costs for each column . . . . . . . . . . . . . . . . . . . . . . . . . . . . . . . . . . . . . . . . . . . . . . 2
3	 Total costs. Add line 2, col's. a and b. . . . . . . . . . . . . . . . . . . . . . . . . . . . . . . . . . . . . . . . . . . . . . . . . . . . . . . . . . . . . . . . . . . .3	
4	 Vanpool Credit allowable from current year. Enter amount on appropriate line of Credit Manager Schedule. . . . . . . . . . . . 4	

General Information

What Is the Vanpool Credit?

The Vanpool Credit is a tax credit equal to 30% of the total purchase
or lease costs for shuttle vans used in an employer-sponsored ridesharing program.

Who Is Eligible to Take the Vanpool Credit?

Any business corporation which purchases or leases shuttle vans
as part of an employer-sponsored ridesharing program in Massachusetts is eligible for the Vanpool Credit. The credit does not apply
to the purchase or lease costs of vehicles which would be required
even if an employer-sponsored ridesharing program did not exist.
Qualifying shuttle vans must be used for transporting employees or
students from their homes or public transportation facilities to a place
of employment or to a campus in the Commonwealth. To qualify, a
shuttle van must be used by the corporation in Massachusetts and
situated in the Commonwealth on the last day of the corporation's
taxable year.

Who Is an Employee?

For purposes of the Vanpool Credit, an employee is an individual
who:
• Works more than eight paid hours per week for an employer; or
• Is a full-time student at a college, university or other postsecondary
educational institution and who commutes between home and campus on a regular basis.

What Is a Shuttle Van?

A shuttle van is a highway vehicle which meets all of the following
requirements:
• It has a seating capacity of at least seven adults, including the
driver;
• At least 80% of its mileage can be reasonably expected to be from
the transportation of students and employees; and
• At least half of its adult seating capacity is occupied on average.

	

Are All Costs Eligible for the Credit?

No. Only the costs of purchasing or leasing shuttle vans are eligible.
The credit does not apply to the cost of insurance, maintenance,
fuel, drivers' salaries or other operating expenses.

Is Depreciation Allowed on Shuttle Vans?

Yes. A depreciation deduction may be taken on any qualifying vehicle.
However, the basis upon which the depreciation is taken must be
reduced by the amount of the allowable credit.

When Must a Corporation Take the Vanpool
Credit?

For purchased vehicles, the Vanpool Credit may only be taken in
the taxable year in which the qualifying vehicles were acquired and
placed in service. For qualifying leased vehicles, the credit may be
taken in those taxable years in which a lease or contract payment is
incurred.

Line Instructions

Line 1

Enter in line 1 the make, model and registration number of the qualifying shuttle van(s). For purchased vans, enter in col. a the total purchase cost. For leased vans, enter in col. b the taxable year's lease
or contract payment costs.

Line 2

Total all taxable year qualifying costs for each column.

Line 3

Total all qualifying costs for the taxable year.


Extracted from PDF file 2022-massachusetts-schedule-vp.pdf, last modified March 2022
More about the Massachusetts Schedule VP

Corporate Income Tax

Tax Credit

TY 2022
We last updated the Vanpool Credit in February 2023, so this is the latest version of Schedule VP, fully updated for tax year 2022. You can download or print current or past-year PDFs of Schedule VP directly from TaxFormFinder. You can print other Massachusetts tax forms here.
---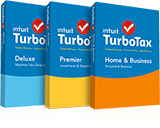 eFiling is easier, faster, and safer than filling out paper tax forms. File your Massachusetts and Federal tax returns online with TurboTax in minutes. FREE for simple returns, with discounts available for TaxFormFinder users!
File Now with TurboTax
Other Massachusetts Corporate Income Tax Forms:
TaxFormFinder has an additional 126 Massachusetts income tax forms that you may need, plus all federal income tax forms.

View all 127 Massachusetts Income Tax Forms
---
Form Sources:
Massachusetts usually releases forms for the current tax year between January and April. We last updated Massachusetts Schedule VP from the Department of Revenue in February 2023.
Schedule VP is a Massachusetts Corporate Income Tax form. States often have dozens of even hundreds of various tax credits, which, unlike deductions, provide a dollar-for-dollar reduction of tax liability. Some common tax credits apply to many taxpayers, while others only apply to extremely specific situations. In most cases, you will have to provide evidence to show that you are eligible for the tax credit, and calculate the amount of the credit to which you are entitled.
About the Corporate Income Tax
The IRS and most states require corporations to file an income tax return, with the exact filing requirements depending on the type of company.

Sole proprietorships or disregarded entities like LLCs are filed on Schedule C (or the state equivalent) of the owner's personal income tax return, flow-through entities like S Corporations or Partnerships are generally required to file an informational return equivilent to the IRS Form 1120S or Form 1065, and full corporations must file the equivalent of federal Form 1120 (and, unlike flow-through corporations, are often subject to a corporate tax liability).

Additional forms are available for a wide variety of specific entities and transactions including fiduciaries, nonprofits, and companies involved in other specific types of business.
Historical Past-Year Versions of Massachusetts Schedule VP
We have a total of twelve past-year versions of Schedule VP in the TaxFormFinder archives, including for the previous tax year. Download past year versions of this tax form as PDFs here:
---

2022 Schedule VP

2021 Schedule VP
sched. VP

2020 Schedule VP
sched. VP

2019 Schedule VP
sched. VP

2018 Schedule VP
sched. VP

2017 Schedule VP
sched. VP

2016 Schedule VP
sched. VP

2015 Schedule VP
sched. VP

2014 Schedule VP
sched. VP

2013 Schedule VP
sched. VP

2012 Schedule VP
sched. VP

2011 Schedule VP
sched. VP
---
TaxFormFinder Disclaimer:
While we do our best to keep our list of Massachusetts Income Tax Forms up to date and complete, we cannot be held liable for errors or omissions. Is the form on this page out-of-date or not working? Please let us know and we will fix it ASAP.