Massachusetts Schedule U-E
Massachusetts Massachusetts Unitary or Affiliated Group Income
Massachusetts Unitary or Affiliated Group Income
Schedule U-E

CAUTION:
This tax return must
be filed electronically.
Paper versions of this return
will not be accepted.
If you have questions about filing electronically,
contact us at 617-887-6367.
See https://www.mass.gov/info-details/dor-e-filing-and-paymentrequirements for further information about our electronic filing and
payment requirements.

2022

Schedule U-E
Massachusetts Unitary or
Affiliated Group Income
For calendar year 2022 or taxable period beginning

Massachusetts
Department of
Revenue

2022 and ending

Name of principal reporting corporation 	

Federal Identification number

PBA code 	

Unitary business identifier

Type of group (check one only):  n Financial  n Non-financial  n Mixed
Check if any of unitary or affiliated group income is taxable in another state  n
Financial institution groups and mixed groups only, check the method used by the group to allocate income from investment assets and trading assets to
Massachusetts  n Average value  n Gross income

Part 1. Taxable Income

Se

e

TI

R

s

16

-9

an

d

21

Pa
p

-9

er
r

fo

rm

et
ur
n

s

or
e

w

ill

no

n.
at
io

in
fo
rm

tb

e

EFi

ac

le

O

ce
p

te

nl
y.

d.

1	 Net sales. .  .  .  .  .  .  .  .  .  .  .  .  .  .  .  .  .  .  .  .  .  .  .  .  .  .  .  .  .  .  .  .  .  .  .  .  .  .  .  .  .  .  .  .  .  .  .  .  .  .  .  .  .  .  .  .  .  .  .  .  .  .  .  .  .  .  .  .  .  .  .  .  .  .  .  .  .  .  .  .  .  .  .  .  .  1
2	 Cost of goods sold .  .  .  .  .  .  .  .  .  .  .  .  .  .  .  .  .  .  .  .  .  .  .  .  .  .  .  .  .  .  .  .  .  .  .  .  .  .  .  .  .  .  .  .  .  .  .  .  .  .  .  .  .  .  .  .  .  .  .  .  .  .  .  .  .  .  .  .  .  .  .  .  .  .  .  .  .  .  2
3	 Gross profit. Subtract line 2 from line 1.  .  .  .  .  .  .  .  .  .  .  .  .  .  .  .  .  .  .  .  .  .  .  .  .  .  .  .  .  .  .  .  .  .  .  .  .  .  .  .  .  .  .  .  .  .  .  .  .  .  .  .  .  .  .  .  .  .  .  .  .  .  .  .  .  . 3
4	Dividends .  .  .  .  .  .  .  .  .  .  .  .  .  .  .  .  .  .  .  .  .  .  .  .  .  .  .  .  .  .  .  .  .  .  .  .  .  .  .  .  .  .  .  .  .  .  .  .  .  .  .  .  .  .  .  .  .  .  .  .  .  .  .  .  .  .  .  .  .  .  .  .  .  .  .  .  .  .  .  .  .  .  .  .  .  4
5	 Interest income.  .  .  .  .  .  .  .  .  .  .  .  .  .  .  .  .  .  .  .  .  .  .  .  .  .  .  .  .  .  .  .  .  .  .  .  .  .  .  .  .  .  .  .  .  .  .  .  .  .  .  .  .  .  .  .  .  .  .  .  .  .  .  .  .  .  .  .  .  .  .  .  .  .  .  .  .  .  .  .  .  5
6	 Gross rents.  .  .  .  .  .  .  .  .  .  .  .  .  .  .  .  .  .  .  .  .  .  .  .  .  .  .  .  .  .  .  .  .  .  .  .  .  .  .  .  .  .  .  .  .  .  .  .  .  .  .  .  .  .  .  .  .  .  .  .  .  .  .  .  .  .  .  .  .  .  .  .  .  .  .  .  .  .  .  .  .  .  .  .  6
7	 Gross royalties .  .  .  .  .  .  .  .  .  .  .  .  .  .  .  .  .  .  .  .  .  .  .  .  .  .  .  .  .  .  .  .  .  .  .  .  .  .  .  .  .  .  .  .  .  .  .  .  .  .  .  .  .  .  .  .  .  .  .  .  .  .  .  .  .  .  .  .  .  .  .  .  .  .  .  .  .  .  .  .  .  7
8	 Capital gains net income or loss.  .  .  .  .  .  .  .  .  .  .  .  .  .  .  .  .  .  .  .  .  .  .  .  .  .  .  .  .  .  .  .  .  .  .  .  .  .  .  .  .  .  .  .  .  .  .  .  .  .  .  .  .  .  .  .  .  .  .  .  .  .  .  .  .  .  .  .  8
9	 Net gain or (loss) from Form 4797 .  .  .  .  .  .  .  .  .  .  .  .  .  .  .  .  .  .  .  .  .  .  .  .  .  .  .  .  .  .  .  .  .  .  .  .  .  .  .  .  .  .  .  .  .  .  .  .  .  .  .  .  .  .  .  .  .  .  .  .  .  .  .  .  .  .  9
10	 Other income .  .  .  .  .  .  .  .  .  .  .  .  .  .  .  .  .  .  .  .  .  .  .  .  .  .  .  .  .  .  .  .  .  .  .  .  .  .  .  .  .  .  .  .  .  .  .  .  .  .  .  .  .  .  .  .  .  .  .  .  .  .  .  .  .  .  .  .  .  .  .  .  .  .  .  .  .  .  .  .  .  10
11	 Income. Combine lines 3 through 10. .  .  .  .  .  .  .  .  .  .  .  .  .  .  .  .  .  .  .  .  .  .  .  .  .  .  .  .  .  .  .  .  .  .  .  .  .  .  .  .  .  .  .  .  .  .  .  .  .  .  .  .  .  .  .  .  .  .  .  .  .  .  .  11
12	 Total deductions for this business group.  .  .  .  .  .  .  .  .  .  .  .  .  .  .  .  .  .  .  .  .  .  .  .  .  .  .  .  .  .  .  .  .  .  .  .  .  .  .  .  .  .  .  .  .  .  .  .  .  .  .  .  .  .  .  .  .  .  .  .  .  12
13	 Total net income for the combined report before Massachusetts adjustments. Subtract line 12 from line 11.  .  .  .  .  .  .  .  .  13
14	 State and municipal bond interest not included in U.S. net income .  .  .  .  .  .  .  .  .  .  .  .  .  .  .  .  .  .  .  .  .  .  .  .  .  .  .  .  .  .  .  .  .  .  .  .  .  .  .  .  .  14
15	 Foreign, state or local income taxes deducted from U.S. net income.  .  .  .  .  .  .  .  .  .  .  .  .  .  .  .  .  .  .  .  .  .  .  .  .  .  .  .  .  .  .  .  .  .  .  .  .  .  .  .  15
16	 Section 168(k) "bonus" depreciation adjustment. .  .  .  .  .  .  .  .  .  .  .  .  .  .  .  .  .  .  .  .  .  .  .  .  .  .  .  .  .  .  .  .  .  .  .  .  .  .  .  .  .  .  .  .  .  .  .  .  .  .  .  .  .  .  .  16
17	 Sections 31I and 31K intangible expense add back adjustment. .  .  .  .  .  .  .  .  .  .  .  .  .  .  .  .  .  .  .  .  .  .  .  .  .  .  .  .  .  .  .  .  .  .  .  .  .  .  .  .  .  .  .  17
18	 Sections 31J and 31K interest expense add back adjustment.  .  .  .  .  .  .  .  .  .  .  .  .  .  .  .  .  .  .  .  .  .  .  .  .  .  .  .  .  .  .  .  .  .  .  .  .  .  .  .  .  .  .  .  .  18
19	Reserved .  .  .  .  .  .  .  .  .  .  .  .  .  .  .  .  .  .  .  .  .  .  .  .  .  .  .  .  .  .  .  .  .  .  .  .  .  .  .  .  .  .  .  .  .  .  .  .  .  .  .  .  .  .  .  .  .  .  .  .  .  .  .  .  .  .  .  .  .  .  .  .  .  .  .  .  .  .  .  .  .  .  .  .  .  19
20	 Research expense adjustment related to Massachusetts Research and Development Credit.  .  .  .  .  .  .  .  .  .  .  .  .  .  .  .  .  .  .  .  .  20
21	 Subtotal of Massachusetts income before additional deductions. Combine lines 13 through 20.  .  .  .  .  .  .  .  .  .  .  .  .  .  .  .  .  .  .  .  .  .  . 21
22	Reserved .  .  .  .  .  .  .  .  .  .  .  .  .  .  .  .  .  .  .  .  .  .  .  .  .  .  .  .  .  .  .  .  .  .  .  .  .  .  .  .  .  .  .  .  .  .  .  .  .  .  .  .  .  .  .  .  .  .  .  .  .  .  .  .  .  .  .  .  .  .  .  .  .  .  .  .  .  .  .  .  .  .  .  .  .  22
23	 Abandoned building renovation deduction .  .  .  .  .  .  .  .  .  .  .  .  .  .  .  .  .  .  .  .  .  .  .  .  .  .  .  .  .  .  .  .  .  .  .  .  .  .  .  .  .  .  .  .  .  .  .  .  .  .  .  .  .  .  .  .  .  .  .  .  23
24	 FAS109 Deduction (See Instructions).  .  .  .  .  .  .  .  .  .  .  .  .  .  .  .  .  .  .  .  .  .  .  .  .  .  .  .  .  .  .  .  .  .  .  .  .  .  .  .  .  .  .  .  .  .  .  .  .  .  .  .  .  .  .  .  .  .  .  .  .  .  .  .  24
25	 95% deduction for certain other dividends.  .  .  .  .  .  .  .  .  .  .  .  .  .  .  .  .  .  .  .  .  .  .  .  .  .  .  .  .  .  .  .  .  .  .  .  .  .  .  .  .  .  .  .  .  .  .  .  .  .  .  .  .  .  .  .  .  .  .  .  25
26	 Exceptions to the add back of intangible expenses .  .  .  .  .  .  .  .  .  .  .  .  .  .  .  .  .  .  .  .  .  .  .  .  .  .  .  .  .  .  .  .  .  .  .  .  .  .  .  .  .  .  .  .  .  .  .  .  .  .  .  .  .  26
27	 Exceptions to the add back of interest expenses .  .  .  .  .  .  .  .  .  .  .  .  .  .  .  .  .  .  .  .  .  .  .  .  .  .  .  .  .  .  .  .  .  .  .  .  .  .  .  .  .  .  .  .  .  .  .  .  .  .  .  .  .  .  .  27
28	 Adjustment for federally disallowed U.S. wage deduction.  .  .  .  .  .  .  .  .  .  .  .  .  .  .  .  .  .  .  .  .  .  .  .  .  .  .  .  .  .  .  .  .  .  .  .  .  .  .  .  .  .  .  .  .  .  .  .  .  28
29	 Other adjustments to income or expenses (enter decreases to allowable deductions as a negative) .  .  .  .  .  .  .  .  .  .  .  .  .  .  .  29
30	 Total Massachusetts income for the combined report. Subtract the total of lines 22 through 29 from line 21 .  .  .  .  .  .  .  .  .  .  .  .  . 30
31	 Net capital gain or (loss) included in line 30.  .  .  .  .  .  .  .  .  .  .  .  .  .  .  .  .  .  .  .  .  .  .  .  .  .  .  .  .  .  .  .  .  .  .  .  .  .  .  .  .  .  .  .  .  .  .  .  .  .  .  .  .  .  .  .  .  .  .  31
32	 Net section 1231 gain or (loss) included in line 30.  .  .  .  .  .  .  .  .  .  .  .  .  .  .  .  .  .  .  .  .  .  .  .  .  .  .  .  .  .  .  .  .  .  .  .  .  .  .  .  .  .  .  .  .  .  .  .  .  .  .  .  .  .  32
33	 Subtract the total of lines 31 and 32 from line 30.  .  .  .  .  .  .  .  .  .  .  .  .  .  .  .  .  .  .  .  .  .  .  .  .  .  .  .  .  .  .  .  .  .  .  .  .  .  .  .  .  .  .  .  .  .  .  .  .  .  .  .  .  .  .  .  .  . 33
34	 Excess combined group capital loss. If line 31 is "0" or greater, enter "0" (see instructions). .  .  .  .  .  .  .  .  .  .  .  .  .  .  .  .  .  .  .  .  .  .  34
35	 Combined taxable net income excluding excess capital loss. Add lines 30 and 34. Do not enter less than "0" .  .  .  .  .  .  .  .  35
36	 Enter 10% of one-third of line 35 .  .  .  .  .  .  .  .  .  .  .  .  .  .  .  .  .  .  .  .  .  .  .  .  .  .  .  .  .  .  .  .  .  .  .  .  .  .  .  .  .  .  .  .  .  .  .  .  .  .  .  .  .  .  .  .  .  .  .  .  .  .  .  .  .  .  .  .  .  . 36

Part 2. Apportionment Denominators

Se

e

TI

R

s

16

-9

an

d

21
-9

Pa
pe
r

re

tu

fo
rm

or

rn
s

io
n.
at
or
m

e

w

in
f

ill

no
tb

e

EFi

le

ac
ce

O

pt
e

nl
y.

d.

37	 Total of members' worldwide average value of loans (financial institutions only) .  .  .  .  .  .  .  .  .  .  .  .  .  .  .  .  .  .  .  .  .  .  .  .  .  .  .  .  .  .  37	
38	 Total of members' worldwide average value of credit card receivables (financial institutions only).  .  .  .  .  .  .  .  .  .  .  .  .  .  .  .  .  38	
39	 Total of members' worldwide group intangible financial institution property owned .  .  .  .  .  .  .  .  .  .  .  .  .  .  .  .  .  .  .  .  .  .  .  .  .  .  .  .  .  . 39	
40	 Total of members' worldwide group intangible financial institution property owned for apportionment.  .  .  .  .  .  .  .  .  .  .  .  .  .  .  . 40	
41	 Total of members' worldwide group tangible property owned at cost .  .  .  .  .  .  .  .  .  .  .  .  .  .  .  .  .  .  .  .  .  .  .  .  .  .  .  .  .  .  .  .  .  .  .  .  .  .  .  .  41	
42	 Total of members' worldwide group tangible property rented .  .  .  .  .  .  .  .  .  .  .  .  .  .  .  .  .  .  .  .  .  .  .  .  .  .  .  .  .  .  .  .  .  .  .  .  .  .  .  .  .  .  .  .  .  .  42	
43	 Total of members' worldwide group property owned for apportionment. Combine lines 40 through 42 .  .  .  .  .  .  .  .  .  .  .  .  .  .  .  . 43	
44	 Total of members' worldwide group wages paid .  .  .  .  .  .  .  .  .  .  .  .  .  .  .  .  .  .  .  .  .  .  .  .  .  .  .  .  .  .  .  .  .  .  .  .  .  .  .  .  .  .  .  .  .  .  .  .  .  .  .  .  .  .  .  .  44	
45	 Total of members' worldwide receipts from lease, sublease or rental of real property .  .  .  .  .  .  .  .  .  .  .  .  .  .  .  .  .  .  .  .  .  .  .  .  .  .  .  45	
46	 Total of members' worldwide receipts from lease, sublease or rental of transportation .  .  .  .  .  .  .  .  .  .  .  .  .  .  .  .  .  .  .  .  .  .  .  .  .  .  46	
47	 Worldwide receipts from lease, sublease or rental of other tangible property .  .  .  .  .  .  .  .  .  .  .  .  .  .  .  .  .  .  .  .  .  .  .  .  .  .  .  .  .  .  .  .  .  47	
48	 Worldwide interest (including fees and penalties) from loans secured by real property .  .  .  .  .  .  .  .  .  .  .  .  .  .  .  .  .  .  .  .  .  .  .  .  .  .  .  48	
49	 Worldwide interest (including fees and penalties) from loans not secured by real property.  .  .  .  .  .  .  .  .  .  .  .  .  .  .  .  .  .  .  .  .  .  .  49	
50	 Worldwide net gain on sale of loans secured by real property.  .  .  .  .  .  .  .  .  .  .  .  .  .  .  .  .  .  .  .  .  .  .  .  .  .  .  .  .  .  .  .  .  .  .  .  .  .  .  .  .  .  .  .  .  50	
51	 Worldwide net gain on sale of loans not secured by real property.  .  .  .  .  .  .  .  .  .  .  .  .  .  .  .  .  .  .  .  .  .  .  .  .  .  .  .  .  .  .  .  .  .  .  .  .  .  .  .  .  .  51	
52	 Worldwide interest (include fees & penalties) on credit card receivables.  .  .  .  .  .  .  .  .  .  .  .  .  .  .  .  .  .  .  .  .  .  .  .  .  .  .  .  .  .  .  .  .  .  .  .  .  52	
53	 Worldwide net gains on sales of credit card receivables. . . . . . . . . . . . . . . . . . . . . . . . . . . . . . . . . . . . . . . . . . . . . . . . .  53	
54	 Worldwide credit card issuer's reimbursement fees .  .  .  .  .  .  .  .  .  .  .  .  .  .  .  .  .  .  .  .  .  .  .  .  .  .  .  .  .  .  .  .  .  .  .  .  .  .  .  .  .  .  .  .  .  .  .  .  .  .  .  .  .  54	
55	 Worldwide receipts from merchant discount.  .  .  .  .  .  .  .  .  .  .  .  .  .  .  .  .  .  .  .  .  .  .  .  .  .  .  .  .  .  .  .  .  .  .  .  .  .  .  .  .  .  .  .  .  .  .  .  .  .  .  .  .  .  .  .  .  .  .  55	
56	 Worldwide loan servicing fees from loans secured by real property. .  .  .  .  .  .  .  .  .  .  .  .  .  .  .  .  .  .  .  .  .  .  .  .  .  .  .  .  .  .  .  .  .  .  .  .  .  .  .  .  56	
57	 Worldwide loan servicing fees from loans not secured by real property.  .  .  .  .  .  .  .  .  .  .  .  .  .  .  .  .  .  .  .  .  .  .  .  .  .  .  .  .  .  .  .  .  .  .  .  .  .  .  57	
58	 Worldwide interest, dividends and net gains from investment and/or trading assets or activities. .  .  .  .  .  .  .  .  .  .  .  .  .  .  .  .  .  .  58	
59	 Worldwide receipts from the sale of tangible property .  .  .  .  .  .  .  .  .  .  .  .  .  .  .  .  .  .  .  .  .  .  .  .  .  .  .  .  .  .  .  .  .  .  .  .  .  .  .  .  .  .  .  .  .  .  .  .  .  .  .  59	
60	 Worldwide receipts from the sales of services not included above.  .  .  .  .  .  .  .  .  .  .  .  .  .  .  .  .  .  .  .  .  .  .  .  .  .  .  .  .  .  .  .  .  .  .  .  .  .  .  .  .  .  .  60	
61	 Worldwide receipts from rents and royalties not included above .  .  .  .  .  .  .  .  .  .  .  .  .  .  .  .  .  .  .  .  .  .  .  .  .  .  .  .  .  .  .  .  .  .  .  .  .  .  .  .  .  .  .  61	
62	 Worldwide group "other" receipts .  .  .  .  .  .  .  .  .  .  .  .  .  .  .  .  .  .  .  .  .  .  .  .  .  .  .  .  .  .  .  .  .  .  .  .  .  .  .  .  .  .  .  .  .  .  .  .  .  .  .  .  .  .  .  .  .  .  .  .  .  .  .  .  .  .  .  62	
63	 Worldwide group receipts. Non-financial groups combine lines 59 through 62. Other groups combine lines 45 through 62	 63	


Extracted from PDF file 2022-massachusetts-schedule-u-e.pdf, last modified February 2022
More about the Massachusetts Schedule U-E

Corporate Income Tax

TY 2022
We last updated the Massachusetts Unitary or Affiliated Group Income in January 2023, so this is the latest version of Schedule U-E, fully updated for tax year 2022. You can download or print current or past-year PDFs of Schedule U-E directly from TaxFormFinder. You can print other Massachusetts tax forms here.
---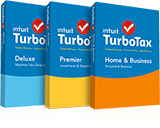 eFiling is easier, faster, and safer than filling out paper tax forms. File your Massachusetts and Federal tax returns online with TurboTax in minutes. FREE for simple returns, with discounts available for TaxFormFinder users!
File Now with TurboTax
Related Massachusetts Corporate Income Tax Forms:
TaxFormFinder has an additional 126 Massachusetts income tax forms that you may need, plus all federal income tax forms. These related forms may also be needed with the Massachusetts Schedule U-E.

View all 127 Massachusetts Income Tax Forms
---
Form Sources:
Massachusetts usually releases forms for the current tax year between January and April. We last updated Massachusetts Schedule U-E from the Department of Revenue in January 2023.
About the Corporate Income Tax
The IRS and most states require corporations to file an income tax return, with the exact filing requirements depending on the type of company.

Sole proprietorships or disregarded entities like LLCs are filed on Schedule C (or the state equivalent) of the owner's personal income tax return, flow-through entities like S Corporations or Partnerships are generally required to file an informational return equivilent to the IRS Form 1120S or Form 1065, and full corporations must file the equivalent of federal Form 1120 (and, unlike flow-through corporations, are often subject to a corporate tax liability).

Additional forms are available for a wide variety of specific entities and transactions including fiduciaries, nonprofits, and companies involved in other specific types of business.
Historical Past-Year Versions of Massachusetts Schedule U-E
We have a total of twelve past-year versions of Schedule U-E in the TaxFormFinder archives, including for the previous tax year. Download past year versions of this tax form as PDFs here:
---

2019 Schedule U-E
sch. U-E

2018 Schedule U-E
sch. U-E

2017 Schedule U-E
sch. U-E

2016 Schedule U-E
sch. U-E

2015 Schedule U-E
sch. U-E

2014 Schedule U-E
sch. U-E

2013 Schedule U-E
sch. U-E_sch. U-E

2012 Schedule U-E
sch. U-E

2011 Schedule U-E
sch. U-E
---
TaxFormFinder Disclaimer:
While we do our best to keep our list of Massachusetts Income Tax Forms up to date and complete, we cannot be held liable for errors or omissions. Is the form on this page out-of-date or not working? Please let us know and we will fix it ASAP.