Maine Media Production Affidavit
Maine Media Production Residency Affidavit
Media Production Residency Affidavit
Media Production Affidavit

Clear

Print

Maine Revenue Services
Certified Media Production
Residency Affidavit
36 M.R.S. § 6902(1) allows a certified media production company to receive a reimbursement equal to 12% of certified
production wages paid to employees who are residents of Maine. To assist the production company in qualifying my wage,
I,___________________________________, who resides at ________________________________________________
in the town/city of _________________________________, Maine, hereby certify the following:
1.	 Check if applicable:
I filed as a resident* individual on my most recently filed Maine income tax return; or I was not required to file
an income tax return for the most recently completed tax year, but I could have filed as a resident individual if a
return had been required; or I was claimed, or could have been claimed as a dependent** on a Maine income tax
return of an individual who filed as a resident individual on the filer's most recently filed Maine income tax return.
2.	 The certified media production company for which this affidavit applies:
A.	 Company's Name:_________________________________________________________________
B.	 Company's Address:________________________________________________________________
	

_ _______________________________________________________________________________

C.	 Company's Employer Identification Number:_ ____________________________________________
3.	 I authorize Maine Revenue Services ("MRS") to inform the production company above if it is later determined by
MRS that I was not a Maine resident during the certified media production period.
Under penalties of perjury, I declare that I have examined this form and related statements and to the best of my knowledge
and belief they are true, correct and complete.
_____________________________________________________________________________ 	 ___________________
	
Resident's Signature	
Date
_____________________________________________________________________________ 	
	
Resident's Printed Name
Resident's Social Security Number:

-

-

*	 Generally, a Maine resident is an individual (1) who was domiciled in Maine for the entire tax year; or (2) who maintained
a permanent place of abode in Maine for the entire tax year and spent a total of more than 183 days in Maine. For a
more comprehensive description of Maine residency, see the Guidance to Residency Status document at www.maine.
gov/revenue/tax-return-forms (select Income Tax Guidance Documents).
**	 Maine relies on federal rules for determining dependency. Generally, an individual must pay more than 50% of your
support to claim you as a dependent for individual income tax purposes. Other rules apply. For more information, see
federal Form 1040 instructions available at www.irs.gov/forms-instructions.

Note: The media production company must retain a copy of this affidavit on file for at least three years,
available for review by Maine Revenue Services upon request.
Revised: December 2021


Extracted from PDF file 2022-maine-media-production-affidavit.pdf, last modified November 2021
More about the Maine Media Production Affidavit

Other

TY 2022
We last updated the Media Production Residency Affidavit in April 2023, so this is the latest version of Media Production Affidavit, fully updated for tax year 2022. You can download or print current or past-year PDFs of Media Production Affidavit directly from TaxFormFinder. You can print other Maine tax forms here.
---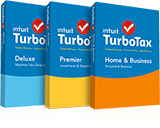 eFiling is easier, faster, and safer than filling out paper tax forms. File your Maine and Federal tax returns online with TurboTax in minutes. FREE for simple returns, with discounts available for TaxFormFinder users!
File Now with TurboTax
Related Maine Other Forms:
TaxFormFinder has an additional 61 Maine income tax forms that you may need, plus all federal income tax forms. These related forms may also be needed with the Maine Media Production Affidavit.

View all 62 Maine Income Tax Forms
---
Form Sources:
Maine usually releases forms for the current tax year between January and April. We last updated Maine Media Production Affidavit from the Revenue Services in April 2023.
Historical Past-Year Versions of Maine Media Production Affidavit
We have a total of eight past-year versions of Media Production Affidavit in the TaxFormFinder archives, including for the previous tax year. Download past year versions of this tax form as PDFs here:
---

2016 Media Production Affidavit
15_CertVisualMediaProdResAff.indd

2015 Media Production Affidavit
14_CertVisualMediaProdResAff.indd
---
TaxFormFinder Disclaimer:
While we do our best to keep our list of Maine Income Tax Forms up to date and complete, we cannot be held liable for errors or omissions. Is the form on this page out-of-date or not working? Please let us know and we will fix it ASAP.