Louisiana Form R-6140
Louisiana Credit Utilization Form
Credit Utilization Form
untitled

R-6140 (11/16) 	

Credit Utilization Form
Pursuant to the provisions of
Louisiana Revised Statutes 47:1524

For transfers, mail to:
Louisiana Department of Revenue
Attn: Tax Credit Registry
P.O. Box 1071
Baton Rouge, LA 70821

Tax Credit Number

Section 1: To transfer your credit to the State, complete the section below, sign and submit this form, a copy of your Credit Registration
Form (R-6135), and the applicable transfer fee to LDR.

$

Amount of Credit to be Sold to Louisiana

Section 2: To utilize your credit on your tax return, complete the section below, sign and attach this form and a copy of your Credit
Registration Form (R-6135) to your tax return.
Tax Period

Amount of Credit Claimed on Return

$
$

Remaining Credit Balance

Section 3: To transfer your credit to another party, including a flow-through, complete the section below. Both the transferor and
transferee must sign the form. Submit this form, a copy of your Credit Registration Form (R-6135), a copy of the contract of sale (except
for flow-through), and any applicable transfer fees to LDR within 10 days of the transfer.
Transferor's Credit Balance Prior to Transfer

$

Amount of Credit Being Transferred

$

Transferor's Credit Balance after Transfer

$

Date of Transfer

Transferee Name

Transferee LDR Account ID

Transferee Address

Price Paid by the Transferee to the Transferor

$

Instructions
• A transfer is not effective until it is recorded in the Tax Credit Registry.
• Only one Credit Registration Form (R-6135) can be attached to this form. A separate Credit Utilization Form (R-6140) will need to be
completed for each Credit Registration Form (R-6135).
• Only one transferee can be listed on this form. A separate Credit Utilization Form (R-6140) will need to be completed for each transferee.
• The sale or transfer of tax credits may have income tax consequences for the transferor and transferee. Consult your tax advisor.
• To utilize a purchased credit to pay an outstanding liability, attach a copy of your Credit Registration Form (R-6135) to a completed
Transferable Credit Payment Voucher, Form R-6170, and submit both to LDR.
By signing below, I certify that I am an authorized representative of the transferor or transferee and as such am authorized to make the statement of
affirmation contained herein. I certify under penalties of perjury that the above statements, information contained in this document and attachments are
complete, true, and correct to the best of my knowledge and belief. By signing below as the transferor, I further certify that I have not previously transferred or
claimed above referenced credits and agree to be subject to recapture and collection procedures authorized under Title 47 of the Louisiana Revised Statutes
in the event that I have transferred credits that I do not own.
Signature of Transferor

Print Name

Date (mm/dd/yyyy)

Signature of Transferee

Print Name

Date (mm/dd/yyyy)

Signature of Broker

Print Name

Date (mm/dd/yyyy)


Extracted from PDF file 2021-louisiana-form-r-6140.pdf, last modified June 2006
More about the Louisiana Form R-6140

Other

Tax Credit

TY 2021
We last updated the Credit Utilization Form in March 2022, so this is the latest version of Form R-6140, fully updated for tax year 2021. You can download or print current or past-year PDFs of Form R-6140 directly from TaxFormFinder. You can print other Louisiana tax forms here.
---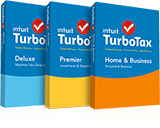 eFiling is easier, faster, and safer than filling out paper tax forms. File your Louisiana and Federal tax returns online with TurboTax in minutes. FREE for simple returns, with discounts available for TaxFormFinder users!
File Now with TurboTax
Other Louisiana Other Forms:
TaxFormFinder has an additional 34 Louisiana income tax forms that you may need, plus all federal income tax forms.

View all 35 Louisiana Income Tax Forms
---
Form Sources:
Louisiana usually releases forms for the current tax year between January and April. We last updated Louisiana Form R-6140 from the Department of Revenue in March 2022.
Form R-6140 is a Louisiana Other form. States often have dozens of even hundreds of various tax credits, which, unlike deductions, provide a dollar-for-dollar reduction of tax liability. Some common tax credits apply to many taxpayers, while others only apply to extremely specific situations. In most cases, you will have to provide evidence to show that you are eligible for the tax credit, and calculate the amount of the credit to which you are entitled.
Historical Past-Year Versions of Louisiana Form R-6140
We have a total of eight past-year versions of Form R-6140 in the TaxFormFinder archives, including for the previous tax year. Download past year versions of this tax form as PDFs here:
---

2021 Form R-6140
untitled

2020 Form R-6140
untitled

2019 Form R-6140
untitled

2018 Form R-6140
untitled

2017 Form R-6140
untitled

2016 Form R-6140
untitled

2015 Form R-6140
untitled

2014 Form R-6140
untitled
---
TaxFormFinder Disclaimer:
While we do our best to keep our list of Louisiana Income Tax Forms up to date and complete, we cannot be held liable for errors or omissions. Is the form on this page out-of-date or not working? Please let us know and we will fix it ASAP.