Idaho FORM PTE-NROA
Idaho Idaho Nonresident Owner Agreement
Idaho Nonresident Owner Agreement
Form PTE-NROA, Nonresident Owner Agreement and Instructions 2021

Form PTE-NROA
Nonresident Owner Agreement

2021

Nonresident Owner Information
Name of nonresident owner

Social Security number

Current mailing address

City

State

ZIP code

Phone number

Agreement to File
I agree to file all required Idaho income tax returns on time and to make timely payments of all
taxes due to the state of Idaho from my share of the Idaho income of the pass-through entity (entity)
named below. I agree that I'm subject to Idaho's jurisdiction for purposes of collecting unpaid income
tax, penalty, and interest. This form isn't valid without the approval of the entity.
Signature
Date

Owner's signature

Pass-through Entity Information
Name of pass-through entity

Federal EIN

Current mailing address

City

State

ZIP code

Phone number

Pass-through Entity Acknowledgment and Approval
By signing below, the above named pass-through entity acknowledges that Idaho Code section
63-3022L(4) authorizes the Idaho State Tax Commission to assess and collect any tax due from the
entity when a nonresident owner doesn't follow the terms of the Agreement to File.
Authorized agent's name (please print)

Authorized agent's signature

EFO00263

06-11-2021

Title

Date

Form PTE-NROA — Instructions
Nonresident Owner Agreement
A pass-through entity (entity) transacting business
in Idaho, including a trust or estate with income
taxable in Idaho, must file a composite return or
withhold amounts from the pass-through income
of the nonresident individual owners.
Nonresident individual owners who want to be
exempt from the required withholding should
complete, sign, and return Form PTE-NROA
(Idaho Nonresident Owner Agreement) to the
entity. This agreement establishes that the
taxpayer will:
•	 File an Idaho income tax return
•	 Report the Idaho-source income and pay any
Idaho tax due
•	 Be subject to Idaho State Tax Commission
enforcement and collection procedures if the
taxpayer doesn't file and pay
Individuals should use this form even if they have
enough deductions or exemptions to prevent
them from owing any Idaho tax on their Idaho
income tax return.

2021

The entity must approve the agreement for
it to be valid. The entity's approval shows its
acknowledgment and that it's liable for any tax due
at the corporate rate if the individual doesn't file a
return as agreed. If the entity doesn't approve the
agreement, the entity must withhold or include the
individual's income in the composite return.
The nonresident individual owner must submit
the agreement to the entity each year. The entity
must keep the form for three years following
the end of the tax year to which it applies. The
entity doesn't send Form PTE-NROA to the Tax
Commission.
The following owners don't need to complete the
agreement:
•	 Resident and part-year resident owners*
•	 Nonresident individual owners with Idaho
distributable income of less than $1,000
•	 Corporations, partnerships, trusts, and estates*
•	 Owners included in the entity's composite
return
•	 Owners included in an affected business entity
* These owners must report the income from the
entity on their Idaho income tax returns.

Contact us:

In the Boise area: (208) 334-7660 | Toll free: (800) 972-7660
Hearing impaired (TDD) (800) 377-3529
tax.idaho.gov/contact
EIN00077

06-11-2021 


Extracted from PDF file 2021-idaho-form-pte-nroa.pdf, last modified August 2021
More about the Idaho FORM PTE-NROA

Corporate Income Tax

Nonresident
We last updated the Idaho Nonresident Owner Agreement in March 2022, and the latest form we have available is for tax year 2021. This means that we don't yet have the updated form for the current tax year. Please check this page regularly, as we will post the updated form as soon as it is released by the Idaho State Tax Commission. You can print other Idaho tax forms here.
---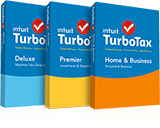 eFiling is easier, faster, and safer than filling out paper tax forms. File your Idaho and Federal tax returns online with TurboTax in minutes. FREE for simple returns, with discounts available for TaxFormFinder users!
File Now with TurboTax
Other Idaho Corporate Income Tax Forms:
TaxFormFinder has an additional 65 Idaho income tax forms that you may need, plus all federal income tax forms.

View all 66 Idaho Income Tax Forms
---
Form Sources:
Idaho usually releases forms for the current tax year between January and April. We last updated Idaho FORM PTE-NROA from the State Tax Commission in March 2022.
FORM PTE-NROA is an Idaho Corporate Income Tax form. Many states have separate versions of their tax returns for nonresidents or part-year residents - that is, people who earn taxable income in that state live in a different state, or who live in the state for only a portion of the year. These nonresident returns allow taxpayers to specify which which income is subject to the state's taxes, and which is not.
About the Corporate Income Tax
The IRS and most states require corporations to file an income tax return, with the exact filing requirements depending on the type of company.

Sole proprietorships or disregarded entities like LLCs are filed on Schedule C (or the state equivalent) of the owner's personal income tax return, flow-through entities like S Corporations or Partnerships are generally required to file an informational return equivilent to the IRS Form 1120S or Form 1065, and full corporations must file the equivalent of federal Form 1120 (and, unlike flow-through corporations, are often subject to a corporate tax liability).

Additional forms are available for a wide variety of specific entities and transactions including fiduciaries, nonprofits, and companies involved in other specific types of business.
Historical Past-Year Versions of Idaho FORM PTE-NROA
We have a total of ten past-year versions of FORM PTE-NROA in the TaxFormFinder archives, including for the previous tax year. Download past year versions of this tax form as PDFs here:
---

2021 FORM PTE-NROA
Form PTE-NROA, Nonresident Owner Agreement and Instructions 2021

2020 FORM PTE-NROA
Form PTE-NROA, Nonresident Owner Agreement and Instructions 2020

2019 FORM PTE-NROA
Form PTE-NROA, Nonresident Owner Agreement and Instructions 2019

2018 FORM PTE-NROA
Form PTE-NROA, Nonresident Owner Agreement 2018

2017 FORM PTE-NROA
EFO00263

2016 FORM PTE-NROA
Form PTE-NROA - Idaho Nonresident Owner Agreement 2016

2015 FORM PTE-NROA
FORM PTE-NROA

2014 FORM PTE-NROA
Form PTE-NROA

2013 FORM PTE-NROA
Form PTE-NROA
---
TaxFormFinder Disclaimer:
While we do our best to keep our list of Idaho Income Tax Forms up to date and complete, we cannot be held liable for errors or omissions. Is the form on this page out-of-date or not working? Please let us know and we will fix it ASAP.