Florida Form RTS-70
Florida Application For Common Paymaster R.04/14
There are
only 24 days left
until tax day on April 17th!
eFile your return online here

, or
request a six-month extension here

.
Application For Common Paymaster R.04/14
Form RTS-70

Application For Common Paymaster

RTS-70
R. 06/21
Rule 73B-10.037, F.A.C.
Effective 07/21
Page 1

A common paymaster is any member of a group of related corporations/limited liability companies (LLCs) treated as
corporations for federal income tax purposes that disburses wages to concurrent employees on behalf of the group.
To qualify as a group for reporting under a common paymaster:
• All entities must be corporations/LLCs.
• All corporations/LLCs must be employers.
• All corporations/LLCs must be related.
• There must be concurrent employment between the proposed common paymaster and all the related corporations/
LLCs.
Note: An agreement between corporations/LLCs, where one corporation/LLC agrees to consolidate the payroll of the
group for reemployment tax (formerly unemployment tax) purposes, does not qualify the group for common paymaster.
That is considered payrolling and is not allowed in Florida.
Concurrent employment is defined as "the existence of simultaneous employment relationships between an individual
and related corporations" under section 443.1216(1)(d)2, Florida Statutes, and is subject to verification. Attach a
copy of the Employer's Quarterly Report (RT-6), most recently filed, for each company/LLC, showing wages for all
concurrent employees. If concurrent employment recently began, and wages were not included on a prior report,
you must also complete and attach an Affidavit of Concurrent Employment (RTS-72). This form can be downloaded
at floridarevenue.com/forms.
Enter information for the corporation/LLC wishing to become the common paymaster for the group:
Legal name: _________________________________________________________________________________________________________
Mailing address:______________________________________________________________________________________________________
Payroll records maintained at:__________________________________________________________________________________________
Telephone Number	
–

–

FEIN	

Reemployment Tax Account Number

–

–

Corporations/LLCs shall be considered related for an entire quarter if they satisfy any one of the following four
tests at any time during the quarter. Additional information may be required to support your selection. Please
check one of the following:
q The corporations/LLCs are members of a "controlled group of corporations" as defined in s.1563 of the Internal
Revenue code of 1986, or would be members if paragraphs 1563(a)(4) and subsection 1563(b) did not apply.
q Fifty percent or more of the officers of one corporation/LLC are also officers of the other corporation(s)/LLC(s).
q If a corporation/LLC does not issue stock and;
• 50 percent or more of the members of the board of directors or other governing body of one corporation/LLC
are members of the board of directors or other governing body of the other corporation(s)/LLC(s), or;
• the holders of 50 percent or more of the voting power to select such members are also the holders of at least
50 percent of that power, with respect to the other corporation(s)/LLC(s).
q Thirty percent or more of the employees of one corporation/LLC are concurrent employees of the other
corporation/LLC.
(continued)

floridarevenue.com

RTS-70
R. 06/21
Page 2

Complete the following for related corporations/LLCs.
If the related corporation/LLC has not been assigned a reemployment tax account number, you must register each
corporation/LLC not registered. To register online go to floridarevenue.com/taxes/registration.
Reemployment Tax Account Number

Legal name of corporation or LLC:

–
–
–
–

Note:
•	

The common paymaster status must be approved by the Department before you can begin reporting as a common
paymaster.

•	

Once approved, the effective date of the common paymaster status begins the first day of the quarter, following the
date of the Department's approval letter.

•	

Common paymaster status cannot be made effective retroactively.

•	

Common paymaster status cannot be approved retroactively.

•	

All members of the group will be responsible for filing their own Employer's Quarterly Report (RT-6) for the quarter
prior to the effective date.

•	

Reporting as a common paymaster limits the amount of wages subject to reemployment tax to the current year
taxable wage base of the combined wages for concurrent employees. Quarterly reports still need to be filed for each
corporation/LLC to report any non-concurrent employees.

•	

Each corporation/LLC must reimburse the common paymaster for the wages and payroll taxes paid on the
corporation/LLC's behalf.  Each corporation/LLC must also record and expense the wages and payroll tax expenses
on its own financial statements for federal income tax purposes.

Being authorized to execute this application on behalf of the corporations/LLCs named, and under penalties of
perjury, I declare that I have read the foregoing application and that the facts stated in it are true.
Signature:_________________________________________________________	

Print name:____________________________________________________

Date:______________________________________________________________	

Official position:________________________________________________

	

	
	

Return address:	 Florida Department of Revenue	
P.O. Box 6510	
Tallahassee FL 32314-6510

floridarevenue.com

For assistance call:
850-488-6800


Extracted from PDF file 2022-florida-form-rts-70.pdf, last modified March 2021
More about the Florida Form RTS-70

Corporate Income Tax

TY 2022
We last updated the Application For Common Paymaster R.04/14 in March 2023, so this is the latest version of Form RTS-70, fully updated for tax year 2022. You can download or print current or past-year PDFs of Form RTS-70 directly from TaxFormFinder. You can print other Florida tax forms here.
---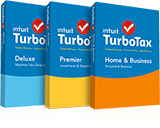 eFiling is easier, faster, and safer than filling out paper tax forms. File your Florida and Federal tax returns online with TurboTax in minutes. FREE for simple returns, with discounts available for TaxFormFinder users!
File Now with TurboTax
Other Florida Corporate Income Tax Forms:
TaxFormFinder has an additional 40 Florida income tax forms that you may need, plus all federal income tax forms.

View all 41 Florida Income Tax Forms
---
Form Sources:
Florida usually releases forms for the current tax year between January and April. We last updated Florida Form RTS-70 from the Department of Revenue in March 2023.
About the Corporate Income Tax
The IRS and most states require corporations to file an income tax return, with the exact filing requirements depending on the type of company.

Sole proprietorships or disregarded entities like LLCs are filed on Schedule C (or the state equivalent) of the owner's personal income tax return, flow-through entities like S Corporations or Partnerships are generally required to file an informational return equivilent to the IRS Form 1120S or Form 1065, and full corporations must file the equivalent of federal Form 1120 (and, unlike flow-through corporations, are often subject to a corporate tax liability).

Additional forms are available for a wide variety of specific entities and transactions including fiduciaries, nonprofits, and companies involved in other specific types of business.
Historical Past-Year Versions of Florida Form RTS-70
We have a total of eight past-year versions of Form RTS-70 in the TaxFormFinder archives, including for the previous tax year. Download past year versions of this tax form as PDFs here:
---

2016 Form RTS-70

2015 Form RTS-70
RTS-70
---
TaxFormFinder Disclaimer:
While we do our best to keep our list of Florida Income Tax Forms up to date and complete, we cannot be held liable for errors or omissions. Is the form on this page out-of-date or not working? Please let us know and we will fix it ASAP.