Florida Form RT-83
Florida To Employees
Tax day has passed, and refunds are being processed!
You can still
e-file a late tax return here

with TurboTax
To Employees
Form RT-83

RT-83
R. 04/15

To Employees:
•	 Your Employer is registered with the Florida Department of Revenue as an employer who is
liable under the Florida Reemployment Assistance Program* Law. This means that You, as
employees, are covered by the Reemployment Assistance Program.
•	 Reemployment taxes finance the benefits paid to eligible unemployed workers. Those taxes
are paid by your employer and, by law, cannot be deducted from employee's wages.
•	 You may be eligible to receive unemployment compensation benefits if you meet the following
requirements:
1.	
2.	
3.	
4.	

You must be totally or partially unemployed through no fault of your own.
You must register for work and file a claim.
You must have sufficient employment and wages.
You must be Able to work and Available for work.

•	 You may file a claim for partial unemployment for any week you work less than full time due to
lack of work if your wages during that week are less than your weekly benefit amount.
•	 You must report all earnings while claiming benefits. Failure to do so is a third degree felony with
a maximum penalty of 5 years imprisonment and a $5,000 fine.
•	 Any employee who is discharged for misconduct connected with work may be disqualified from
1 to 52 weeks and until the worker has earned in new work, at least 17 times the weekly benefit
amount of his or her claim.
•	 Any employee who voluntarily quits a job without good cause attributable to the employer, may
be disqualified until the worker has earned in new work, at least 17 times the weekly benefit
amount of his or her claim.
•	 If you have any questions regarding filing a claim for reemployment assistance benefits, call the
Department of Economic Opportunity, Reemployment Assistance Program at
800-204-2418 or visit the website: www.floridajobs.org
Department of Economic Opportunity
Division of Workforce Services
Reemployment Assistance Program
MSC 229
107 East Madison Street
Tallahassee, Florida 32399-4135
This notice must be posted in accordance with Section 443.151(1) Florida Statutes, of the
Florida Reemployment Assistance Program Law.
*Formerly Unemployment Compensation Program


Extracted from PDF file 2017-florida-form-rt-83.pdf, last modified April 2015
More about the Florida Form RT-83

Corporate Income Tax

TY 2017
We last updated the To Employees in February 2018, so this is the latest version of Form RT-83, fully updated for tax year 2017. You can download or print current or past-year PDFs of Form RT-83 directly from TaxFormFinder. You can print other Florida tax forms here.
---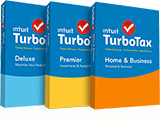 eFiling is easier, faster, and safer than filling out paper tax forms. File your Florida and Federal tax returns online with TurboTax in minutes. FREE for simple returns, with discounts available for TaxFormFinder users!
File Now with TurboTax
Other Florida Corporate Income Tax Forms:
TaxFormFinder has an additional 40 Florida income tax forms that you may need, plus all federal income tax forms.

View all 41 Florida Income Tax Forms
---
Form Sources:
Florida usually releases forms for the current tax year between January and April. We last updated Florida Form RT-83 from the Department of Revenue in February 2018.
About the Corporate Income Tax
The IRS and most states require corporations to file an income tax return, with the exact filing requirements depending on the type of company.

Sole proprietorships or disregarded entities like LLCs are filed on Schedule C (or the state equivalent) of the owner's personal income tax return, flow-through entities like S Corporations or Partnerships are generally required to file an informational return equivilent to the IRS Form 1120S or Form 1065, and full corporations must file the equivalent of federal Form 1120 (and, unlike flow-through corporations, are often subject to a corporate tax liability).

Additional forms are available for a wide variety of specific entities and transactions including fiduciaries, nonprofits, and companies involved in other specific types of business.
Historical Past-Year Versions of Florida Form RT-83
We have a total of three past-year versions of Form RT-83 in the TaxFormFinder archives, including for the previous tax year. Download past year versions of this tax form as PDFs here:
---

2017 Form RT-83

2016 Form RT-83
RT-83

2015 Form RT-83
RT-83
---
TaxFormFinder Disclaimer:
While we do our best to keep our list of Florida Income Tax Forms up to date and complete, we cannot be held liable for errors or omissions. Is the form on this page out-of-date or not working? Please let us know and we will fix it ASAP.