Federal Form W-11
Federal Hiring Incentives to Restore Employment (HIRE) Act Employee Affidavit
Hiring Incentives to Restore Employment (HIRE) Act Employee Affidavit
Form W-11 (Rev. April 2010 & June 2010)

W-11

Form
(April 2010)
Department of the Treasury
Internal Revenue Service

Hiring Incentives to Restore Employment (HIRE) Act
Employee Affidavit
▶

Do not send this form to the IRS. Keep this form for your records.

To be completed by new employee. Affidavit is not valid unless employee signs it.
I certify that I have been unemployed or have not worked for anyone for more than 40 hours during the 60-day period ending on the
date I began employment with this employer.
Your name
First date of employment

Social security number ▶
/

/

Name of employer

Under penalties of perjury, I declare that I have examined this affidavit and, to the best of my knowledge and belief, it is true, correct,
and complete.
Date

Employee's signature ▶

Instructions to the
Employer
Section references are to the Internal
Revenue Code.

Purpose of Form
Use Form W-11 to confirm that an
employee is a qualified employee under
the HIRE Act. You can use another
similar statement if it contains the
information above and the employee
signs it under penalties of perjury.
Only employees who meet all the
requirements of a qualified employee
may complete this affidavit or similar
statement. You cannot claim the HIRE
Act benefits, including the payroll tax
exemption or the new hire retention
credit, unless the employee completes
and signs this affidavit or similar
statement under penalties of perjury and
is otherwise a qualified employee.

A "qualified employee" is an employee
who:
• begins employment with you after
February 3, 2010, and before January 1,
2011;
• certifies by signed affidavit, or similar
statement under penalties of perjury, that
he or she has not been employed for
more than 40 hours during the 60-day
period ending on the date the employee
begins employment with you;

▶

/

/

your sibling or stepsibling, your parent or
an ancestor of your parent, your
stepparent, your niece or nephew, your
aunt or uncle, or your in-law. An
employee also is related to you if he or
she is related to anyone who owns more
than 50% of your outstanding stock or
capital and profits interest or is your
dependent or a dependent of anyone
who owns more than 50% of your
outstanding stock or capital and profits
interest.

• is not employed by you to replace
another employee unless the other
employee separated from employment
voluntarily or for cause (including
downsizing); and

If you are an estate or trust, see
section 51(i)(1) and section 152(d)(2) for
more details.

• is not related to you. An employee is
related to you if he or she is your child or
a descendent of your child,

CAUTION

Cat. No. 10744F

!
▲

Do not send this form to the IRS.
Keep it with your other payroll
and income tax records.

Form W-11 (4-2010)

W-11

Form
(Rev. June 2010)

Hiring Incentives to Restore Employment (HIRE) Act
Employee Affidavit

Department of the Treasury
Internal Revenue Service

▶

OMB No. 1545-2173

Do not send this form to the IRS. Keep this form for your records.

To be completed by new employee. Affidavit is not valid unless employee signs it.
I certify that I have been unemployed or have not worked for anyone for more than 40 hours during the 60-day period ending on the
date I began employment with this employer.
Your name
First date of employment

Social security number ▶
/

/

Name of employer

Under penalties of perjury, I declare that I have examined this affidavit and, to the best of my knowledge and belief, it is true, correct,
and complete.
Date

Employee's signature ▶

Instructions to the
Employer
Section references are to the Internal
Revenue Code.

Purpose of Form
Use Form W-11 to confirm that an
employee is a qualified employee under
the HIRE Act. You can use another
similar statement if it contains the
information above and the employee
signs it under penalties of perjury.
Only employees who meet all the
requirements of a qualified employee
may complete this affidavit or similar
statement. You cannot claim the HIRE
Act benefits, including the payroll tax
exemption or the new hire retention
credit, unless the employee completes
and signs this affidavit or similar
statement under penalties of perjury and
is otherwise a qualified employee.
A "qualified employee" is an employee
who:
• begins employment with you after
February 3, 2010, and before January 1,
2011;
• certifies by signed affidavit, or similar
statement under penalties of perjury, that
he or she has not been employed for
more than 40 hours during the 60-day
period ending on the date the employee
begins employment with you;
• is not employed by you to replace
another employee unless the other
employee separated from employment
voluntarily or for cause (including
downsizing); and

/

▶

/

• is not related to you. An employee is
related to you if he or she is your child or
a descendent of your child, your sibling
or stepsibling, your parent or an
ancestor of your parent, your stepparent,
your niece or nephew, your aunt or
uncle, or your in-law. An employee also
is related to you if he or she is related to
anyone who owns more than 50% of
your outstanding stock or capital and
profits interest or is your dependent or a
dependent of anyone who owns more
than 50% of your outstanding stock or
capital and profits interest.

Our legal right to ask for information is
Internal Revenue Code section 6001 and
the purpose of the form is stated in the
instructions. This collection of the
information is required to obtain certain
tax benefits.

If you are an estate or trust, see
section 51(i)(1) and section 152(d)(2) for
more details.

The time needed to complete this form
will vary depending on individual
circumstances. The estimated average
time is:

¶
!
CAUTION

Do not send this form to the IRS.
Keep it with your other payroll
and income tax records.

Paperwork Reduction Act Notice. The
Paperwork Reduction Act of 1980
requires that when we ask you for
information we must first tell you our
legal right to ask for the information, why
we are asking for it, and how it will be
used. We must also tell you what could
happen if we do not receive it and
whether your response is voluntary,
required to obtain a benefit, or
mandatory under the law. You are not
required to provide the information
requested on a form that is subject to
the Paperwork Reduction Act unless the
form displays a valid OMB control
number. Books or records relating to a
form or its instructions must be retained
as long as their contents may become
material in the administration of any
Internal Revenue law. Generally, tax
returns and return information are
confidential, as stated in Code section
6103.

Cat. No. 10744F

If you do not retain this record or give
fraudulent information, we may have to
disallow certain exemptions and credits,
and you also may be charged penalties
and be subject to criminal prosecution.
This could make the tax higher or delay
any refund. Interest may also be
charged.

Recordkeeping . .
Preparing the form
Learning about the
law or the form
.

.
.

. 1 hr., 25 min.
. . . 25 min.

.

.

.

. 24 min.

If you have comments regarding the
accuracy of this time estimate or you
have suggestions for making this form
simpler, we would be happy to hear from
you. You can write to the Internal
Revenue Service, Tax Products
Coordinating Committee,
SE:W:CAR:MP:T:T:SP, 1111 Constitution
Ave. NW, IR-6526, Washington, DC
20224. Do not send the form to this
address.
Please keep this notice with your
records. It may help you if we ask you for
other information. If you have any
questions about the rules for filing and
giving information, please call or visit any
Internal Revenue Service office.

Form W-11 (Rev. 6-2010)


Extracted from PDF file 2021-federal-form-w-11.pdf, last modified January 2010
More about the Federal Form W-11

Corporate Income Tax
No longer on site. Only available for 2010.
We last updated the Hiring Incentives to Restore Employment (HIRE) Act Employee Affidavit in April 2022, and the latest form we have available is for tax year 2021. This means that we don't yet have the updated form for the current tax year. Please check this page regularly, as we will post the updated form as soon as it is released by the Federal Internal Revenue Service. You can print other Federal tax forms here.
---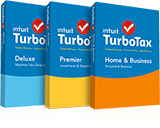 eFiling is easier, faster, and safer than filling out paper tax forms. File your Federal and Federal tax returns online with TurboTax in minutes. FREE for simple returns, with discounts available for TaxFormFinder users!
File Now with TurboTax
Other Federal Corporate Income Tax Forms:
TaxFormFinder has an additional 774 Federal income tax forms that you may need, plus all federal income tax forms.

View all 775 Federal Income Tax Forms
---
Form Sources:
The Internal Revenue Service usually releases income tax forms for the current tax year between October and January, although changes to some forms can come even later. We last updated Federal Form W-11 from the Internal Revenue Service in April 2022.
About the Corporate Income Tax
The IRS and most states require corporations to file an income tax return, with the exact filing requirements depending on the type of company.

Sole proprietorships or disregarded entities like LLCs are filed on Schedule C (or the state equivalent) of the owner's personal income tax return, flow-through entities like S Corporations or Partnerships are generally required to file an informational return equivilent to the IRS Form 1120S or Form 1065, and full corporations must file the equivalent of federal Form 1120 (and, unlike flow-through corporations, are often subject to a corporate tax liability).

Additional forms are available for a wide variety of specific entities and transactions including fiduciaries, nonprofits, and companies involved in other specific types of business.
Historical Past-Year Versions of Federal Form W-11
We have a total of eight past-year versions of Form W-11 in the TaxFormFinder archives, including for the previous tax year. Download past year versions of this tax form as PDFs here:
---

2021 Form W-11
Form W-11 (Rev. April 2010 & June 2010)

2020 Form W-11
Form W-11 (Rev. April 2010 & June 2010)

2019 Form W-11
Form W-11 (Rev. April 2010 & June 2010)

2017 Form W-11
Form W-11 (Rev. June 2010)

2016 Form W-11
Form W-11 (Rev. June 2010)

2015 Form W-11
Form W-11 (Rev. June 2010)

2012 Form W-11
Form W-11 (Rev. June 2010)

2011 Form W-11
Form W-11 (Rev. June 2010)
---
TaxFormFinder Disclaimer:
While we do our best to keep our list of Federal Income Tax Forms up to date and complete, we cannot be held liable for errors or omissions. Is the form on this page out-of-date or not working? Please let us know and we will fix it ASAP.