Federal Form 8609-A
Federal Annual Statement for Low-Income Housing Credit
Annual Statement for Low-Income Housing Credit
Form 8609-A (Rev. December 2008)

Form

8609-A

(Rev. December 2008)

©

Department of the Treasury
Internal Revenue Service

File with owner's federal income tax return.
© See separate instructions.

Name(s) shown on return

Part I

OMB No. 1545-0988

Annual Statement for Low-Income Housing Credit

Attachment
Sequence No.

36

Identifying number

Compliance Information
Yes No

A
B

©

Building identification number (BIN)
This Form 8609-A is for (check the box)
section 42(e) rehabilitation expenditures

©

a newly constructed or existing building

C

Do you have in your records the original Form 8609 (or a copy thereof) signed and issued by the housing credit
agency for the building in A?
If "No," see the instructions and stop here—do not go to Part II.
D Did the building in A qualify as a part of a qualified low-income housing project and meet the requirements of
section 42 as of the end of the tax year for which this form is being filed?
If "No," see the instructions and stop here—do not go to Part II.
E Was there a decrease in the qualified basis of the building in A for the tax year for which this form is being
filed?
If "Yes," see the instructions. If "No," and the entire credit has been claimed in prior tax years, stop here—do
not go to Part II.
Computation of Credit
Part II
1
1 Eligible basis of building
2
3
4
5
6
7
8
9
10
11
12
13
14
15
16
17
18

Low-income portion (smaller of unit fraction or floor space fraction) (if first year of the credit
period, see instructions)
Qualified basis of low-income building. Multiply line 1 by line 2 (see instructions for exceptions)
Part-year adjustment for disposition or acquisition during the tax year
Credit percentage
Multiply line 3 or line 4 by the percentage on line 5
Additions to qualified basis, if any
Part-year adjustment for disposition or acquisition during the tax year
Credit percentage. Enter one-third of the percentage on line 5
Multiply line 7 or line 8 by the percentage on line 9
Section 42(f)(3)(B) modification
Add lines 10 and 11
Credit for building before line 14 reduction. Subtract line 12 from line 6
Disallowed credit due to federal grants (see instructions)
Credit allowed for building for tax year. Subtract line 14 from line 13, but do not enter more than
the amount shown on Form 8609, Part I, line 1b
Taxpayer's proportionate share of credit for the year (see instructions)
Adjustments for deferred first-year credit (see instructions)
Taxpayer's credit. Combine lines 16 and 17. Enter here and on Form 8586 (see instructions)

For Paperwork Reduction Act Notice, see separate instructions.

Cat No. 38841T

2
3
4
5
6
7
8
9
10
11
12
13
14

.

.

.

15
16
17
18
Form 8609-A (Rev. 12-2008)


Extracted from PDF file 2016-federal-form-8609-a.pdf, last modified February 2009
More about the Federal Form 8609-A

Other

Tax Credit

TY 2016
We last updated the Annual Statement for Low-Income Housing Credit in May 2017, so this is the latest version of Form 8609-A, fully updated for tax year 2016. You can download or print current or past-year PDFs of Form 8609-A directly from TaxFormFinder. You can print other Federal tax forms here.
---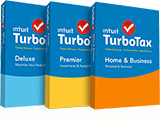 eFiling is easier, faster, and safer than filling out paper tax forms. File your Federal and Federal tax returns online with TurboTax in minutes. FREE for simple returns, with discounts available for TaxFormFinder users!
File Now with TurboTax
Other Federal Other Forms:
TaxFormFinder has an additional 774 Federal income tax forms that you may need, plus all federal income tax forms.

View all 775 Federal Income Tax Forms
---
Form Sources:
The Internal Revenue Service usually releases income tax forms for the current tax year between October and January, although changes to some forms can come even later. We last updated Federal Form 8609-A from the Internal Revenue Service in May 2017.
Form 8609-A is a Federal Other form. States often have dozens of even hundreds of various tax credits, which, unlike deductions, provide a dollar-for-dollar reduction of tax liability. Some common tax credits apply to many taxpayers, while others only apply to extremely specific situations. In most cases, you will have to provide evidence to show that you are eligible for the tax credit, and calculate the amount of the credit to which you are entitled.
Historical Past-Year Versions of Federal Form 8609-A
We have a total of four past-year versions of Form 8609-A in the TaxFormFinder archives, including for the previous tax year. Download past year versions of this tax form as PDFs here:
---

2016 Form 8609-A
Form 8609-A (Rev. December 2008)

2015 Form 8609-A
Form 8609-A (Rev. December 2008)

2012 Form 8609-A
Form 8609-A (Rev. December 2008)

2011 Form 8609-A
Form 8609-A (Rev. December 2008)
---
TaxFormFinder Disclaimer:
While we do our best to keep our list of Federal Income Tax Forms up to date and complete, we cannot be held liable for errors or omissions. Is the form on this page out-of-date or not working? Please let us know and we will fix it ASAP.