Federal Form 6729-B
Federal Shopping Review Sheet
Form 6729-B is obsolete, and is no longer supported by the Federal Department of Revenue.
Shopping Review Sheet
Form 8594 (Rev. November 2021)

Form

8594

Asset Acquisition Statement

OMB No. 1545-0074

Under Section 1060

(Rev. November 2021)
Department of the Treasury
Internal Revenue Service

▶

Attachment

▶ Attach to your income tax return.
Go to www.irs.gov/Form8594 for instructions and the latest information.

Name as shown on return

Sequence No.

169

Identifying number as shown on return

Check the box that identifies you:
Purchaser
Seller

Part I
1

General Information

Name of other party to the transaction

Other party's identifying number

Address (number, street, and room or suite no.)

City or town, state, and ZIP code

2

3 Total sales price (consideration)

Date of sale

Part II
4

Original Statement of Assets Transferred
Allocation of sales price

Aggregate fair market value (actual amount for Class I)

Assets

Class I

$

$

Class II

$

$

Class III

$

$

Class IV

$

$

Class V

$

$

Class VI and VII

$

$

Total
$
$
5 Did the purchaser and seller provide for an allocation of the sales price in the sales contract or in another
written document signed by both parties? . . . . . . . . . . . . . . . . . . . . .

Yes

No

If "Yes," are the aggregate fair market values (FMV) listed for each of asset Classes I, II, III, IV, V, VI, and VII
the amounts agreed upon in your sales contract or in a separate written document? . . . . . . . .

Yes

No

6 In the purchase of the group of assets (or stock), did the purchaser also purchase a license or a covenant
not to compete, or enter into a lease agreement, employment contract, management contract, or similar
arrangement with the seller (or managers, directors, owners, or employees of the seller)? . . . . . .

Yes

No

If "Yes," attach a statement that specifies (a) the type of agreement and (b) the maximum amount of
consideration (not including interest) paid or to be paid under the agreement. See instructions.
For Paperwork Reduction Act Notice, see separate instructions.

Cat. No. 63768Z

Form 8594 (Rev. 11-2021)

Form 8594 (Rev. 11-2021)

Page

2

Part III Supplemental Statement—Complete only if amending an original statement or previously filed supplemental
statement because of an increase or decrease in consideration. See instructions.
7 Tax year and tax return form number with which the original Form 8594 and any supplemental statements were filed.

8

Assets

Allocation of sales price as previously reported

Redetermined allocation of sales price

Increase or (decrease)

Class I

$

$

$

Class II

$

$

$

Class III

$

$

$

Class IV

$

$

$

Class V

$

$

$

Class VI and VII

$

$

$

Total
$
9 Reason(s) for increase or decrease. Attach additional sheets if more space is needed.

$

Form 8594 (Rev. 11-2021)


Extracted from PDF file 2021-federal-form-6729-b.pdf, last modified November 2021
More about the Federal Form 6729-B

Corporate Income Tax
We last updated the Shopping Review Sheet in January 2022, and the latest form we have available is for tax year 2021. This means that we don't yet have the updated form for the current tax year. Please check this page regularly, as we will post the updated form as soon as it is released by the Federal Internal Revenue Service. You can print other Federal tax forms here.
---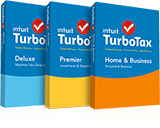 eFiling is easier, faster, and safer than filling out paper tax forms. File your Federal and Federal tax returns online with TurboTax in minutes. FREE for simple returns, with discounts available for TaxFormFinder users!
File Now with TurboTax
Other Federal Corporate Income Tax Forms:
TaxFormFinder has an additional 774 Federal income tax forms that you may need, plus all federal income tax forms.

View all 775 Federal Income Tax Forms
---
Form Sources:
The Internal Revenue Service usually releases income tax forms for the current tax year between October and January, although changes to some forms can come even later. We last updated Federal Form 6729-B from the Internal Revenue Service in January 2022.
About the Corporate Income Tax
The IRS and most states require corporations to file an income tax return, with the exact filing requirements depending on the type of company.

Sole proprietorships or disregarded entities like LLCs are filed on Schedule C (or the state equivalent) of the owner's personal income tax return, flow-through entities like S Corporations or Partnerships are generally required to file an informational return equivilent to the IRS Form 1120S or Form 1065, and full corporations must file the equivalent of federal Form 1120 (and, unlike flow-through corporations, are often subject to a corporate tax liability).

Additional forms are available for a wide variety of specific entities and transactions including fiduciaries, nonprofits, and companies involved in other specific types of business.
Historical Past-Year Versions of Federal Form 6729-B
We have a total of nine past-year versions of Form 6729-B in the TaxFormFinder archives, including for the previous tax year. Download past year versions of this tax form as PDFs here:
---

2021 Form 6729-B
Form 8594 (Rev. November 2021)

2020 Form 6729-B
Form 8594 (Rev. December 2012)

2019 Form 6729-B
Form 6729-B (Rev. 10-2012)

2018 Form 6729-B
Form 6729-B (Rev. 10-2012)

2017 Form 6729-B
Form 6729-B (Rev. 10-2012)

2016 Form 6729-B
Form 6729-B (Rev. 10-2012)

2015 Form 6729-B
Form 6729-B (Rev. 10-2012)

2012 Form 6729-B
Form 6729B (Rev. 2-2009)

2011 Form 6729-B
Form 6729B (Rev. 2-2009)
---
TaxFormFinder Disclaimer:
While we do our best to keep our list of Federal Income Tax Forms up to date and complete, we cannot be held liable for errors or omissions. Is the form on this page out-of-date or not working? Please let us know and we will fix it ASAP.