Federal Form 2210-F
Federal Underpayment of Estimated Tax by Farmers and Fishermen
Underpayment of Estimated Tax by Farmers and Fishermen
2018 Form 2210-F

Form

2210-F

Department of the Treasury
Internal Revenue Service

Underpayment of Estimated Tax by
Farmers and Fishermen

OMB No. 1545-0074

2018

Attach to Form 1040, Form 1040NR, or Form 1041.
▶ Go to www.irs.gov/Form2210F for instructions and the latest information.
▶

Attachment
Sequence No. 06A
Identifying number

Name(s) shown on tax return

Generally, you do not need to file Form 2210-F. The IRS will figure any penalty you owe and send you a bill. File Form
2210-F only if one or both of the boxes in Part I apply to you. If you do not need to file Form 2210-F, you still can use it
to figure your penalty. Enter the amount from line 16 on the penalty line of your return, but do not attach Form 2210-F.
Part I
A
B

Part II
1
2
3
4
a
b
c
d
e
f
g
5
6
7
8
9
10
11

12
13

Reasons for Filing. Check applicable boxes. If neither applies, do not file Form 2210-F.
You request a waiver. In certain circumstances, the IRS will waive all or part of the penalty. See Waiver of Penalty in the
instructions.
You filed or are filing a joint return for either 2017 or 2018, but not for both years, and line 10 below is smaller than line 7
below.

Figure Your Underpayment

Enter your 2018 tax after credits from Form 1040, line 13; Form 1040NR, line 53; or Form 1041,
Schedule G, line 3 . . . . . . . . . . . . . . . . . . . . . . . . . .
Other taxes, including self-employment tax and, if applicable, Additional Medicare Tax and/or
Net Investment Income Tax (see instructions) . . . . . . . . . . . . . . . . .
Add lines 1 and 2. If less than $1,000, you do not owe a penalty; do not file Form 2210-F . .
Refundable credits you claimed on your tax return.
Earned income credit (EIC) . . . . . . . . . . . . .
4a
Additional child tax credit . . . . . . . . . . . . .
4b
American opportunity credit (Form 8863, line 8) . . . . . .
4c
Credit for federal tax paid on fuels . . . . . . . . . . .
4d
Premium tax credit . . . . . . . . . . . . . . . .
4e
Credit determined under section 1341(a)(5)(B) (see instructions) .
4f
Health coverage tax credit . . . . . . . . . . . . .
4g
Add lines 4a through 4g . . . . . . . . . . . . . . . . . . . . . . . .
Current year tax. Subtract line 5 from line 3. If less than $1,000, you do not owe a penalty; do
not file Form 2210-F . . . . . . . . . . . . . . . . . . . . . . . . .
Multiply line 6 by 66 2/3% (0.667) . . . . . . . . . . .
7
Withholding taxes. Do not include any estimated tax payments on this line (see instructions) .
Subtract line 8 from line 6. If less than $1,000, you do not owe a penalty; do not file Form 2210-F
Enter the tax shown on your 2017 tax return (see instructions if your 2018 filing status changed to
or from married filing jointly) . . . . . . . . . . . . . . . . . . . . . . .
Required annual payment. Enter the smaller of line 7 or line 10 . . . . . . . . . .
Note: If line 8 is equal to or more than line 11, stop here; you do not owe the penalty. Do not file
Form 2210-F unless you checked box B above.
Enter the estimated tax payments you made by January 15, 2019, and any federal income tax
and excess social security or tier 1 railroad retirement tax withheld during 2018 . . . . . .
Underpayment. Subtract line 12 from line 11. If the result is zero or less, stop here; you do not
owe the penalty. Do not file Form 2210-F unless you checked box B above
. . . . . .

Part III

1
2
3

5
6
8
9
10
11

12
13

Figure the Penalty

14

Enter the date the amount on line 13 was paid or April 15, 2019, whichever is earlier .

.

.

.

14

15

Number of days from January 15, 2019, to the date on line 14

.

15

16

Penalty.

Underpayment
×
on line 13

Number of days on line 15
× 0.06
365

.

.

.

.

.

.

.

.

.

.

.

.

.

.

.

.

.

.

.

▶

/

/ 19

16

• Form 1040 filers, enter the amount from line 16 on Form 1040, line 23.
• Form 1040NR filers, enter the amount from line 16 on Form 1040NR, line 76.
• Form 1041 filers, enter the amount from line 16 on Form 1041, line 27.
For Paperwork Reduction Act Notice, see separate instructions.

Cat. No. 11745A

Form 2210-F (2018)


Extracted from PDF file 2018-federal-form-2210-f.pdf, last modified January 2019
More about the Federal Form 2210-F

Other

Estimated
We last updated the Underpayment of Estimated Tax by Farmers and Fishermen in February 2019, and the latest form we have available is for tax year 2018. This means that we don't yet have the updated form for the current tax year. Please check this page regularly, as we will post the updated form as soon as it is released by the Federal Internal Revenue Service. You can print other Federal tax forms here.
---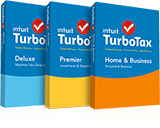 eFiling is easier, faster, and safer than filling out paper tax forms. File your Federal and Federal tax returns online with TurboTax in minutes. FREE for simple returns, with discounts available for TaxFormFinder users!
File Now with TurboTax
Other Federal Other Forms:
TaxFormFinder has an additional 774 Federal income tax forms that you may need, plus all federal income tax forms.

View all 775 Federal Income Tax Forms
---
Form Sources:
The Internal Revenue Service usually releases income tax forms for the current tax year between October and January, although changes to some forms can come even later. We last updated Federal Form 2210-F from the Internal Revenue Service in February 2019.
Form 2210-F is a Federal Other form. While most taxpayers have income taxes automatically withheld every pay period by their employer, taxpayers who earn money that is not subject to withholding (such as self employed income, investment returns, etc) are often required to make estimated tax payments on a quarterly basis. Failure to make correct estimated payments can result in interest or penalties.
Historical Past-Year Versions of Federal Form 2210-F
We have a total of seven past-year versions of Form 2210-F in the TaxFormFinder archives, including for the previous tax year. Download past year versions of this tax form as PDFs here:
---

2018 Form 2210-F
2018 Form 2210-F

2017 Form 2210-F
2017 Form 2210-F

2016 Form 2210-F
2016 Form 2210-F

2015 Form 2210-F
2015 Form 2210-F

2014 Form 2210-F
2014 Form 2210-F

2012 Form 2210-F
2012 Form 2210-F

2011 Form 2210-F
2011 Form 2210-F
---
TaxFormFinder Disclaimer:
While we do our best to keep our list of Federal Income Tax Forms up to date and complete, we cannot be held liable for errors or omissions. Is the form on this page out-of-date or not working? Please let us know and we will fix it ASAP.