Federal Form 14402
Federal Internal Revenue Code (IRC) Section 6702(d) Frivolous Tax Submissions Penalty Reduction
Internal Revenue Code (IRC) Section 6702(d) Frivolous Tax Submissions Penalty Reduction
Form 14402 (11-2012)

Department of the Treasury - Internal Revenue Service

Form

14402

(November 2012)

Internal Revenue Code (IRC) Section 6702(d)
Frivolous Tax Submissions Penalty Reduction

IRC 6702(d) allows for a reduction in the penalty imposed by IRC section 6702(a) or 6702(b). The amount of a penalty (or the combined
amount of multiple penalties) under IRC section 6702(a) or (b) will be reduced to $500 if you meet all of the requirements described in
Revenue Procedure 2012-43. By filing and signing this form, you are submitting a written request for IRC 6702(d) penalty reduction.

Section I - Requestor's Information
Name

Taxpayer Identification Number

List any other names used in prior six years

Contact number

Best hours to call

** If you and your spouse jointly filed a frivolous return or submission, each of you has been assessed a section 6702 penalty. Each of
you must submit a separate request for reduction of your section 6702 penalty liabilities.

Section II - Eligibility Requirements
Answer each question by marking "YES" or "NO"

YES

NO

1. Have you previously received a IRC section 6702 penalty reduction
2. Has the United States filed suit against you either to collect your IRC section 6702(a) or (b) penalty liabilities or to
reduce any assessment of your section 6702 penalty liabilities to judgment
3. Have you entered into a partial payment installment agreement with the IRS
4. Have you entered into a closing agreement with the IRS under IRC section 7121 with respect to your penalty or
penalties under section 6702
5. Do you have an open bankruptcy case
If you answered "YES" to any question (1-5), you are NOT eligible for a penalty reduction.
6. Have you filed all federal tax returns due for the six years prior to the date of the request
7. Have you (a) fully paid all of your federal tax liabilities, including interest and penalties other than the IRC section
6702 penalty liabilities that are the subject of the request or (b) entered into an installment agreement to fully pay all of
your federal tax liabilities due, including any section 6702 penalty liabilities
8. If you are an employer, have you made all required deposits of Federal employment taxes under subtitle C of the
Code for the current quarter and prior two quarters
If you answered "NO" to any question (6-8), you are NOT eligible for a penalty reduction.
9. Have you submitted an offer-in-compromise (i.e. Form 656) to the IRS
If you answered "YES" to question 9, you are NOT eligible for a penalty reduction unless (circle 1, 2, or 3 if
applicable):
1-you have withdrawn the offer in writing,
2-the IRS has returned the offer to you without accepting it, or
3-the IRS has rejected the offer (and you are not pursing an administrative appeal of the rejection).

Catalog Number 59694G

www.irs.gov

Form 14402 (11-2012)

Page 2

Section III - Payment Information (minimum payment is $250.00 unless you are in compliance with a full payment
installment agreement)
YES

NO

1. Have you made an electronic payment or included a payment of at least $250 (and up to $500) with this request
Amount enclosed

Check number

Electronic payment amount

Payment date

2. Have you entered into an approved installment agreement with the IRS
If you answered "NO" to both questions 1 and 2, then you will NOT receive a reduction of your section 6702
penalty liabilities.

Section IV - Request For Penalty Reduction Relief
Requested Penalty Reduction
Tax form number(s)

Tax year(s)

Section V - Declaration Under Penalties Of Perjury
I understand and agree that if a reduction is granted, I will not be entitled to another reduction if the IRC section 6702 penalty is
assessed again.
If I am under an installment agreement, I understand that if I meet all the requirements and my request for reduction is approved, the
penalty or penalties will be reduced only upon completion of all payments required to satisfy all outstanding tax liabilities other than the
section 6702 penalties that exceed $500 and are the subject of this request. In addition, if prior to completion of these payments, I am
declared in default of an installment agreement, the penalty will not be reduced.
I understand that any request for reduction of my section 6702 penalty liabilities will be rejected if it does not meet all of the conditions
of Revenue Procedure 2012-43, asserts positions identified as frivolous under section 6702(c), or is determined to have been made
with an intention to delay or impede tax administration. I understand that I will be notified of the rejection and that I cannot appeal the
rejection of my request to the IRS Office of Appeals for any reason. If my reduction request is rejected, I understand that any payment
submitted with this request will be applied against any outstanding section 6702 penalty liability due.
Under penalties of perjury, I declare that I have filed all returns (including any accompanying schedules and statements) and paid or
entered into a full payment installment agreement to pay all taxes and liabilities as described in Revenue Procedure 2012-43. To the
best of my knowledge and belief, the information on this form is true, correct, and complete.
Signature

Date signed

Privacy Act and Paperwork Reduction Act Notice
We ask for the information on this form to carry out the Internal Revenue Laws of the United States. Section 6702(d) and Revenue Procedure 2012-43
describe the conditions under which you may request a reduction of assessed section 6702 penalty liabilities. Section 6109 requires that you provide
your taxpayer identification number (TIN). You may use Form 14402 to request a section 6702 penalty reduction. You are required to provide the
information requested on this form only if you wish to have your unpaid section 6702 penalty liabilities reduced. We need this information to ensure that
you have met the requirements of section 6702(d) and Revenue Procedure 2012-43. If you do not provide this information, your request will be denied.
You may be subject to civil and criminal penalties if you provide false or fraudulent information.
We may disclose this information to the Department of Justice for civil or criminal litigation, and to cities, states, and the District of Columbia for use in
administering their tax laws. We may also disclose this information to other countries under a tax treaty, to Federal and state agencies to enforce
Federal nontax criminal laws, or to Federal law enforcement and intelligence agencies to combat terrorism. Generally, tax returns and tax return
information are confidential, as required by section 6103.
You are not required to provide the information requested on a form that is subject to the Paperwork Reduction Act unless the form displays a valid OMB
control number. Books or records relating to a form or its instructions must be retained as long as their contents may become material in the
administration of any Internal Revenue law.
The time needed to complete this form will vary depending on particular circumstances. The estimated average time is:
Recordkeeping……………………………………………
Learning about the law of the form………………………
Preparing the form……………………………………….
Copying, assembling, and sending the form to the IRS….
Catalog Number 59694G

www.irs.gov

Form 14402 (11-2012)

Page 3

Instructions for Form 14402, Internal Revenue Code (IRC) Section 6702(d)
Frivolous Tax Submissions Penalty Reduction
General Instructions
Purpose of Form
Use Form 14402 to request a reduction in your unpaid section 6702 penalty liabilities. Section 6702(d) of the Internal Revenue Code
authorizes the Internal Revenue Service (IRS) to reduce the amount of the frivolous tax submissions penalty assessed under section
6702(a) or (b) if the IRS determines that a reduction would promote compliance with and administration of the Federal tax laws.
Revenue Procedure 2012-43 describes the requirements you must meet to qualify for reduction.
The Service will treat a written statement that includes the same information prescribed by Form 14402 and these instructions as the
submission of Form 14402 if the statement is filed in accordance with Revenue Procedure 2012-43 and these instructions.
Do not use Form 14402 if you want to challenge the merits of a section 6702 penalty assessment. Other procedures may be available
to challenge the merits, such as paying the penalty and filing a refund claim or raising the issue in a Collection Due Process hearing.
Do not use Form 14402 to request a refund of any section 6702 penalty liabilities that you have already paid in full or in part. If you have
fully paid any assessed section 6702 penalty liabilities, you are not eligible for reduction.
Who Can File
Any person may use Form 14402 to request a reduction of any unpaid section 6702 penalty liabilities.
Where to File
To request a reduction of your unpaid section 6702 penalty liabilities, you must mail a completed Form 14402 to the following address.
Internal Revenue Service
Frivolous Return Program
1973 N Rulon White Blvd. M/S 4450
Ogden, UT 84404

Specific Instructions
Section I – Requestor's Information. You must provide your name, Social Security Number (SSN) or other Tax Identification Number,
and contact information so we can access your account and contact you if we need to clarify any of the information you provide on the
form.
Section II – Eligibility Requirements. You must check either "YES" or "NO" to every question in this section to determine whether you
meet the requirements described in Revenue Procedure 2012-43.
Question 1
If we have previously reduced any of your section 6702 penalty liabilities, then you are not eligible for another reduction of any section
6702 penalty liabilities.
Question 2
If the United States has filed suit against you either to collect your section 6702 penalty liabilities or to reduce any assessment of your
section 6702 penalty liabilities to judgment, then you are not eligible for a section 6702 penalty reduction. Unless you have been served
a complaint filed by the Department of Justice in United States District Court to collect your unpaid tax liabilities, you should check "NO"
to this question.
Question 3
If you have entered into a partial payment installment agreement with us, then you are not eligible for a section 6702 penalty reduction
because successful completion of the agreement will result in you paying less than the full amount of your federal tax liabilities. All
taxpayers are expected to immediately pay their tax liabilities in full. When immediate payment is not possible, we may enter into
agreements under section 6159 that allow taxpayers to pay their tax liabilities in installments over a prescribed period of time.
Generally, we have ten years to collect tax liabilities after they are assessed. If taxpayers cannot fully pay their liabilities before this
collection statute of limitations period expires, we may enter into partial payment installment agreements that allow taxpayers to pay as
much of their tax liabilities as possible.
Question 4
If you have entered into a closing agreement with the IRS under section 7121 (for example, Form 906, Closing Agreement on Final
Determination Covering Specific Matters) with respect to your section 6702 penalty liabilities, then you are not eligible for a section
6702 penalty reduction.
Question 5
If you have an open bankruptcy case, then you are not eligible for a section 6702 penalty reduction. A bankruptcy case is considered
open from the date you file a bankruptcy petition to the date the case is dismissed or you receive a discharge.
Catalog Number 59694G

www.irs.gov

Form 14402 (11-2012)

Page 4
Question 6
If you have not filed all federal tax returns due for the six years prior to the date of your reduction request, then you are not eligible for a
section 6702 penalty reduction. This requirement means a person must file all individual returns and all returns for any entity in which
the person has a controlling interest. For example, an individual taxpayer who requests a section 6702 penalty reduction on May 15,
2012 must have filed valid tax returns for tax years 2011, 2010, 2009, 2008, 2007 and 2006. Refer to Revenue Procedure 2012-43 for
more information about the filing compliance requirements.
Question 7
You are not eligible for a section 6702 penalty reduction unless you have paid all your federal tax liabilities other than section 6702
penalties and interest thereon or you have entered into an installment agreement to fully pay all your federal tax liabilities including the
section 6702 penalty liabilities. If you have entered into a full payment installment agreement, you must continue timely making your
installment agreement payments to receive a section 6702 penalty reduction. Your section 6702 penalty liabilities will be reduced only
when you complete all payments required to satisfy all outstanding tax liabilities other than the section 6702 penalties that are the
subject of the request for reduction. If you fail to make all payments required by your full payment installment agreement, your section
6702 penalty liabilities will not be reduced.
If you have already fully paid all federal tax liabilities, including interest and penalties other than the section 6702 penalty liabilities, then
you are eligible for a section 6702 penalty reduction. You should not submit this form if you have already fully paid your section 6702
liabilities because you have no outstanding section 6702 penalty liabilities to reduce.
Question 8
If you are an employer that has not made all required deposits of Federal employment taxes under subtitle C of the Code for the current
quarter and the prior two quarters, then you are not eligible for a section 6702 penalty reduction.
Question 9
In general, if you have submitted an offer-in-compromise to the IRS under section 7122 that includes any section 6702 penalty, then
you are ineligible for a section 6702 penalty reduction because all of your unpaid federal tax liabilities, including any unpaid section
6702 penalties, will be considered and may be reduced under the offer-in-compromise determination.
**Note. You may still be eligible for a section 6702 penalty reduction if you have withdrawn your offer in writing, we have returned your
offer to you without accepting it, or we rejected your offer and you are not pursuing an administrative appeal of the rejection.
Section III – Payment Information. If you meet the requirements described in Revenue Procedure 2012-43, then we will reduce your
total unpaid section 6702 penalty liabilities to $500. You must pay this $500 balance in one of two ways.
First, you may submit a payment of at least $250 (but not more than $500) with your request for reduction. You may submit a payment
of the entire $500 balance. Your payment will be applied to your unpaid section 6702 penalty liabilities, whether or not we grant your
request for reduction.
**Note. If you choose to pay the entire $500 balance with your request for reduction and we grant your request, any interest that has
accrued on your section 6702 penalty liabilities will be abated.
If you choose to pay less than $500 and we grant your request for a penalty reduction, you will remain liable for the remaining balance
of the reduced penalties until the balance is satisfied. Interest will continue to accrue on the remaining balance of the reduced penalties
from the date we assessed the earliest unpaid section 6702 penalty falling under these procedures. You must pay the remaining
balance of the reduced penalties (plus interest). If you fail to pay the remaining balance, we may use any available remedy to collect the
balance (plus interest).
**Caution. You must submit a payment of at least $250 with your request for reduction even if you have, prior to filing your request for
reduction, paid either voluntarily or by an overpayment offset, a portion of the section 6702 penalty liabilities that are the subject of your
request for reduction.
Second, if you have entered into and are in compliance with an installment agreement to fully pay all assessed federal tax liabilities
(including the section 6702 penalty liabilities) for which the period for collection under section 6502 remains open, you may pay the
reduced section 6702 penalty of $500 as part of the installment agreement. Your section 6702 penalty liabilities will be reduced only
upon completion of all payments required to satisfy all unpaid tax liabilities other than the section 6702 penalties that are the subject of
the request for reduction. We will notify you when you have paid all of your unpaid federal tax liabilities plus the $500 remaining balance
of your reduced section 6702 penalty liabilities. If you fail to continue timely making all payments required by your full payment
installment agreement, your section 6702 penalty liabilities will not be reduced.
**Note. If you pay the $500 balance as part of your full payment installment agreement, any interest that has accrued on your unpaid
section 6702 penalty liabilities will be abated.

Catalog Number 59694G

www.irs.gov

Form 14402 (11-2012)


Extracted from PDF file 2019-federal-form-14402.pdf, last modified November 2012
More about the Federal Form 14402

Other
We last updated the Internal Revenue Code (IRC) Section 6702(d) Frivolous Tax Submissions Penalty Reduction in February 2020, and the latest form we have available is for tax year 2019. This means that we don't yet have the updated form for the current tax year. Please check this page regularly, as we will post the updated form as soon as it is released by the Federal Internal Revenue Service. You can print other Federal tax forms here.
---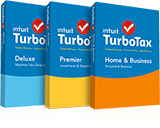 eFiling is easier, faster, and safer than filling out paper tax forms. File your Federal and Federal tax returns online with TurboTax in minutes. FREE for simple returns, with discounts available for TaxFormFinder users!
File Now with TurboTax
Other Federal Other Forms:
TaxFormFinder has an additional 774 Federal income tax forms that you may need, plus all federal income tax forms.

View all 775 Federal Income Tax Forms
---
Form Sources:
The Internal Revenue Service usually releases income tax forms for the current tax year between October and January, although changes to some forms can come even later. We last updated Federal Form 14402 from the Internal Revenue Service in February 2020.
Historical Past-Year Versions of Federal Form 14402
We have a total of six past-year versions of Form 14402 in the TaxFormFinder archives, including for the previous tax year. Download past year versions of this tax form as PDFs here:
---

2019 Form 14402
Form 14402 (11-2012)

2018 Form 14402
Form 14402 (11-2012)

2017 Form 14402
Form 14402 (11-2012)

2016 Form 14402
Form 14402 (11-2012)

2015 Form 14402
Form 14402 (11-2012)

2012 Form 14402
Form 14402 (11-2012)
---
TaxFormFinder Disclaimer:
While we do our best to keep our list of Federal Income Tax Forms up to date and complete, we cannot be held liable for errors or omissions. Is the form on this page out-of-date or not working? Please let us know and we will fix it ASAP.