Federal Form 14204
Federal Tax Counseling for the Elderly (TCE) Program Application Checklist and Contact Sheet
There are
only 39 days left
until tax day on April 15th!
eFile your return online here

, or
request a six-month extension here

.
Tax Counseling for the Elderly (TCE) Program Application Checklist and Contact Sheet
Form 14204 (Rev. 3-2019)

Form

14204

(March 2019)

Department of the Treasury - Internal Revenue Service

Tax Counseling for the Elderly (TCE) Program
Application Checklist and Contact Sheet

OMB Number
1545-2222

Contact Information
Name of organization

Address of organization

Telephone number

FAX number

Point of Contact (POC) name

Point of Contact (POC) title

Email address for POC

Administrative Information
Has your organization registered or renewed your registration this year through the System for
Award Management (SAM) at www.sam.gov?

Yes

No

Is your organization interested in applying for a multi-year grant?

Yes

No

Yes

No

If YES, have you checked the criteria under the Multi-Year Grant Opportunities section of
Publication 1101 to determine if your organization is eligible to apply?

Application Checklist and Assembly
All documents requiring a signature must contain either an electronic signature or scanned copy of the original signature. Make sure
you double check that you have all documents and information required. Technical ranking occurs simultaneously with the Grant
Program Office (GPO) evaluation. Any missing information identified by the GPO during its evaluation may not be considered by
technical evaluators depending on when the review is completed. It is the responsibility of the applicant to ensure all information is
submitted. Incomplete applications meeting basic eligibility will be scored based on the information available at time of review.
Therefore, it is extremely important that the submission is complete.
Checklist:
1. Form 14204, TCE Application Checklist & Contact Sheet (this sheet)
2. Background Narrative
3. Nonprofit Status Determination letter issued by the Internal Revenue Service
4. Explanation on the organization's letterhead, if Federal tax returns are not required to be file
5. Proposed Program/Budget Plan
6. Form 8653, TCE Application Plan
7. Standard Form 424, Application for Federal Assistance
8. Civil Rights Narrative
9. Form 14335, Contact Information for VITA & TCE
10. Standard Form LLL, Disclosure of Lobbying Activities (if required)

Application Due Date: May 31st
(Note: If May 31st falls on a weekend, the Monday following the 5/31 date will be the deadline for application submission)
IRS Volunteer Income Tax Preparation and Outreach Programs Privacy and Paperwork Reduction Act Notice Privacy and Paperwork Reduction Act
Notice - The Privacy Act of 1974 requires that when we ask for information we tell you our legal right to ask for the information, why we are asking for it, and how
it will be used. We must also tell you what could happen if we do not receive it, and whether your response is voluntary, required to obtain a benefit, or mandatory.
Our legal right to ask for information is 5 U.S.C. 301. The Paperwork Reduction Act requires that the IRS display an OMB control number on all public information
requests. The OMB Control Number for this study is 1545-2222. The time estimated for participation is 10 minutes. We are asking for this information to assist us
in contacting you relative to your interest and/or participation in the IRS volunteer income tax preparation and outreach programs. The information you provide may
be furnished to others who coordinate activities and staffing at volunteer return preparation sites or outreach activities. The information may also be used to
establish effective controls, send correspondence and recognize volunteers. Your response is voluntary. However, if you do not provide the requested information,
the IRS may not be able to use your assistance in these programs.

Catalog Number 57258Q

www.irs.gov

Form 14204 (Rev. 3-2019)


Extracted from PDF file 2019-federal-form-14204.pdf, last modified March 2019
More about the Federal Form 14204

Other
We last updated the Tax Counseling for the Elderly (TCE) Program Application Checklist and Contact Sheet in February 2020, and the latest form we have available is for tax year 2019. This means that we don't yet have the updated form for the current tax year. Please check this page regularly, as we will post the updated form as soon as it is released by the Federal Internal Revenue Service. You can print other Federal tax forms here.
---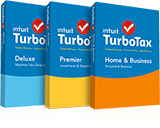 eFiling is easier, faster, and safer than filling out paper tax forms. File your Federal and Federal tax returns online with TurboTax in minutes. FREE for simple returns, with discounts available for TaxFormFinder users!
File Now with TurboTax
Other Federal Other Forms:
TaxFormFinder has an additional 774 Federal income tax forms that you may need, plus all federal income tax forms.

View all 775 Federal Income Tax Forms
---
Form Sources:
The Internal Revenue Service usually releases income tax forms for the current tax year between October and January, although changes to some forms can come even later. We last updated Federal Form 14204 from the Internal Revenue Service in February 2020.
Historical Past-Year Versions of Federal Form 14204
We have a total of seven past-year versions of Form 14204 in the TaxFormFinder archives, including for the previous tax year. Download past year versions of this tax form as PDFs here:
---

2019 Form 14204
Form 14204 (Rev. 3-2019)

2018 Form 14204
Form 14204 (Rev. 2-2015)

2017 Form 14204
Form 14204 (Rev. 2-2015)

2016 Form 14204
Form 14204 (Rev. 2-2015)

2015 Form 14204
Form 14204 (Rev. 2-2015)

2012 Form 14204
Form 14204 (Rev. 5-2012)

2011 Form 14204
Form 14204 (5-2011)
---
TaxFormFinder Disclaimer:
While we do our best to keep our list of Federal Income Tax Forms up to date and complete, we cannot be held liable for errors or omissions. Is the form on this page out-of-date or not working? Please let us know and we will fix it ASAP.