Federal Form 1042
Federal Annual Withholding Tax Return for U.S. Source Income of Foreign Persons
Annual Withholding Tax Return for U.S. Source Income of Foreign Persons
2018 Form 1042

1042

Annual Withholding Tax Return for U.S. Source
Income of Foreign Persons

Form
Department of the Treasury
Internal Revenue Service

▶

.

.

.

.

.

.

.

.

Ch. 4 Status Code

Number, street, and room or suite no. (if a P.O. box, see instructions)
City or town, state or province, country, and ZIP or foreign postal code

If you do not expect to file this return in the future, check here
Line
No.

Period
ending

.

.

.

.

.

.

.

.

.

.

.

▶

.

.

.

.

.

.

.

.

.

▶

For IRS Use Only

Employer identification number

Name of withholding agent

Section 1

2018

Go to www.irs.gov/Form1042 for instructions and the latest information.

If this is an amended return, check here .

Ch. 3 Status Code

OMB No. 1545-0096

CC
RD
CAF
CR
EDC
Enter date final income paid

FD
FF
FP
I
SIC
▶

Record of Federal Tax Liability (Do not show federal tax deposits here)
Tax liability for period
(including any taxes assumed Line
No.
on Form(s) 1000)

Period
ending

Tax liability for period
(including any taxes assumed Line
No.
on Form(s) 1000)

Period
ending

Tax liability for period
(including any taxes assumed
on Form(s) 1000)

1
2
3
4
5
6
7
8
9
10
11
12
13
14
15
16
17
18
19
20
61
62

7
21
7
41
7
15
22
15
42
15
Jan.
May
Sept.
22
23
22
43
22
31
24
31
44
30
Jan. total
25 May total
45 Sept. total
7
26
7
46
7
15
27
15
47
15
Feb.
June
Oct.
22
28
22
48
22
28
29
30
49
31
Feb. total
30 June total
50 Oct. total
7
31
7
51
7
52
15
15
32
15
Mar.
July
Nov.
53
22
33
22
22
54
30
34
31
31
55 Nov. total
35 July total
Mar. total
56
7
7
7
36
57
15
15
37
15
Apr.
Aug.
Dec.
58
22
22
38
22
59
31
39
31
30
60 Dec. total
40 Aug. total
Apr. total
No. of Forms 1042-S filed: a On paper
b Electronically
Total gross amounts reported on all Forms 1042-S and 1000:
a Total U.S. source FDAP income (other than U.S. source substitute payments) reported . . . . .
62a
b Total U.S. source substitute payments reported:
(1) Total U.S. source substitute dividend payments reported . . . . . . . . . . . . . . 62b(1)
(2) Total U.S. source substitute payments reported other than substitute dividend payments . . . 62b(2)
c Total gross amounts reported (Add lines 62a–b) . . . . . . . . . . . . . . . . .
62c
d Enter gross amounts actually paid if different from gross amounts reported . . . . . . . . .
62d
Do you want to allow another person to discuss this return with the IRS (see instructions)?
Yes. Complete the following.
Third Party
Designee
Designee's
Phone
Personal identification

No

name

Paid
Preparer
Use Only

▲

Sign
Here

▶
▶
no. ▶
number (PIN)
Under penalties of perjury, I declare that I have examined this return, including accompanying schedules and statements, and to the best of my
knowledge and belief, it is true, correct, and complete. Declaration of preparer (other than withholding agent) is based on all information of which preparer
has any knowledge.
Date
Capacity in which acting ▶
Your
signature
Daytime phone number ▶
Print/Type preparer's name
Preparer's signature
Date
PTIN
Check
if
self-employed

Firm's name

Firm's EIN ▶

▶

Firm's address ▶

For Privacy Act and Paperwork Reduction Act Notice, see instructions.

Phone no.
Cat. No. 11384V

Form 1042 (2018)

Page 2

Form 1042 (2018)

63
a
b

c

d
e
64
a
b
c
d
e
65
a
b
66
67
a
b
68
69
70a
b
71

Total tax reported as withheld or paid by withholding agent on all Forms 1042-S and 1000:
Tax withheld by withholding agent
. . . . . . . . . . . . . . . . . . .
Tax withheld by other withholding agents:
(1) For payments other than substitute dividends . . . . . . . . . . . . . . .
(2) For substitute dividends . . . . . . . . . . . . . . . . . . . . . .
Adjustments to withholding:
(1) Adjustments to overwithholding . . . . . . . . . . . . . . . . . . .
(2) Adjustments to underwithholding . . . . . . . . . . . . . . . . . . .
Tax paid by withholding agent . . . . . . . . . . . . . . . . . . . . .
Total tax reported as withheld or paid (Add lines 63a–d) . . . . . . . . . . . .
Total net tax liability
Adjustments to total net tax liability . . . . . . . . . . . . . . . . . . .
Total net tax liability under chapter 3 . . . . . . . . . . . . . . . . . . .
Total net tax liability under chapter 4 . . . . . . . . . . . . . . . . . . .
Excise tax on specified federal procurement payments (Total payments made x 2% (0.02)) .
Total net tax liability (Add lines 64a–d) . . . . . . . . . . . . . . . . . .
Total paid by electronic funds transfer (or with a request for extension of time to file):
Total paid during calendar year . . . . . . . . . . . . . . . . . . . . .
Total paid during subsequent year . . . . . . . . . . . . . . . . . . . .
Enter overpayment applied as credit from 2017 Form 1042 . . . . . . . . . . .
Credit for amounts withheld by other withholding agents:
For payments other than substitute dividend payments . . . . . . . . . . . . .
For substitute dividend payments . . . . . . . . . . . . . . . . . . . .
Total payments. Add lines 65 through 67 . . . . . . . . . . . . . . . . .
If line 64e is larger than line 68, enter balance due here . . . . . . . . . . . . .
Enter overpayment attributable to overwithholding on U.S. source income of foreign persons
Enter overpayment attributable to excise tax on specified federal procurement payments .
Apply overpayment (sum of lines 70a and 70b) to (check one):
Credit on 2019 Form 1042 or
Refund

Section 2
1
2
a
b
c
d
e
3
4
5
6

.

.

.

63a

.
.

.
.

.
.

63b(1)
63b(2)

.
.
.
.

.
.
.
.

.
.
.
.

63c(1)(
63c(2)
63d
63e

.
.
.
.
.

.
.
.
.
.

.
.
.
.
.

64a
64b
64c
64d
64e

.
.
.

.
.
.

.
.
.

65a
65b
66

.
.
.
.
.
.

.
.
.
.
.
.

.
.
.
.
.
.

67a
67b
68
69
70a
70b

.
be

1

.
.
.
.
be
.
.
.
.

2a
2b
2c
2d

Reconciliation of Payments of U.S. Source FDAP Income

Total U.S. source FDAP income required to be withheld upon under chapter 4 . . . . . . .
Total U.S. source FDAP income required to be reported under chapter 4 but not required to
withheld upon under chapter 4 because:
Amount of income paid to recipients whose chapter 4 status established no withholding is required
Amount of excluded nonfinancial payments . . . . . . . . . . . . . . . . . . .
Amount of income paid with respect to grandfathered obligations . . . . . . . . . . .
Amount of income effectively connected with the conduct of a trade or business in the U.S. . .
Total U.S. source FDAP income required to be reported under chapter 4 but not required to
withheld upon under chapter 4 (Add lines 2a–d) . . . . . . . . . . . . . . . . .
Total U.S. source FDAP income reportable under chapter 4 (Add lines 1 and 2e) . . . . . .
Total U.S. source FDAP income reported on all Forms 1042-S (from line 62a, (b)(1), and (b)(2)) . .
Total variance, subtract line 3 from line 4, if amount other than zero, provide explanation on line 6 .

Section 3

)

2e
3
4
5

Potential Section 871(m) Transactions

Check here if any payments (including gross proceeds) were made by the withholding agent under a potential section 871(m)
transaction, including a notional principal contract or other derivatives contract that references (in whole or in part) a U.S. stock or
other underlying security. See instructions . . . . . . . . . . . . . . . . . . . . . . . . . . . . .

Section 4

Dividend Equivalent Payments by a Qualified Derivatives Dealer (QDD)

Check here if any payments were made by a QDD . . .
If box is checked, you must:
(1) Attach a statement (see instructions for requirements).
(2) Enter the EIN (not the QI-EIN) of the QDD ▶

.

.

.

.

.

.

.

.

.

.

.

.

.

.

.

.

.

.

.

.

.

.

.

.

Form 1042 (2018)


Extracted from PDF file 2018-federal-form-1042.pdf, last modified November 2018
More about the Federal Form 1042

Other

TY 2018
We last updated the Annual Withholding Tax Return for U.S. Source Income of Foreign Persons in December 2018, so this is the latest version of Form 1042, fully updated for tax year 2018. You can download or print current or past-year PDFs of Form 1042 directly from TaxFormFinder. You can print other Federal tax forms here.
---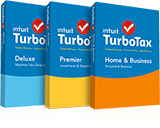 eFiling is easier, faster, and safer than filling out paper tax forms. File your Federal and Federal tax returns online with TurboTax in minutes. FREE for simple returns, with discounts available for TaxFormFinder users!
File Now with TurboTax
Related Federal Other Forms:
TaxFormFinder has an additional 774 Federal income tax forms that you may need, plus all federal income tax forms. These related forms may also be needed with the Federal Form 1042.

View all 775 Federal Income Tax Forms
---
Form Sources:
The Internal Revenue Service usually releases income tax forms for the current tax year between October and January, although changes to some forms can come even later. We last updated Federal Form 1042 from the Internal Revenue Service in December 2018.
Historical Past-Year Versions of Federal Form 1042
We have a total of eight past-year versions of Form 1042 in the TaxFormFinder archives, including for the previous tax year. Download past year versions of this tax form as PDFs here:
---

2018 Form 1042
2018 Form 1042

2017 Form 1042
2017 Form 1042

2016 Form 1042
2016 Form 1042

2015 Form 1042
2015 Form 1042

2014 Form 1042
2014 Form 1042

2013 Form 1042
2013 Form 1042

2012 Form 1042
2012 Form 1042

2011 Form 1042
2011 Form 1042
---
TaxFormFinder Disclaimer:
While we do our best to keep our list of Federal Income Tax Forms up to date and complete, we cannot be held liable for errors or omissions. Is the form on this page out-of-date or not working? Please let us know and we will fix it ASAP.