Federal 965 (Schedule G)
Federal Foreign Taxes Deemed Paid by Domestic Corporation for tax years of foreign corporations whose last taxable year, beginning before January 1, 2018, end
Foreign Taxes Deemed Paid by Domestic Corporation for tax years of foreign corporations whose last taxable year, beginning before January 1, 2018, end
Schedule G (Form 965) (January 2019)

SCHEDULE G
(Form 965)
(January 2019)

Foreign Taxes Deemed Paid by Domestic Corporation
For tax years of foreign corporations whose last taxable year beginning before January 1, 2018, ends during the
U.S. shareholder's 2017 tax year

Department of the Treasury
Internal Revenue Service

▶

OMB No. 1545-0123

▶ Attach to Form 965.
Go to www.irs.gov/Form965 for instructions and the latest information.

Identifying number

Name of person filing this return

a Separate Category (Enter code—see instructions.) . . . . . . . . . . . . . . . . .
b If code 901j is entered on line a, enter the country code for the sanctioned country (see instructions)
Name of Deferred Foreign Income Corporation
(DFIC)

(a)
(b)
EIN or Reference ID EIN or Reference ID
Number of the
Number of K-1 Issuer
Foreign Corporation
(if any)
(see instructions)
(see instructions)

(c)
U.S. Tax Year End
(Year/Month) of DFIC

.
.

.
.

.
.

.
.

.
.

.
.

.
.

(d)
Country of Incorporation
(use country codes)
(see instructions)

.
.

.
.

.
.

.
.

.
.

.
.

.
.

▶
▶

(e)(1)
Section 965(a) Inclusion
in U.S. Dollars

(e)(2)
Section 965(a) Inclusion
in Functional Currency

1
2
3
4
5
6
7
8
9
10
11
12
13
14
15
16
17

Total not from pass-throughs (sum
of lines 1–15) (see instructions) . .
Total from pass-throughs (sum of
lines 1–15) (see instructions) . . .

For Privacy Act and Paperwork Reduction Act Notice, see the separate instructions.

Cat. No. 71322Z

Schedule G (Form 965) (1-2019)

Page 2

Schedule G (Form 965) (1-2019)
(f)
Post-1986
Undistributed Earnings
in Functional Currency

(g)
Divide Column (e)(2)
by Column (f)
(capped at 100%)

(h)
Opening Balance
in Post-1986
Foreign Income Taxes

(i)
Foreign Taxes Paid
for Tax Year Indicated

(j)
Foreign Taxes Deemed Paid
for Tax Year Indicated

(k)
Post-1986
Foreign Income Taxes
(add columns (h), (i), and (j))

(l)
Taxes Deemed Paid
(multiply column (g)
by column (k))

1
2
3
4
5
6
7
8
9
10
11
12
13
14
15
16
17
Add schedules as needed.
Schedule G (Form 965) (1-2019)


Extracted from PDF file 2018-federal-965-schedule-g.pdf, last modified December 2018
More about the Federal 965 (Schedule G)

Corporate Income Tax
This form is a schedule G for U.S. corporate shareholders.
We last updated the Foreign Taxes Deemed Paid by Domestic Corporation for tax years of foreign corporations whose last taxable year, beginning before January 1, 2018, end in February 2019, and the latest form we have available is for tax year 2018. This means that we don't yet have the updated form for the current tax year. Please check this page regularly, as we will post the updated form as soon as it is released by the Federal Internal Revenue Service. You can print other Federal tax forms here.
---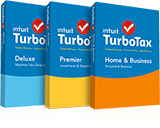 eFiling is easier, faster, and safer than filling out paper tax forms. File your Federal and Federal tax returns online with TurboTax in minutes. FREE for simple returns, with discounts available for TaxFormFinder users!
File Now with TurboTax
Related Federal Corporate Income Tax Forms:
TaxFormFinder has an additional 774 Federal income tax forms that you may need, plus all federal income tax forms. These related forms may also be needed with the Federal 965 (Schedule G).

View all 775 Federal Income Tax Forms
---
Form Sources:
The Internal Revenue Service usually releases income tax forms for the current tax year between October and January, although changes to some forms can come even later. We last updated Federal 965 (Schedule G) from the Internal Revenue Service in February 2019.
About the Corporate Income Tax
The IRS and most states require corporations to file an income tax return, with the exact filing requirements depending on the type of company.

Sole proprietorships or disregarded entities like LLCs are filed on Schedule C (or the state equivalent) of the owner's personal income tax return, flow-through entities like S Corporations or Partnerships are generally required to file an informational return equivilent to the IRS Form 1120S or Form 1065, and full corporations must file the equivalent of federal Form 1120 (and, unlike flow-through corporations, are often subject to a corporate tax liability).

Additional forms are available for a wide variety of specific entities and transactions including fiduciaries, nonprofits, and companies involved in other specific types of business.
---
TaxFormFinder Disclaimer:
While we do our best to keep our list of Federal Income Tax Forms up to date and complete, we cannot be held liable for errors or omissions. Is the form on this page out-of-date or not working? Please let us know and we will fix it ASAP.