Alabama Form PTE-C
Alabama Subchapter K Entities/S Corporations Nonresident Composite Payment Return
Subchapter K Entities/S Corporations Nonresident Composite Payment Return
Form PTE-C

Reset Form

FORM

PTE-C

*220001PT*

Alabama Department of Revenue
Income Tax Administration Division

Nonresident Composite Payment Return

CY •
FY •
SY •
52/53 Week •

2022

For the year January 1-December 31, 2022 or other tax year beginning •_______________, 2022, ending •________________, _______
Form PTE-C is used to report Alabama taxable income for all or some of the nonresident owners/shareholders from reported Subchapter K entity or S corporation income and to
make payment on behalf of the owners/shareholders in lieu of individual reporting. (CAUTION: Do not include losses on this form .)
Check applicable box:
• Subchapter K entity
• S corporation

FEDERAL EMPLOYER IDENTIFICATION NUMBER

FEDERAL BUSINESS CODE

•

•

DEPARTMENT USE ONLY

NAME

•
• Qualified Investment ADDRESS
•
Partnership
CITY
• Series LLC
•
Check if amended:
TOTAL NUMBER OF
OWNERS/
• Amended return

SHAREHOLDERS IN ENTITY:

•

STATE

ZIP CODE

•

•

NUMBER OF NONRESIDENT
OWNERS/SHAREHOLDERS
INCLUDED IN COMPOSITE FILING:

•

Federal Audit Change •



DO NOT ATTACH TO OR MAIL WITH FORM 65 OR 20S, THIS FORM MUST BE MAILED SEPARATELY.

1. Amount of tax due (see instructions) . . . . . . . . . . . . . . . . . . . . . . . . . . . . . . . . . . . . . . . . . . . . . . . . . . . . . . . . . . . . . . . . . . . . . . . . . . . . . . . . . . . . . . . . .

1 •

2. Interest Due . . . . . . . . . . . . . . . . . . . . . . . . . . . . . . . . . . . . . . . . . . . . . . . . . . . . . . . . . . . . . . . . . . . . . . . . . . . . . . . . . . . . . . . . . . . . . . . . . . . . . . . . . . . . . .

2 •

3. Penalty Due . . . . . . . . . . . . . . . . . . . . . . . . . . . . . . . . . . . . . . . . . . . . . . . . . . . . . . . . . . . . . . . . . . . . . . . . . . . . . . . . . . . . . . . . . . . . . . . . . . . . . . . . . . . . . .

3 •

4. Total tax, interest, and penalty due. . . . . . . . . . . . . . . . . . . . . . . . . . . . . . . . . . . . . . . . . . . . . . . . . . . . . . . . . . . . . . . . . . . . . . . . . . . . . . . . . . . . . . . . . . .

4 •

5a. Overpayment from 2021. . . . . . . . . . . . . . . . . . . . . . . . . . . . . . . . . . . . . . . . . . . . . . . . . . . . . . . . . . . . . . . . . . . . . . . . . . . . . . . . . . . . . . . . . . . . . . . . . . . .

5a •

b. Estimated, extension, and WNR-V tax payments . . . . . . . . . . . . . . . . . . . . . . . . . . . . . . . . . . . . . . . . . . . . . . . . . . . . . . . . . . . . . . . . . . . . . . . . . . . . . . 5b •
5c •

c. Current Year's Composite Payment(s)/Electing Pass-Through Entity Credit(s) from Schedule CP-B, line 3 (see instructions). . . . . . . . . . . . .

d. Total of all payments/credits (add lines 5a through 5c). . . . . . . . . . . . . . . . . . . . . . . . . . . . . . . . . . . . . . . . . . . . . . . . . . . . . . . . . . . . . . . . . . . . . . . . . . 5d •
6 •

6. Amount to be remitted or (overpayment) (subtract line 5d from line 4) . . . . . . . . . . . . . . . . . . . . . . . . . . . . . . . . . . . . . . . . . . . . . . . . . . . . . . . . . . . .
If paid by check or money order, FORM PTE-V MUST ACCOMPANY PAYMENT.
If paid electronically check here 
7a. Overpayment to be credited to 2023 return. . . . . . . . . . . . . . . . . . . . . . . . . . . . . . . . . . . . . . . . . . . . . . . . . . . . . . . . . . . . . . . . . . . . . . . . . . . . . . . . . . . .

7a •

b. Overpayment amount to be refunded. . . . . . . . . . . . . . . . . . . . . . . . . . . . . . . . . . . . . . . . . . . . . . . . . . . . . . . . . . . . . . . . . . . . . . . . . . . . . . . . . . . . . . . . .

7b •

• I authorize a representative of the Department of Revenue to discuss my return and attachments with my preparer.

Please
Sign
Here

UNDER PENALTIES OF PERJURY, I declare that I have examined this return and accompanying schedules and statements and, to the best of my knowledge and belief, they
are true, correct, and complete. Declaration of preparer (other than taxpayer) is based on all information of which preparer has any knowledge.



(
Your Signature

)

Daytime Telephone No.
Date

Preparer's
Signature

Paid
Preparer's
Use Only

Title or Position

•

Check if
self-employed



Date

Preparer's PTIN

•

Preparer's
Printed Name •
E.I. Number
Firm's Name (or yours, •
if self-employed)
and Address

•

•
Telephone Number

•(

)

Email Address

Make remittance payable to: Alabama Department of Revenue
Write – Form PTE-C, tax year, and FEIN on remittance for verification purposes.
Include with payment Form PTE-V available at www.revenue.alabama.gov.

Mail to: Alabama Department of Revenue – PTE-C
P.O. Box 327444
Montgomery, AL 36132-7444

ADOR

*220002PT*
Form PTE-C — 2022

Page

2

Required Entity Information For Partnerships and LLCs
1.  List general partners.
NAME OF GENERAL PARTNER

SSN / FEIN

PERCENT OF
OWNERSHIP

ADDRESS

a. •

•

•

•

b. •

•

•

•

c. •

•

•

•

d. •

•

•

•

e. •

•

•

•

2.  List other states in which the Partnership/LLC operates, if applicable. 
•
•
•
3.  At any time during the tax year, did the Partnership/LLC transact business in a foreign country?    •   Yes    •   No
If yes, complete the information below:
NAME OF COUNTRY

TAXABLE INCOME
REPORTED TO COUNTRY

NATURE OF BUSINESS

a. •

•

•

b. •

•

•

c. •

•

•

d. •

•

•

e. •

•

•

4.  At any time during the tax year, did the Partnership/LLC invest in another Pass-Through entity?    •   Yes    •   No
If yes, complete the information below:
NAME OF ENTITY

FEIN

PERCENT OF
OWNERSHIP

a. •

•

•

b. •

•

•

c. •

•

•

d. •

•

•

e. •

•

•

Do not attach the original Qualified Investment Partnership (QIP) Certification to this return! The certification must be filed with the
annual Form 65 return for the QIP.
5.  Person to contact for information regarding this return:
Name: •
Telephone Number: • (            )
Email: •
ADOR

SCHEDULE

PTE-CK1

*220003PT*

Entity's FEIN

2022

AlAbAmA DepArtment of revenue

For the year January 1 - December 31, 2022 or other tax year beginning ___________________, 20_____ ending ___________________, 20_____
(A) Non-Resident Owner's/Shareholder's Name,
Street Address, City, State, and ZIP

(B) Social Security
Number/FEIN

(C) Entity (D) Percent
Ownership
Type

(E) Nonseparately Stated
Income + Separately
Stated Income + Guaranteed Payments

(G) Allocated
Investment Credit
(Schedule PTE-AJA,
Line 20)

(F) Owner's/
Shareholder's
Share of Tax Due
(Col. E X 5%)

(H) Amount of
Tax Due
(Col F-Col G)

(I) NRCExempt

1 •

•

•

•

•

•

•

•

•



2 •

•

•

•

•

•

•

•

•



3 •

•

•

•

•

•

•

•

•



4 •

•

•

•

•

•

•

•

•



5 •

•

•

•

•

•

•

•

•



6 •

•

•

•

•

•

•

•

•



7 •

•

•

•

•

•

•

•

•



8 •

•

•

•

•

•

•

•

•



9 •

•

•

•

•

•

•

•

•



10 •

•

•

•

•

•

•

•

•



11 •

•

•

•

•

•

•

•

•



12
Totals page 3 [columns (E) through (H)]. . . . . . . . . . . . . . . . . . . . . . . . . . . . . . . . . . . . . . . . . . . . . . . . . . . . . . . . . . . . . . .
13
Summary totals for additional pages [columns (E) through (H)] . . . . . . . . . . . . . . . . . . . . . . . . . . . . . . . . . . . . . . . . . . .
14
Totals [columns (E) through (G)] (lines 12 + 13) . . . . . . . . . . . . . . . . . . . . . . . . . . . . . . . . . . . . . . . . . . . . . . . . . . . . . . . .
15
Add lines 12 and 13, column (H) and enter here and on page 1, line 1. . . . . . . . . . . . . . . . . . . . . . . . . . . . . . . . . . . . . . . . . . . . . . . . . . . . . . . . . . . . . . . . . . . . . . . . . . . . . . . . . . . . . . . . . . . . . . . . . . . . . . . . . . . . .
IF MORE THAN 11 NON-RESIDENT OWNERS/SHAREHOLDERS, ATTACH ADDITIONAL PAGES AND ENTER SUMMARY TOTALS ON LINE 13 ABOVE.

Form PTE-C, Page 3
ADOR

SCHEDULE

PTE-CK1

*220004PT*

Entity's FEIN

2022

AlAbAmA DepArtment of revenue

For the year January 1 - December 31, 2022 or other tax year beginning ___________________, 20_____ ending ___________________, 20_____
(A) Non-Resident Owner's/Shareholder's Name,
Street Address, City, State, and ZIP

(B) Social Security
Number/FEIN

(C) Entity (D) Percent
Ownership
Type

(E) Nonseparately Stated
Income + Separately
Stated Income + Guaranteed Payments

(G) Allocated
Investment Credit
(Schedule PTE-AJA,
Line 20)

(F) Owner's/
Shareholder's
Share of Tax Due
(Col. E X 5%)

(H) Amount of
Tax Due
(Col F-Col G)

(I) NRCExempt

1 •

•

•

•

•

•

•

•

•



2 •

•

•

•

•

•

•

•

•



3 •

•

•

•

•

•

•

•

•



4 •

•

•

•

•

•

•

•

•



5 •

•

•

•

•

•

•

•

•



6 •

•

•

•

•

•

•

•

•



7 •

•

•

•

•

•

•

•

•



8 •

•

•

•

•

•

•

•

•



9 •

•

•

•

•

•

•

•

•



10 •

•

•

•

•

•

•

•

•



11 •

•

•

•

•

•

•

•

•



12 •

•

•

•

•

•

•

•

•



13 Add lines 1 through 12, columns (E) through (H) enter here and
on Form PTE-C, page 3, line 13, columns (E) through (H). . . . . . . . . . . . . . . . . . . . . . . . . . . . . . . . . . . . . . . . . . . . . . . . . .
ADOR
Additional page _________

SCHEDULE

PTE-AJA

*220005PT*

Reset Schedule AJA

2022

Alabama Department of Revenue

PASS THROUGH ENTITY

Alabama Jobs Act – Investment Credit (Form PTE-C)
APPROVED COMPANY NAME

FEIN OF APPROVED ENTITY

•

•

PART I – Current Year Alabama Jobs Act Investment Credit
This form is to be completed for each nonresident member that elects to have their portion of the Alabama Investment Credit
included as part of the composite return. This form should be attached to the entity's composite tax return each year that the
credit is claimed on Form PTE-C.
Name of Nonresident Member/Owner • _________________________________Social Security No./FEIN •_____________________
1. Enter the information requested for each
project.. . . . . . . . . . . . . . . . . . . . . . . . . . .
(Include the amount of credit allocated to
income tax)

Project Number:

1a
1b
1c
1d
1e

Amount of Credit allocated to Income Tax

•
•
•
•
•

2. Total Investment Credit. Enter the sum of all project credits . . . . . . . . . . . . . . . . . . . . . . . . . . . . . . . . . . . .
3. Enter Owner's Tax Due from Schedule PTE-CK1, Column F . . . . . . . . . . . . . . . . . . . . . . . . . . . . . . . . . . .

•
•
•
•
•
2 •
3 •

PART II – Application of Alabama Jobs Act Investment Credit
Do you have an Alabama Jobs Act Investment Credit carryforward from a prior year? •  Yes    •  No
If "Yes", complete the section below as needed. If "No", skip lines 1 through 15 and complete lines 16 through 20.
1.
2.
3.
4.
5.

Enter carryforward amount from prior tax year (•_______) Project #___________. . . . . . . . . . . . .
Enter amount from Part I, line 3 . . . . . . . . . . . . . . . . . . . . . . . . . . . . . . . . . . . . . . . . . . . . . . . . . . . . . . . . . . . .
Amount of credit applied. Enter the lesser of line 1 or line 2 . . . . 3 •
Unused tax liability limitation. Subtract line 3 from line 2 . . . . . . . . . . . . . . . . . . . . . . . . . . . . . . . . . . . . . .
Carryforward amount. Subtract line 3 from line 1 . . . . . . . . . . . . . . . . . . . . . . . . . . . . . . . . . . . . . . . . . . . . .

1 •
2
4 •
5 •

6.
7.
8.
9.
10.

Enter carryforward amount from prior tax year (•_______) Project #___________. . . . . . . . . . . . . 6 •
Enter amount from line 4 . . . . . . . . . . . . . . . . . . . . . . . . . . . . . . . . . . . . . . . . . . . . . . . . . . . . . . . . . . . . . . . . . . 7
Amount of credit applied. Enter the lesser of line 6 or line 7 . . . . 8 •
Unused tax liability limitation. Subtract line 8 from line 7 . . . . . . . . . . . . . . . . . . . . . . . . . . . . . . . . . . . . . . 9 •
Carryforward amount. Subtract line 8 from line 6 . . . . . . . . . . . . . . . . . . . . . . . . . . . . . . . . . . . . . . . . . . . . . 10 •

11.
12.
13.
14.
15.

Enter carryforward amount from tax year (•_______) Project #___________ . . . . . . . . . . . . . . . . .
Enter amount from line 9 . . . . . . . . . . . . . . . . . . . . . . . . . . . . . . . . . . . . . . . . . . . . . . . . . . . . . . . . . . . . . . . . . .
Amount of credit applied. Enter lesser of line 11 or line 12 . . . . . . 13 •
Unused tax liability limitation. Subtract line 13 from line 12 . . . . . . . . . . . . . . . . . . . . . . . . . . . . . . . . . . . .
Carryforward amount. Subtract line 13 from line 11. . . . . . . . . . . . . . . . . . . . . . . . . . . . . . . . . . . . . . . . . . .

11 •
12

16.
17.
18.
19.
20.

Enter amount from Part I, line 1 . . . . . . . . . . . . . . . . . . . . . . . . . . . . . . . . . . . . . . . . . . . . . . . . . . . . . . . . . . . .
Enter amount from line 14. If no carryforward credits, enter amount from Part I, line 3 . . . . . . . . . . .
Amount of credit applied. Enter the lesser of line 16 or line 17 . . 18 •
Carryforward amount. Subtract line 18 from line 16 . . . . . . . . . . . . . . . . . . . . . . . . . . . . . . . . . . . . . . . . . .
Total credit(s) applied. Add line 3, line 8, and line 13 and 18.
Enter here and on Schedule PTE-CK1, Column G . . . . . . . . . . . . . . . . . . . . . . . . . . . . . . . . . . . . . . . . . . .

16 •
17 •

14 •
15 •

19 •
20 •

*Any unused Alabama Jobs Act Investment Credits may be carried forward for a maximum of 5 years.
ADOR

SCHEDULE

NRC-EXEMPT

*XX0013NC*

8/17

Reset Form

AlAbAmA DepArtment of revenue
Income tAx ADmInIstrAtIon DIvIsIon

subchapter K Affidavit of exemption by nonresident
For the tax year beginning ________________________ and ending ________________________
This form is to be completed by a nonresident member to certify exemption from AL Code §40-18-24.2. This form should be returned to the entity before the original due date of the entity's return and a copy should be attached to the entity's composite
and income tax return each year.
TO BE COMPLETED BY NONRESIDENT MEMBER
NAME OF NONRESIDENT MEMBER

FEIN OF NONRESIDENT MEMBER

•

•

TELEPHONE NUMBER

STREET ADDRESS

CITY

STATE

ZIP

INFORMATION OF ENTITY REQUESTING EXEMPTION
NAME

FEIN OF ENTITY

TELEPHONE NUMBER

STREET ADDRESS

CITY

STATE

ZIP

Check the box that applies and sign on page 2:
•  1. Real Estate Investment Trust (REIT)
Must not be a captive REIT pursuant to AL Code §40-18-1
This election is required only once. Copies of original affidavit should be attached to future years' returns.
By checking the box above, the above named member hereby certifies that it:
a. Agrees to be subject to the personal jurisdiction in this state for all income tax purposes, files returns and pays all AL tax
liabilities due for all years in which it is a member and the entity owns property in AL, does business in AL, or otherwise
derives income from AL sources.
b. Has provided the requesting entity the signed original of this form on or before the due date (without extension) for filing
the entity's income tax return for the taxable year for which the composite exemption is being requested.
c. Will make estimated income tax payments if required; and
d. Certifies that it will not owe any taxes as a result of the dividends paid deduction entitled to REITS.
•  2. Exempt organization (annual election required)
The above named member hereby certifies that its share of taxable income sourced to Alabama does not result in unrelated
business taxable income.
•  3. Insurance company member (annual election required)
The above named member hereby certifies that it pays to Alabama a tax on its premium income and is not subject to Alabama
income tax.
•  4. Pre-Approved Tiered Structure Exemption (prior written approval required and a copy must be attached each year)
By checking the box above, the above named member hereby certifies that it:
a. Elects to remit a composite payment on behalf of its nonresident members' shares of the taxable income sourced to this
state in the same manner and subject to the same requirements as the entity in which it owns a direct interest.
b. Agrees to be subject to the personal jurisdiction in this state for all income tax purposes together with related interest
and penalties; and
c. Has provided the requesting entity the signed original of this form 30 days before the due date (without extension) for
filing the entity's income tax return for the taxable year for which the composite exemption is being requested.

*XX0014NC*
Page 2

NRC-EXEMPT (8/17)

•  5. Capital Credit Exemption (annual election required)
By checking the box above, the above named member hereby certifies that it:
a. Has only AL sourced income that is derived from the capital project, and it expects all of its potential liability to be fully
offset by the capital credit.
b. Agrees to be subject to the personal jurisdiction in this state for all income tax purposes together with related interest
and penalties; and
c. Has provided the requesting entity the signed original of this form on or before the due date (without extension) for filing
the entity's income tax return for the taxable year for which the composite exemption is being requested.
•  6. C Corporations with losses (annual election required)
By checking the box above, the above named member hereby certifies that it:
a. Is a C-Corporation that has been in a loss position for the three most recent tax years and expects to be in a loss position for the current.
b. Has provided this form to the entity in which it is a member on or before the due date (without extension) for filing the
entity's income tax return for the taxable year for which the composite payment is required; and
c. Will make estimated income tax payments, if required.

This form is to be completed by a nonresident member to certify exemption from AL Code §40-18-24.2. This form should be
returned to the entity before the original due date of the entity's return and a copy should be attached to the entity's composite
and income tax return each year.



I authorize a representative of the Department of Revenue to discuss this form with the entity requesting exemption and any
preparer named below.

UNDER PENALTIES OF PERJURY, I swear that the above information is to the best of my knowledge and belief, true, correct, and
complete.

Signature of authorized person(s)

Date

Print name(s) and title(s) of the authorized person(s)

Paid Preparer's Use Only
Preparer's
Signature

Check if
self-employed



Date

Preparer's PTIN

Telephone No.
Firm's Name (or yours
if self-employed)
and address

(

)

E.I. No.
ZIP Code

Email
Address


Extracted from PDF file 2022-alabama-form-pte-c.pdf, last modified August 2019
More about the Alabama Form PTE-C

Corporate Income Tax

Voucher

TY 2022
We last updated the Subchapter K Entities/S Corporations Nonresident Composite Payment Return in March 2023, so this is the latest version of Form PTE-C, fully updated for tax year 2022. You can download or print current or past-year PDFs of Form PTE-C directly from TaxFormFinder. You can print other Alabama tax forms here.
---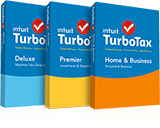 eFiling is easier, faster, and safer than filling out paper tax forms. File your Alabama and Federal tax returns online with TurboTax in minutes. FREE for simple returns, with discounts available for TaxFormFinder users!
File Now with TurboTax
Other Alabama Corporate Income Tax Forms:
TaxFormFinder has an additional 47 Alabama income tax forms that you may need, plus all federal income tax forms.

View all 48 Alabama Income Tax Forms
---
Form Sources:
Alabama usually releases forms for the current tax year between January and April. We last updated Alabama Form PTE-C from the Department of Revenue in March 2023.
Form PTE-C is an Alabama Corporate Income Tax form. Payment vouchers are provided to accompany checks mailed to pay off tax liabilities, and are used by the revenue department to record the purpose of the check and the SSN/EIN of the taxpayer who sent it. Many states recommend that taxpayers also write their social security number and the purpose of the payment on the check itself, in case the accompanying payment voucher is misplaced or destroyed.
About the Corporate Income Tax
The IRS and most states require corporations to file an income tax return, with the exact filing requirements depending on the type of company.

Sole proprietorships or disregarded entities like LLCs are filed on Schedule C (or the state equivalent) of the owner's personal income tax return, flow-through entities like S Corporations or Partnerships are generally required to file an informational return equivilent to the IRS Form 1120S or Form 1065, and full corporations must file the equivalent of federal Form 1120 (and, unlike flow-through corporations, are often subject to a corporate tax liability).

Additional forms are available for a wide variety of specific entities and transactions including fiduciaries, nonprofits, and companies involved in other specific types of business.
Historical Past-Year Versions of Alabama Form PTE-C
We have a total of eleven past-year versions of Form PTE-C in the TaxFormFinder archives, including for the previous tax year. Download past year versions of this tax form as PDFs here:
---

2019 Form PTE-C

2018 Form PTE-C
Layout 1

2017 Form PTE-C
Layout 1

2016 Form PTE-C
Layout 1

2015 Form PTE-C
Layout 1

2014 Form PTE-C
#10 Comm. Office

2012 Form PTE-C

2011 Form PTE-C
Layout 1
---
TaxFormFinder Disclaimer:
While we do our best to keep our list of Alabama Income Tax Forms up to date and complete, we cannot be held liable for errors or omissions. Is the form on this page out-of-date or not working? Please let us know and we will fix it ASAP.