Alabama Form 40NR
Alabama Individual Nonresident Income Tax Return
Individual Nonresident Income Tax Return
Form 40NR TY 2005

40NR 2022 *2200014N*
FORM

Alabama Individual Nonresident Income Tax Return
Your first name

Initial

Last name

Your social security number

Check if primary is deceased

Primary's deceased date (mm/dd/yyyy)

•

•

•

•

• 

•

Spouse's first name

Initial

Last name

Spouse's social security number if joint return

Check if spouse is deceased

Spouse's deceased date (mm/dd/yyyy)

•

•

•

•

• 

•

Present home address (number and street or P.O. Box number)

CHECK BOX IF AMENDED RETURN • 

•
City, town, or post office

State

ZIP Code

•

•

•

Filing Status/
Exemptions

1
2
5

Income
and
Adjustments

Deductions
You Must Attach a
Complete copy of
Federal Return, if
claiming a deduction
on line 14.

6
7
8
9
10
11
12
13

 14
15
16

17
18
Tax
19
20
21
22
23
Payments
24
Staple Form(s) W-2,
25
W-2G, and/or 1099
here. Attach Schedule 26
W-2 to return.
27
28
29

AMOUNT
YOU OWE

OVERPAID
REFUND

Sign Here
In Black Ink
Keep a copy
of this return
for your records.

Paid
Preparer's
Use Only

30
31
32
33

•  $1,500 Single
•  $3,000 Married filing joint

•

Check if address
is outside U.S.

Foreign Country

3 •  $1,500 Married filing separate. Complete Spouse SSN •
4 •  $3,000 Head of Family (with qualifying person). Complete Schedule HOF.



NRA

A
B
C
Ala.Tax Withheld
All Sources
Alabama Income
Wages, salaries, tips, etc. (From Schedule W-2, line 18, columns G,
H, and I.) (Include spouse's income if married filing joint.). . . . . . . . . . . . 5 •
00 5 •
00 5 •
Other income (from page 2, Part I, line 9) . . . . . . . . . . . . . . . . . . . . . . . . . . . . . . . . . . . . . . . . . . . . . . . . . . . . . .
6 •
00 6 •
Total income. Add amounts in column B then add amounts in column C, lines 5 and 6 . . . . . . . . . . . . . .
7 •
00 7 •
Adjustments to income (from page 2, Part II, line 8). . . . . . . . . . . . . . . . . . . . . . . . . . . . . . . . . . . . . . . . . . . . . .
8 •
00 8 •
Adjusted total income. Subtract line 8 from line 7 . . . . . . . . . . . . . . . . . . . . . . . . . . . . . . . . . . . . . . . . . . . . .
9 •
00 9 •
Alabama percentage of adjusted total income. Divide line 9, column C, by line 9, column B (not over 100%). . . . . . . . . . . . . . . . . . . . . . . . . . 10 •
Other Adjustments (from page 2, Part III, line 4 and line 6) . . . . . . . . . . . . . . . . . . . . . . . . . . . . . . . . . . . . . . . 11 •
00 11 •
Adjusted Gross Income. Subtract line 11 from line 9 . . . . . . . . . . . . . . . . . . . . . . . . . . . . . . . . . . . . . . . . . . . 12 •
00 12 •
Box a or b MUST be checked
Check appropriate box. If you itemize, enter amount from Schedule A, line 30.
a  Itemized Deductions
b  Standard Deduction
•
•
13 •
00
Federal Income Tax deduction (from page 2, Part IV, line 7) . . . . . . . . . . . . . . . . . . . . . . . . . . . . . . . . . . . . . . 14 •
00
Personal exemption (multiply line 1, 2, 3, or 4 by percentage on line 10). . . . . . . . . . . . . . . . . . . . . . . . . . . . 15 •
00
Dependent exemption (from page 2, Part V, line 4) . . . . . . . . . . . . . . . . . . . . . . . . . . . . . . . . . . . . . . . . . . . . . . 16 •
00
Total deductions. Add lines 13, 14, 15, and 16 . . . . . . . . . . . . . . . . . . . . . . . . . . . . . . . . . . . . . . . . . . . . . . . . . . . . . . . . . . . . . . . . . . . . . . . . . . . . . . 17 •
Taxable income. Subtract line 17 from line 12, column C. . . . . . . . . . . . . . . . . . . . . . . . . . . . . . . . . . . . . . . . . . . . . . . . . . . . . . . . . . . . . . . . . . . . . . 18 •
Tax due. Enter amount from tax table or check if from •  Form NOL-85A . . . . . . . . . . . . . . . . . . . . . . 19 •
00
Net tax due Alabama. Check box if computing tax using Schedule OC • , otherwise enter amount from line 19. . . . . . . . . . . . . . . . . .
Alabama Income Tax withheld (from column A, line 5) . . . . . . . . . . . . . . . . . . . . . . . . . . . . . . . . . . . . . . . . . 21 •
00
2022 estimated tax payments/Automatic Extension Payment . . . . . . . . . . . . . . . . . . . . . . . . . . . . . . . . . . . . . 22 •
00
Composite tax payments/Electing PTE credit (from Schedule CP, Section B, line 1) . . . . . . . . . . . . . . . . . 23 •
00
Amended Returns Only — Previous payments (see instructions) . . . . . . . . . . . . . . . . . . . . . . . . . . . . . . . . . . 24 •
00
Refundable Credits. Enter the amount from the Schedule OC, Section F, line F4 . . . . . . . . . . . . . . . . . . . 25 •
00
Total payments. Add lines 21 through 25 . . . . . . . . . . . . . . . . . . . . . . . . . . . . . . . . . . . . . . . . . . . . . . . . . . . . . . . . . . . . . . . . . . . . . . . . . . . . . . . . . . .
Amended Returns Only – Previous refund (see instructions) . . . . . . . . . . . . . . . . . . . . . . . . . . . . . . . . . . . . . . . . . . . . . . . . . . . . . . . . . . . . . . . . . . .
Adjusted total payments. Subtract line 27 from line 26 . . . . . . . . . . . . . . . . . . . . . . . . . . . . . . . . . . . . . . . . . . . . . . . . . . . . . . . . . . . . . . . . . . . . . . .
If line 20 is larger than line 28, subtract line 28 from line 20, and enter AMOUNT YOU OWE.
Place payment, along with Form 40V, loose in the mailing envelope. (FORM 40V MUST ACCOMPANY PAYMENT.) . . . . . 29 •

00
00
00
00
00
%

00
00

00
00

20 •

00

26 •
27 •
28 •

00
00
00
00

Estimated tax penalty. Also include on line 29 (see instructions). . . . . . . . . . . . . . . . . . . . . . . . . . . . . . . . . . . 30 •
00
If line 28 is larger than line 20, subtract line 20 from line 28 and enter AMOUNT OVERPAID . . . . . . . . . . . . . . . . . . . . . . . . . . . . . . . . . . . . . . . 31 •
Amount of line 31 to be applied to your 2023 estimated tax. . . . . . . . . . . . . . . . . . . . . . . . . . . . . . . . . . . . . . . . . . . . . . . . . . . . . . . . . . . . . . . . . . . . 32 •
REFUNDED TO YOU. Subtract line 32 from line 31 .. . . . . . . . . . . . . . . . . . . . . . . . . . . . . . . . . . . . . . . . . . . . . . . . . . . . . . . . . . . . . . . . . . . . . . . . . . 33 •

00
00
00

•  I authorize a representative of the Department of Revenue to discuss my return and attachments with my preparer.

Under penalties of perjury, I declare that I have examined this return and accompanying schedules and statements, and to the best of my knowledge and belief, they are
true, correct, and complete. Declaration of preparer (other than taxpayer) is based on all information of which preparer has any knowledge.
Your signature
Date
Daytime telephone number Your occupation
(
)


Spouse's signature (if joint return, BOTH must sign)

Preparer's
 signature
Firm's name (or yours
 ifandself-employed)
address

Date

Daytime telephone number
(
)
Date
Daytime telephone no. (

Spouse's occupation

Check if
self-employed
)

Preparer's SSN or PTIN

 •



E.I. No.
ZIP Code

 MAIL FORM 40NR TO: SEE INSTRUCTIONS
ADOR

Form 40NR (2022)

*2200024N*

Page 2

PART I

Other
Income
(See instructions)

PART II
Adjustments
to Income
(See instructions)

PART III
Other
Adjustments
(See instructions)

PART IV

Federal
Income Tax
Deduction
(See instructions)

PART V
Dependents
PART VI
General
Information
All Taxpayers
Must Complete
This Section
(See instructions)

Drivers
License Info

B — All Sources

•
•
•
•
•
•
7 •
8 •

C — Alabama Sources

00
00
00
00
00
00
00
00

1 •

00

4 •
5 •
6 •
7 •
8 •

00
00
00
00
00

9 •
00
1 IRA deduction, Keogh retirement plan, and self-employed SEP deduction . . . . . . . . . . . . . . . . . . . . . . . . . . .
1 •
00
2 Penalty on early withdrawal of savings . . . . . . . . . . . . . . . . . . . . . . . . . . . . . . . . . . . . . . . . . . . . . . . . . . . . . . . . . .
2 •
00
3 Moving Expenses (Attach Federal Form 3903) . . . . . . . . . . . . . . . . . . . . . . . . . . . . . . . . . . . . . . . . . . . . . . . . . . .
Place of new employment: City ______________________________ State _______ ZIP ___________
3 •
00
4 Self-employed health insurance deduction. . . . . . . . . . . . . . . . . . . . . . . . . . . . . . . . . . . . . . . . . . . . . . . . . . . . . . .
4 •
00
5 Payments to Alabama College Counts 529 Fund or Alabama PACT program . . . . . . . . . . . . . . . . . . . . . . . .
5 •
00
6 Firefighter's Insurance Premiums . . . . . . . . . . . . . . . . . . . . . . . . . . . . . . . . . . . . . . . . . . . . . . . . . . . . . . . . . . . . . .
6 •
00
7 Contributions to an Achieving a Better Life Experience (ABLE) savings account . . . . . . . . . . . . . . . . . . . . . .
7 •
00
8 Adjustments to income. Add lines 1 through 7, Column B, and lines 1, 3 through 7, Column C.
Enter here and also on page 1, line 8, columns B and C. . . . . . . . . . . . . . . . . . . . . . . . . . . . . . . . . . . . . . . . . . .
8 •
00
1 Alimony Paid . . . . . . . . . . . . . . . . . . . . . . . . . . . . . . . . . . . . . . . . . . . . . . . . . . . . . . . . . . . . . . . . . . . . . . . . . . . . . . . .
1 •
00
2 Adoption Expenses. . . . . . . . . . . . . . . . . . . . . . . . . . . . . . . . . . . . . . . . . . . . . . . . . . . . . . . . . . . . . . . . . . . . . . . . . . .
2 •
00
3 Health insurance deduction for small employer employee . . . . . . . . . . . . . . . . . . . . . . . . . . . . . . . . . . . . . . . . .
3 •
00
4 Add lines 1 through 3, enter here and on page 1, line 11, column B . . . . . . . . . . . . . . . . . . . . . . . . . . . . . . . . .
4 •
00
%
5 Enter the percentage from page 1, line 10 . . . . . . . . . . . . . . . . . . . . . . . . . . . . . . . . . . . . . . . . . . . . . . . . . . . . . . .
5 •
6 Multiply line 4 by line 5. Enter here and also page 1, line 11, column C . . . . . . . . . . . . . . . . . . . . . . . . . . . . . .
6 •
00
If you are filing separately on your Alabama return and jointly on your Federal return, complete all lines
B — Federal Adjusted
Gross Income
below. Otherwise, omit lines 1 through 3.
1 Your joint federal adjusted gross income . . . . . . . . . . . . . . . . . . . . . . . . . . . . . . . . . . . . . . . . . . . . . . . . . . . . . . . .
1 •
00
2 Your federal adjusted gross income . . . . . . . . . . . . . . . . . . . . . . . . . . . . . . . . . . . . . . . . . . . . . . . . . . . . . . . . . . . .
2 •
00
3 Divide line 2 by line 1. Enter percentage here . . . . . . . . . . . . . . . . . . . . . . . . . . . . . . . . . . . . . . . . . . . . . . . . . . . . . . . . . . . . . . . . . . . . . . . . . . . . . . . . . . .
4 Enter the Federal Income Tax Liability from worksheet (see instructions) . . . . . . . . . . . . . . . . . . . . . . . . . . . . . . . . . . . . . . . . . . . . . . . . . . . . . . . . . . .

9 •
1 •

00
00

•
•
•
•
•

00
00
00
00
00

8 •

00

1
2
3
4
5
6
7
8
9

5
6
7
1
2
3
4

Interest and dividend income (attach Schedule B if over $1500.00) . . . . . . . . . . . . . . . . . . . . . . . . . . . . . . . . .
Alimony received. . . . . . . . . . . . . . . . . . . . . . . . . . . . . . . . . . . . . . . . . . . . . . . . . . . . . . . . . . . . . . . . . . . . . . . . . . . . .
Taxable portion of pensions and annuities (see instructions) . . . . . . . . . . . . . . . . . . . . . . . . . . . . . . . . . . . . . . .
Business income or (loss) (attach Federal Schedule C) (see instructions). . . . . . . . . . . . . . . . . . . . . . . . . . . .
Gain or (loss) from sale of Real Estate, Stocks, Bonds, etc. (attach Schedule D) . . . . . . . . . . . . . . . . . . . . .
Rents, Royalties, Partnerships, Estates, Trusts, etc. (attach Schedule E) . . . . . . . . . . . . . . . . . . . . . . . . . . . .
Farm income or (loss) (attach Federal Schedule F) (see instructions) . . . . . . . . . . . . . . . . . . . . . . . . . . . . . . .
Other income (state nature and source)
Total other income. Add lines 1 through 8, column B, and lines 1, 4 through 8, column C.
Enter here and also on page 1, line 6 . . . . . . . . . . . . . . . . . . . . . . . . . . . . . . . . . . . . . . . . . . . . . . . . . . . . . . . . . . .

1
2
3
4
5
6

If you completed lines 1 through 3 above, multiply line 4 by the percentage from line 3 . . . . . . . . . . . . . . . . . . . . . . . . . . . . . . . . . . . . . . . . . . . . . . .
Enter the percentage from page 1, line 10 . . . . . . . . . . . . . . . . . . . . . . . . . . . . . . . . . . . . . . . . . . . . . . . . . . . . . . . . . . . . . . . . . . . . . . . . . . . . . . . . . . . . . .
If you completed lines 1 through 3 above, multiply line 5 by the percentage on line 6. Otherwise multiply line 4 by the percentage on line 6. .
Total number of dependents from Schedule DS, line 1b . . . . . . . . . . . . . . . . . . . . . . . . . . . . . . . . . . . . . . . . . . . . . . . . . . . . . . . . . . . . . . . . . . . . . . . . . .
Multiply total number of dependents claimed on line 1 by the amount on the dependent chart in the instructions . . . . . . . . . . . . . . . . . . . . . . . . .
Enter the percentage from page 1, line 10 of your return . . . . . . . . . . . . . . . . . . . . . . . . . . . . . . . . . . . . . . . . . . . . . . . . . . . . . . . . . . . . . . . . . . . . . . . . .
Dependent exemption allowable. Multiply the amount on line 2 by the percentage on line 3. Enter here and on page 1, line 16 . . . . . . . . . . . .

3
4
5
6
7

C — Alabama Federal
Tax Deduction Computation

3 •

%

•
•
•
•
•
•
•
•

00
00

4
5
6
7
1
2
3
4

%

00
00
00
%

00

1 Name of state of which you were a legal resident in 2022
2 Did you file a return with that state for 2022?  Yes  No If no, state reason why:
3 If married, did your spouse receive a separate income for 2022?  Yes  No
If yes, is your spouse filing a separate Alabama return?  Yes
If yes, enter name here.
4 Did you file an Alabama return for 2021? • Yes • No If no, state reason why:
5 Give name and address of your present employer(s). Yours:
Your Spouse's:
6 Enter the Adjusted Gross Income reported on your 2022 Federal Individual Income Tax Return . . . . . . . . . . . . . . . . . . . . . . . . . . . . . . . . . . . . . . .
6 •
DOB
(mm/dd/yyyy)•
DOB
(mm/dd/yyyy)•

Your
state •
Spouse
state •

DL# •
DL# •

Iss date
(mm/dd/yyyy) •
Iss date
(mm/dd/yyyy) •

 No

00

Exp date
(mm/dd/yyyy) •
Exp date
(mm/dd/yyyy) •

ADOR


Extracted from PDF file 2022-alabama-form-40nr.pdf, last modified July 2022
More about the Alabama Form 40NR

Individual Income Tax

Nonresident

TY 2022
Form 40NR requires you to list multiple forms of income, such as wages, interest, or alimony

.
We last updated the Individual Nonresident Income Tax Return in January 2023, so this is the latest version of Form 40NR, fully updated for tax year 2022. You can download or print current or past-year PDFs of Form 40NR directly from TaxFormFinder. You can print other Alabama tax forms here.
---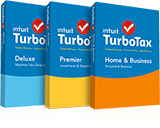 eFiling is easier, faster, and safer than filling out paper tax forms. File your Alabama and Federal tax returns online with TurboTax in minutes. FREE for simple returns, with discounts available for TaxFormFinder users!
File Now with TurboTax
Related Alabama Individual Income Tax Forms:
TaxFormFinder has an additional 47 Alabama income tax forms that you may need, plus all federal income tax forms. These related forms may also be needed with the Alabama Form 40NR.

View all 48 Alabama Income Tax Forms
---
Form Sources:
Alabama usually releases forms for the current tax year between January and April. We last updated Alabama Form 40NR from the Department of Revenue in January 2023.
Form 40NR is an Alabama Individual Income Tax form. Many states have separate versions of their tax returns for nonresidents or part-year residents - that is, people who earn taxable income in that state live in a different state, or who live in the state for only a portion of the year. These nonresident returns allow taxpayers to specify which which income is subject to the state's taxes, and which is not.
About the Individual Income Tax
The IRS and most states collect a personal income tax, which is paid throughout the year via tax withholding or estimated income tax payments.

Most taxpayers are required to file a yearly income tax return in April to both the Internal Revenue Service and their state's revenue department, which will result in either a tax refund of excess withheld income or a tax payment if the withholding does not cover the taxpayer's entire liability. Every taxpayer's situation is different - please consult a CPA or licensed tax preparer to ensure that you are filing the correct tax forms!
Historical Past-Year Versions of Alabama Form 40NR
We have a total of four past-year versions of Form 40NR in the TaxFormFinder archives, including for the previous tax year. Download past year versions of this tax form as PDFs here:
---

2022 Form 40NR
Form 40NR TY 2005

2021 Form 40NR
40NR TY 2021 Print Version.qxp

2020 Form 40NR
40NR TY 2020 Print Version.qxp
---
TaxFormFinder Disclaimer:
While we do our best to keep our list of Alabama Income Tax Forms up to date and complete, we cannot be held liable for errors or omissions. Is the form on this page out-of-date or not working? Please let us know and we will fix it ASAP.